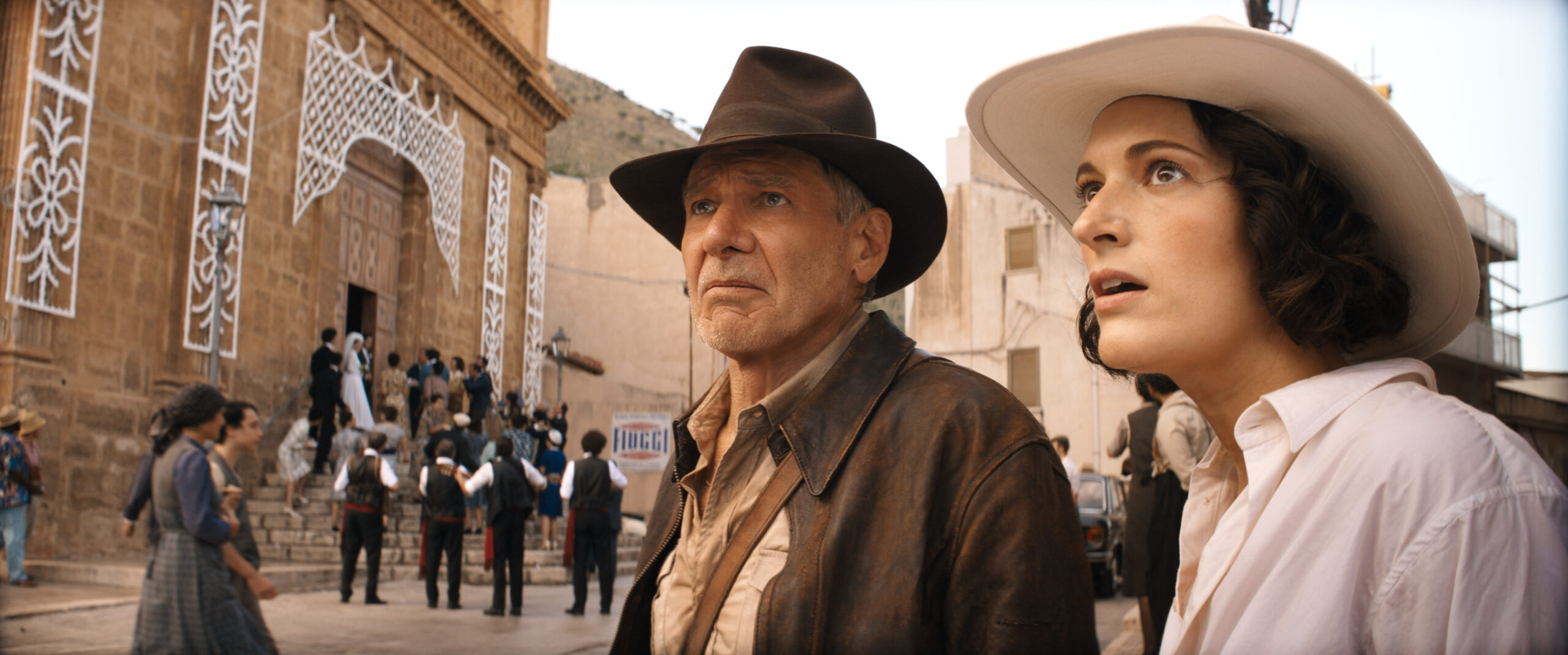 In 1981, when I first saw "Raiders of the Lost Ark", I had a lot of trepidation about what this movie, and more to the point, Indiana Jones was all about. When I left the theater, I was stunned to my core. I was stunned so much that I wound up seeing it 11 more times in the theater. Yes, I may be dating myself in a world where if you wait you can stream it within a month or two but this was how much I loved that movie. Now over 40 years later, I had   similar trepidation with "Indiana Jones and the Dial of Destiny". The reason was, many of us still feel let down from "Indiana Jones and the Crystal Skull".
I can tell you now, if you are a fan in the slightest, I don't think you'll be disappointed. The movie starts off in 1944 Germany as Indiana Jones and Basil Shaw set off to steal some artifacts from the Nazis and after hitting a dead end, they find an unexpected prize which is a piece of the dial of Archimedes. Many years later, an about to be retired and world-weary Dr. Henry (Indiana)Walton Jones, Jr. is set to retire but not before his goddaughter shows up to take him on one last adventure across the globe and time.
Before I get to the meat of this review let's get one thing out of the way first. The CGI de-aging of Indiana Jones. The debate about the process has gone on since we saw what happened with the late Peter Cushing and late Carrie Fisher in "Rogue One".  We have seen it in "Blade Runner 2049", "Captain Marvel", "Gemini Man" and so many others. Most of the time, the efforts made have looked so 'plasticky' and fake. However, for this effort, the designers did a good job bringing back the Jones we remember from 40 years ago. There are still a few moments that it's kind of obvious but it's much better than what we have seen in recent movies.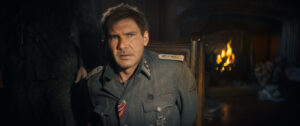 What made Dial of Destiny so good is that James Mangold opted to just let the movie breath and channel in the excitement from the earliest movies rather than just shoehorn in so much fan service. The opening sequence itself was nearly 20 minutes long. It took off at a pace that we are accustomed to, rivaling that of the opening of "Raiders". The story was coherent and very well paced and that was its strength; the movie felt like it didn't linger in place for too long. Even with the two and a half hour.runtime, rarely did this movie feel like it overstayed its welcome unlike a lot of other movies being released that ran at that similar length (I am looking at you, Flash!). There was enough fun, action and harrowing escapes to be had and I was thoroughly satisfied with the end product.
Harrison Ford of course brought his A game which also brought the supporting cast's top game out as well. He breathed life into an older Indy that was done with being a globe trotter but still had a few tricks up his sleeve. For those eagle eared enough, he also channeled in some Han Solo as he talked about how he had seen some things throughout his adventured that changed him. It will make you chuckle a bit inside listening to that dialogue. I also felt that Ford had many moments where Jones was allowed to take a backseat so other characters had chances to shine.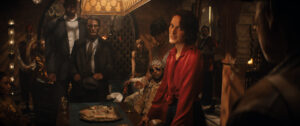 Which brings me to Phoebe Waller-Bridge's Helena. Helena in my opinion was the series best female protagonist since Karen Allen's Marion in "Raiders". What I liked about her character was there were so many times just when I was about to root for her, she did something to turn me off and inversely, when I was ready to cut her off, she righted herself. Helena is fearless, a smooth talker, and a character that is so complex when it comes to her ethics.
Of course, there is the villain, Mads Mikkelsen as Jurgen Voller. He is an ex-Nazi hired by NASA to help land men on the moon.  Voller never took losing the dial to Jones easily as it foiled his plans of re-imagining the Third Reich as mistake free as possible. Once again Mads proves himself a good villain and foil for Jones and Helena.  For some reason, with some of his actions, he needs a little sympa…oh wait…he is a Nazi scratch that. Voller is hell bent to get the Dial and ruthlessly take over the world no matter what it takes. The goons that he has surrounding him such as Boyd Holbrooks' Klaber and Olivier Richters' Hauke have no problem carrying out his will at all.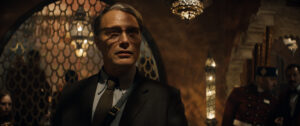 We also have brief appearances from John Rhys-Davies as Salah, who I was glad to see one last time and surprisingly a cameo appearance from Antonio Banderas in a role that suited just fine for this movie.
Last but not least, Ethan Isidore's Teddy was a good support character. Not Short Round cool but enjoyable nonetheless.
Another one of the movie's strengths is that Mangold veered away from attempting too many callbacks to earlier movies. Any Easter eggs that you really want are those that you have to listen out for.  This was a very good way to close the book without forcing fans to remember everything from past movies to understand this one. Lastly, the music score by John Williams is fantastic. As I am listening to it now while I write this, I am hoping that an extended version comes soon as there are tracks I know that are missing.
This is a must see as this makes up for Crystal Skull's missteps.
FINAL GRADE A