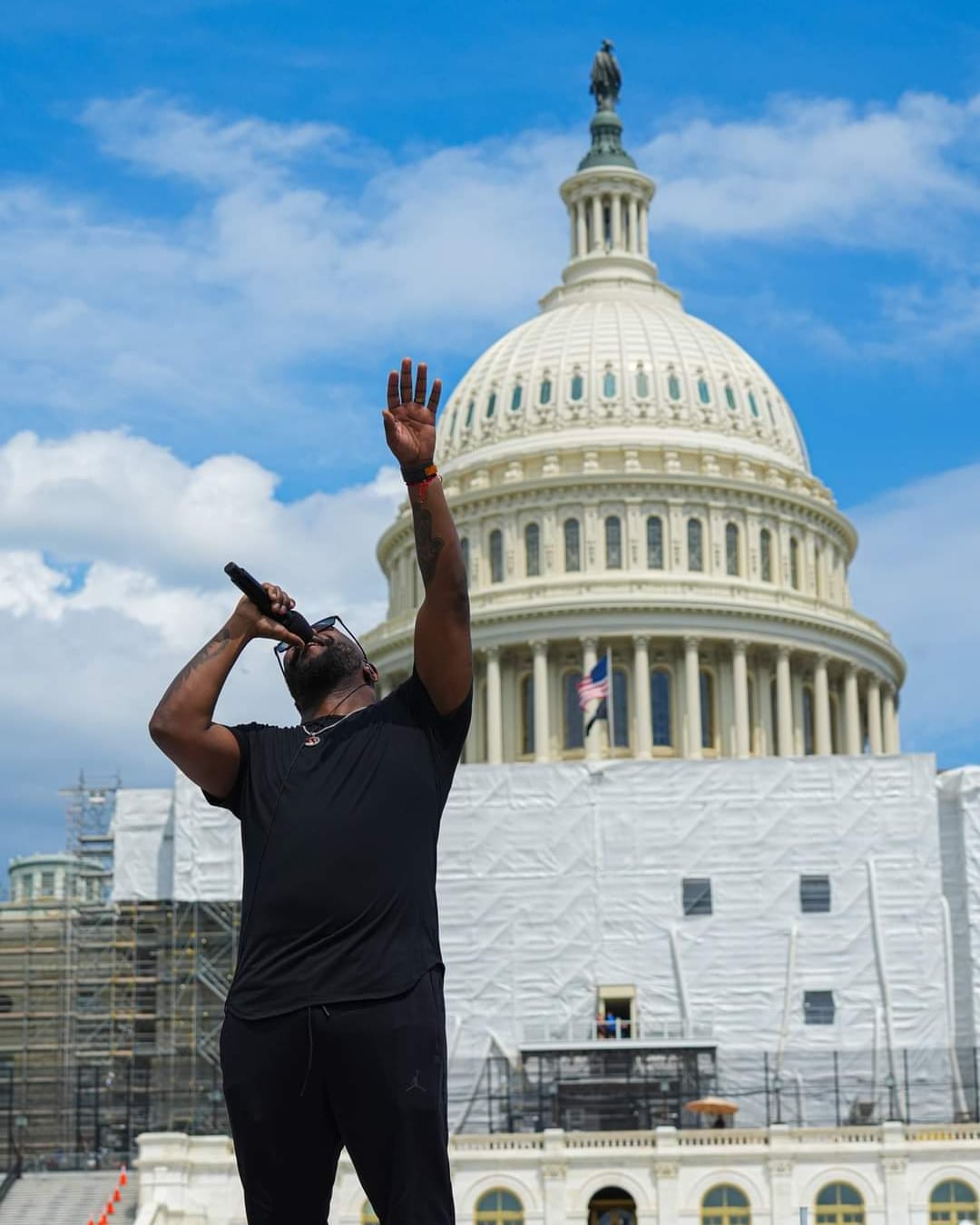 America's annual Independence Day concert is back and in full swing as the 43rd Annual A Capitol Fourth gets ready to entertain and educate its audience tonight at 8:00pm EST on your local PBS stations. The ninety-minute concert features some amazing acts who help put us in a festive mood year after year against the backdrop of the fireworks that light up the night skies over the Nation's Capital. With host Alfonso Riberio leading the charge, this amazing gallant event is one not to be missed!
Michael Colbert, who is the EP of the concert told us about the secret to the event going on for 43 consecutive years. Colbert says "I think, you know, Fourth of July is our time to come together as a nation and celebrate with joy and fun and fireworks. And I don't think there's any better place than here at the Capitol and on the National Mall."
I talked to this year's host, Alfonso Riberio, who will be hosting the new season of "Dancing with the Stars" solo next season and asked him how does it feel to take the reins this year? "It's fantastic. I mean, at the end of the day, like as soon as they asked me to do this, I was like, "it's an automatic Yes". To be able to do this show and my thing is always about bringing people together. We've got this great country, and I want to bring everybody together and enjoy this birthday together. We can enjoy the positives that we have in this country. And here in front of our nation's capital is a is a wonderful place to be able to say let's come together and be together for this incredible holiday." Riberio said.
I found that Alfonso and his family travels the country in an RV and asked what's the most exciting place he has traveled to in an RV. Alfonso said "I believe that every American needs to go to Glacier National Park. It's gorgeous, it's in Montana and it's beautiful. You drive up to the top of the mountain and you're overlooking this incredible valley. You don't you don't feel like you're in America, but really you are in America. America has so many incredible, wonderful, beautiful places."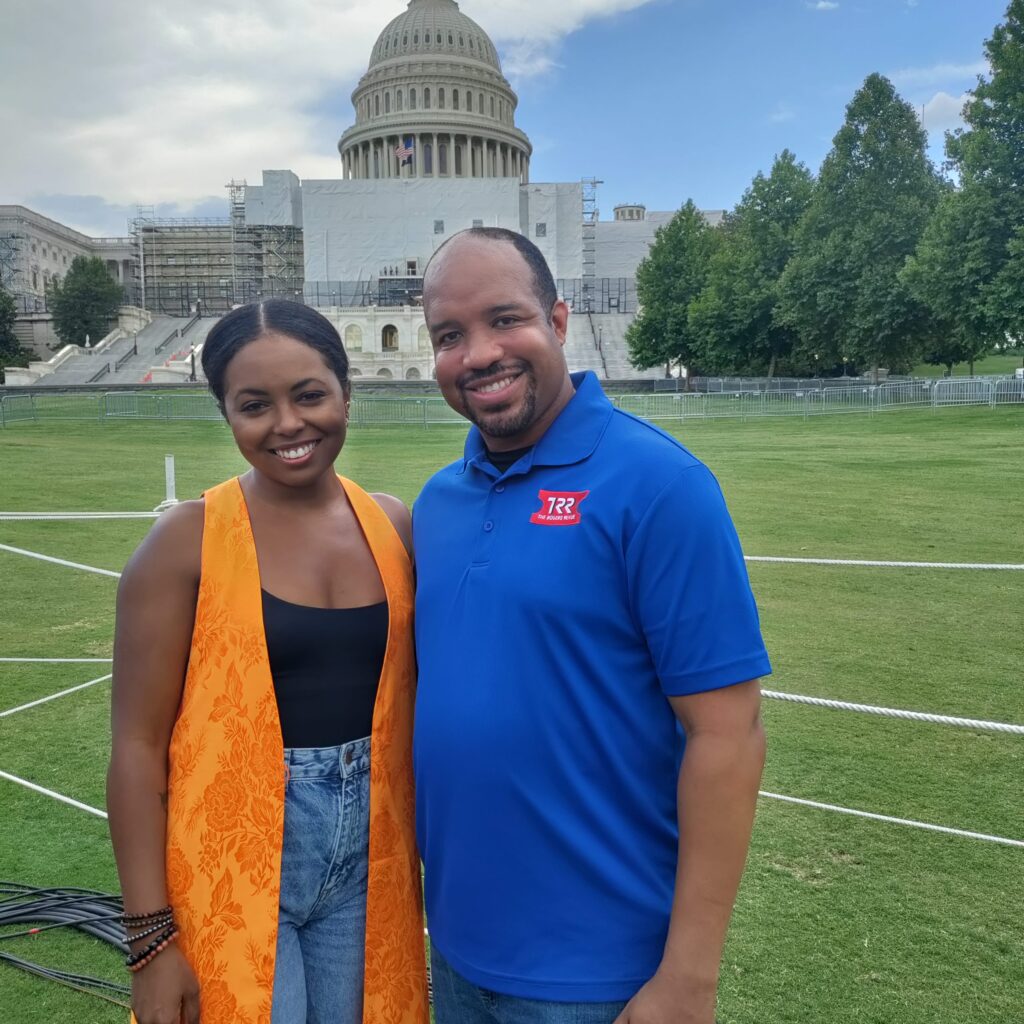 One of the things that I love about this concert is that they bring the stars of Broadway to the forum and this year's no exception. Tony award winner Adrienne Warren is performing a medley of songs by the late Tina Turner whom she played in "Tina: The Tina Turner Musical". I asked Adrienne what her favorite Tina song was. Warren said "I'm gonna say Nutbush (City Limits) because that's a song that she wrote."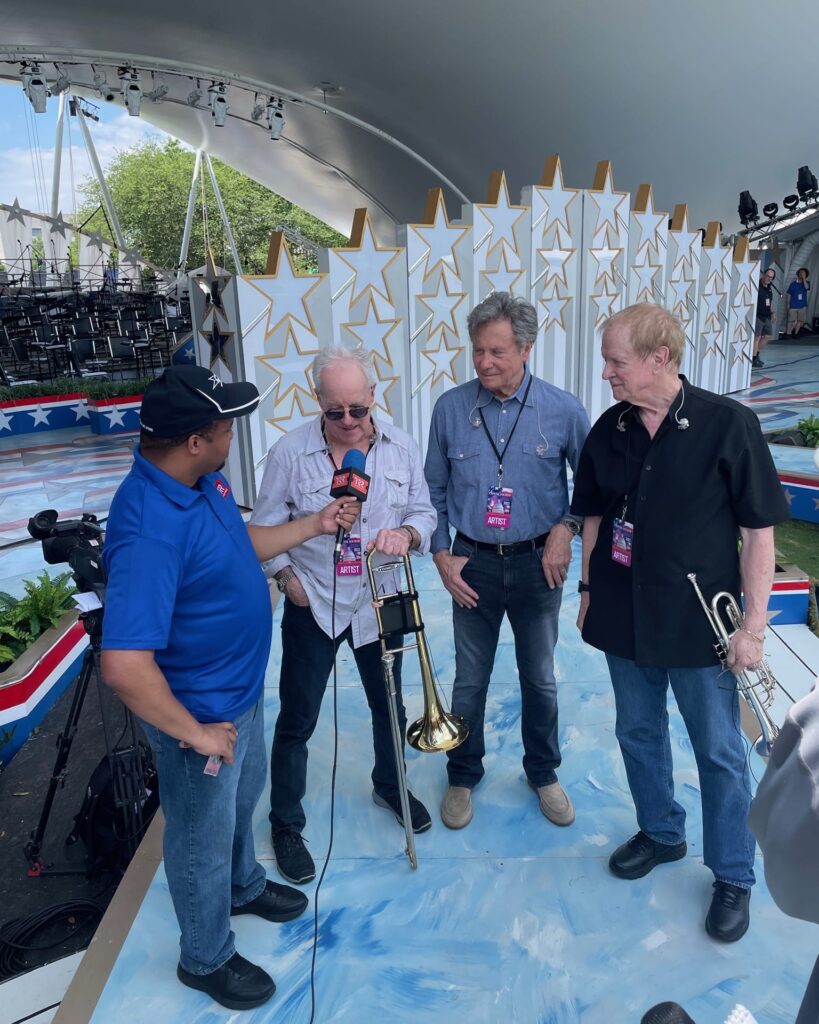 This year's concert has plenty of musical talent that you can overflow your iTunes playlist. First, I got to talk to three members of the legendary rock group Chicago and asked them how does it feel to perform on America's stage? Trombonist James Pankow starts by saying "It doesn't get any more significant. You know, we've been very blessed with a long career. And, you know, to be here today, to be a part of our country's birthday and add celebrating a unique freedom and, and ability to live our lives the way we wish. And the people that allowed that to happen, the people that made the ultimate sacrifice. Keyboardist Robert Lamm continued by saying "I will just say that this year, like many years, we're playing, you know, 90 to 100 concerts, and we been spoiled because we have our own gear, we have a great staff that really takes care of us. So, for us to be sort of thrown to the dogs here where everything's a little bit different. It's a challenge. So, I embraced the opportunity to be challenged once again with the same music. Trumpeter Lee Loughanne wrapped by adding "Well, we've been around the world many times throughout a career, and it's always been a pleasure to be able to come back home to America and feel the significance of being in the freest country in the world. And to be able to celebrate that birthday is amazing to us, and we've been looking forward to it. This entire tour. So, it's finally here and we're gonna have a great time."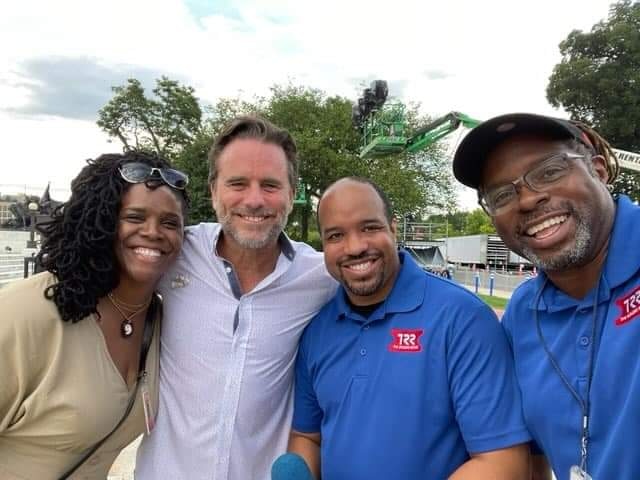 Next, we talk to Alexandria's own Charles Esten, whom we talked to five years ago at the sistership concert, The National Memorial Day Concert. First, we talked about the song he will be singing "Let Freedom Ring" which I found out that this song was written two decades ago. "Well, it's a special song for a special night. I think about 20 years old and was first recorded by Barry Manilow. It just does an incredible job of talking about what freedom is, how everybody needs to experience it and how we need to keep it in our hearts and minds. And it's not like a thing like, "Hey, we got that we're all done." It's like "No, no, we that's what we keep have to striving for", you know?
Charles is having a tour coming up and is coming back to Birchmere in his town of Alexandria in November. I asked what can fans expect of the concert. Esten said "Well, first of all, you expect me to be super weepy because I'm a real sentimental guy, a lot of nostalgia. To that extent, I'm going to be getting ready to go on tour with my friend Julia Cole down in Florida in a couple of weeks. I'll be back at the Birchmere. I'll be playing all the songs from my upcoming album, "Love Ain't Pretty". I just try to bring everything, so I don't really leave anything off the table when I'm when I'm performing. And I can't wait to do it. It's always a party at the Birchmere!
Finally, one of our dearest friends, Renée Fleming joins me to wrap things up. She told me about the two songs that she will be performing tonight. Fleming said "Well, I have two songs. I'm singing "Climb Every Mountain from "The Sound of Music", which is probably the best-known musical in the world. And I'm also singing "My Country Tis of Thee", which I've never sung before. This is the first time and it's a new beautiful orchestration by Rob Mathis. So, I'm very excited. I asked Fleming how she preps for the song that she has never sung before. She said "Well, it's trying to figure out how it's going to go with the arrangements going to be like how I want to sing it, and what I can bring to the song for something new. And then I work with the orchestrator on that with Rob, and I'm really, I think it's great."
A Capitol Fourth airs tonight at 8:00 pm on your local PBS stations with an encore presentation following the broadcast. For more information, go to www.pbs.org/a-capitol-fourth/