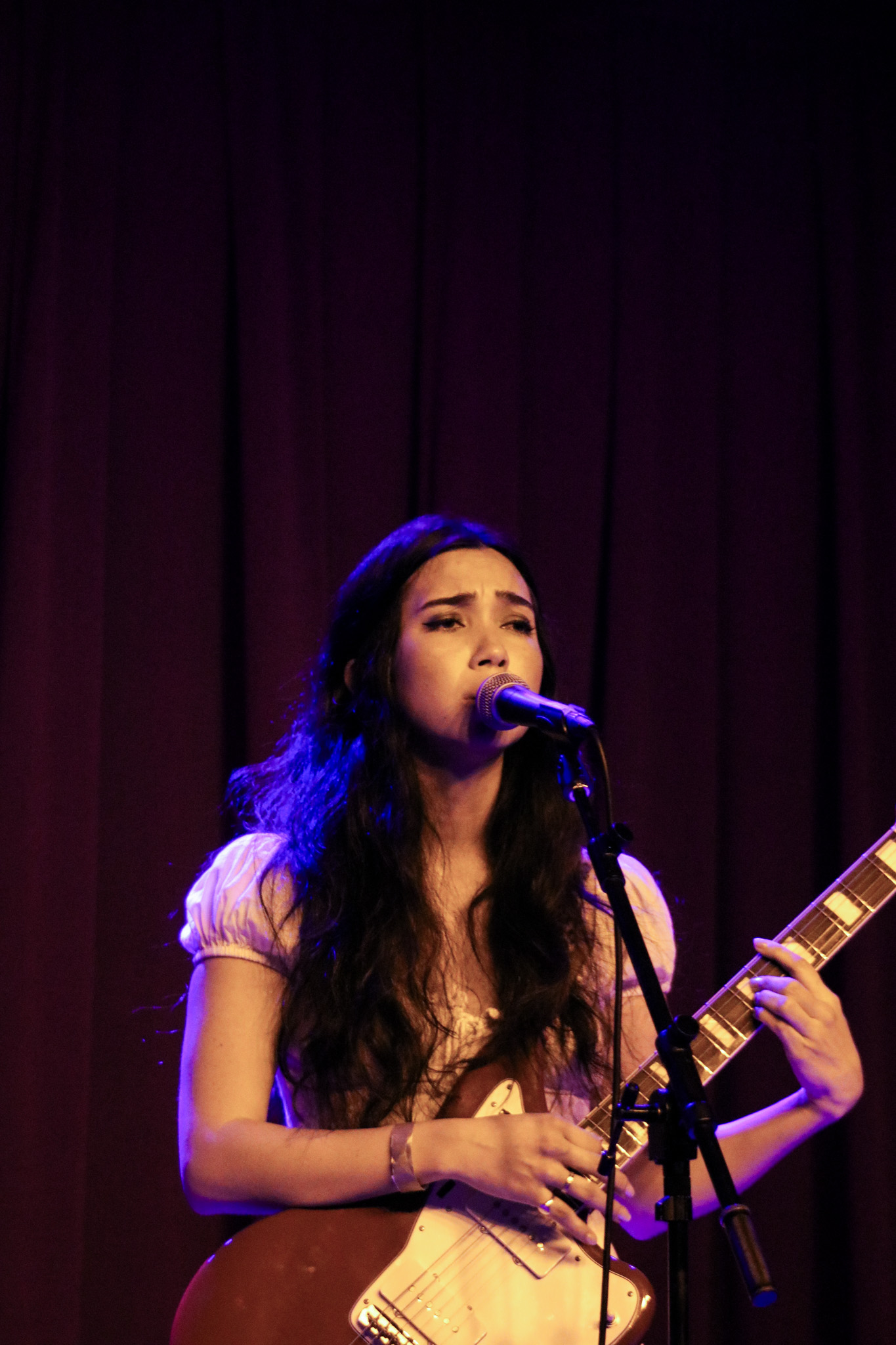 Indie-pop musician Wallice took her headlining act to DC on Thursday, with a packed show at Songbyrd Music House. Signing to the UK-based Dirty Hit label last year, Wallice has kept busy with several single releases, an EP, and a brief stint on the road while opening for The 1975. Joining the band on their At Their Very Best tour, Wallice opened for the Australia and New Zealand leg of the tour in April. Her first headlining tour kicked off last month in Toronto, and covers North America with 18 dates. Opening for Wallice on this tour is the indie group Nitefire. Wallice is currently promoting her new EP Mr. Big Shot 3, which was just released earlier in June and features 3 new songs.

Nitefire, the indie-rock duo composed of Nico Geyer and Luke White, opened the show with a smooth, upbeat performance. Hailing from California, the duo are heavily influenced by the New Wave sounds of the 80s. The group played several songs, frequently stopping to chat with the audience between them. At one point during their set, they shouted out the DMV's best bridge, the Bay Bridge, and shared the sights they'd seen earlier in the day.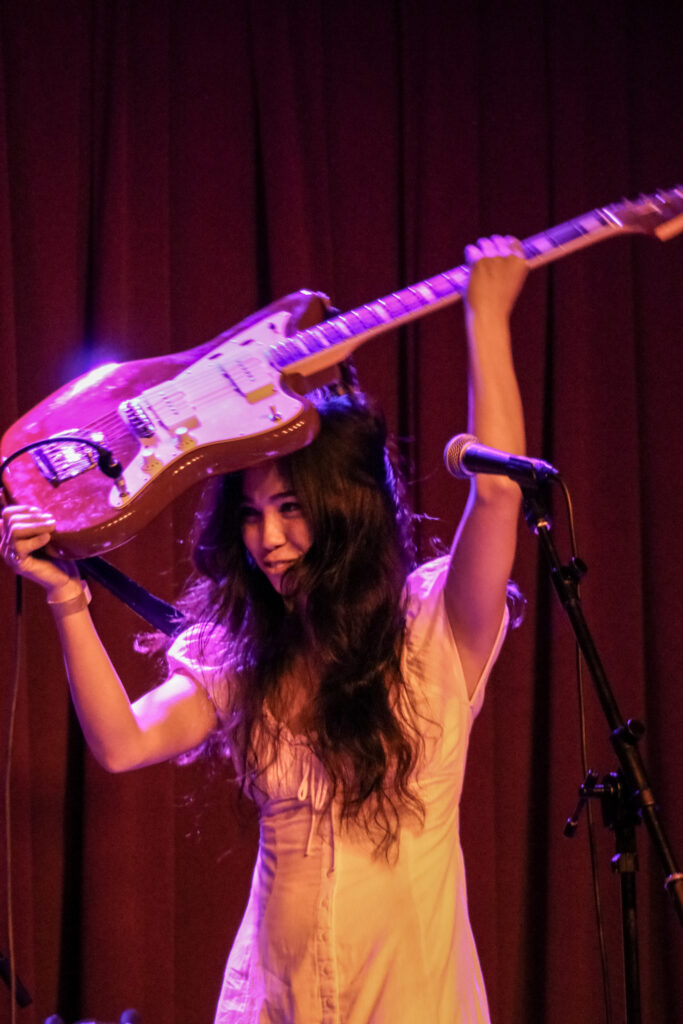 Wallice's music mixes her multicultural heritage into a soft, bedroom-pop, vibe that
resonated with the fans in the audience. Her 2020 hit "Punching Bag" was even more
ethereal live, and the crowd clung to her every word. Like Nitefire, Wallice engaged with the fans at every opportunity. Her interactions were natural and unscripted, reflecting her genuine personality and down-to-earth demeanor. At one point during the show, she playfully led a chant encouraging her bassist to chug his drink, creating a lighthearted moment that had the crowd cheering. She frequently paused between songs to engage in conversations with concertgoers, sharing stories and personal anecdotes that further solidified the intimate and friendly atmosphere.
The genuine connection between Wallice and her audience transformed the concert into an unforgettable experience. It felt like a collective celebration of music, where barriers between the artist and fans dissolved, leaving only a shared love for the songs and the moments they created. The DC show marked the end of the first half of the tour, after spending a few weeks on the East Coast. The LA native will return to California at the end of the week with a show in Santa Ana. Her tour will run through the end of the month, wrapping up in San Francisco.
Final Grade: A