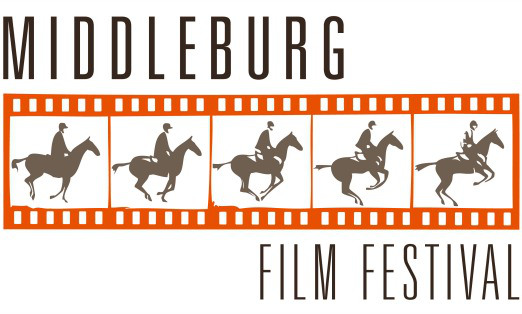 The Middleburg Film Festival announced today the 34 films making up the full slate for the 2019 edition of the Festival. MFF, now in its seventh year, opens Thursday, October 17 with Academy Award-nominated filmmaker Noah Baumbach's MARRIAGE STORY, starring Adam Driver and Scarlett Johansson. As previously announced, Baumbach will be honored with the Spotlight Director Award following a screening of his opening night film.
Screening the largest number of films in its history this year, MFF runs October 17 to October 20 in Virginia's historic wine country located one hour from Washington, DC.
Individual tickets will go on sale today at www.middleburgfilm.org.
Middleburg Film Festival 2019 Full Slate
Opening Night
MARRIAGE STORY
Director: Noah Baumbach
Country: USA
Genre: Narrative
Starring Scarlett Johansson and Adam Driver, MARRIAGE STORY is an incisive and compassionate look at a marriage breaking up and a family staying together. The ensemble cast also includes Laura Dern, Alan Alda, Ray Liotta, Julie Hagerty and Merritt Weaver.
Centerpiece Film
FORD v FERRARI
Director: James Mangold
Country: USA
Genre: Narrative
Directed by James Mangold, the film is inspired by the remarkable true story of the visionary American car designer Carroll Shelby (Matt Damon) and the fearless British driver Ken Miles (Christian Bale), who together battled corporate interference, the laws of physics, and their own personal demons to build a revolutionary race car for Ford Motor Company and take on the dominating race cars of Enzo Ferrari at the 24 Hours of Le Mans in France in 1966.
Friday Spotlights
HARRIET
Director: Kasi Lemmons
Country: USA
Genre: Narrative
Based on the inspirational life of an iconic American freedom fighter, HARRIET tells the extraordinary tale of Harriet Tubman's escape from slavery and subsequent missions to free dozens of slaves through the Underground Railroad. Tony Award winning actress Cynthia Erivo stars in the title role alongside Leslie Odom Jr., Janelle Monae, Joe Alwyn, Jennifer Nettles and Clarke Peters.
WAVES
Director: Trey Edward Shults
Country: USA
Genre: Narrative
WAVES traces the epic emotional journey of a suburban African-American family – led by a well-intentioned, domineering father – as they navigate life love, forgiveness, and coming together in the aftermath of a tragic loss. The film stars Sterling K. Brown, Renee Elise Goldsberry, Kelvin Harrison Jr., Taylor Russell and Lucas Hedges.
Closing Night Film
THE IRISHMAN
Director: Martin Scorsese
Country: USA
Genre: Narrative
Starring Robert De Niro, Al Pacino and Joe Pesci, THE IRISHMAN is an epic saga of organized crime in post-war America told through the eyes of WWII veteran Frank Sheeran, a hustler and hitman who worked alongside some of the most notorious figures of the 20th century. Spanning decades, the film chronicles one of the greatest unsolved mysteries in American history, the disappearance of legendary union boss Jimmy Hoffa, and offers a monumental journey through the hidden corridors of organized crime.
Main Slate
THE AERONAUTS
Director: Tom Harper
Country: UK
Genre: Narrative
In 1862, daredevil balloon pilot Amelia Wren (Felicity Jones) teams up with pioneering meteorologist James Glaisher (Eddie Redmayne) to advance human knowledge of the weather and fly higher than anyone in history. While breaking records and furthering scientific discovery, their voyage to the very edge of existence helps the unlikely pair find their place in the world. But they face physical and emotional challenges in the thin air, as the ascent becomes a fight for survival.
ATLANTICS
Director: Mati Diop
Country: France/Senegal/Belgium
Genre: Foreign Language Narrative
Along the Atlantic coast, in a suburb of Dakar, Senegal, construction workers have not been paid for months. They take to the dangerous seas in search of work in Spain. Among them is Souleiman, the lover of Ada, who is soon to be married to another man.
A BEAUTIFUL DAY IN THE NEIGHBORHOOD
Director: Marielle Heller
Country: USA
Genre: Narrative
Tom Hanks portrays Mister Rogers in A BEAUTIFUL DAY IN THE NEIGHBORHOOD, a timely story of kindness triumphing over cynicism, based on the true story of a real-life friendship between Fred Rogers and journalist Tom Junod. After a jaded magazine writer (Emmy winner Matthew Rhys) is assigned a profile of Fred Rogers, he overcomes his skepticism, learning about kindness, love and forgiveness from America's most beloved neighbor.
BLOW THE MAN DOWN
Directors: Danielle Krudy, Bridget Savage Cole
Country: USA
Genre: Narrative
Though reeling after the death of their mother, the Connolly sisters suddenly find they have a murder to cover up, leading them deep into the underbelly of their salty Maine fishing village.
THE CAPOTE TAPES
Director: Ebs Burnough
Country: UK
Genre: Documentary
Culled from a collection of never-before-heard interviews recorded for Paris Review cofounder George Plimpton's never-completed biography, THE CAPOTE TAPES provides a revelatory glimpse into Truman Capote's life and work.
THE CAVE
Director: Feras Fayyad
Country: Syria/Denmark/Germany/USA/Qatar
Genre: Documentary
Following his Academy Award-nominated documentary LAST MEN IN ALEPPO, director Feras Fayyad returns to his native Syria, a country still ravaged by an unrelenting war. In THE CAVE, Fayyad follows a dedicated team of female doctors who tirelessly treat casualties in an underground hospital while battling systemic sexism as they risk their lives to provide medical care to the besieged population.
CLEMENCY
Director: Chinonye Chukwu
Country: USA
Genre: Narrative
Years of carrying out death row executions have taken a toll on prison warden Bernadine Williams (Alfre Woodard) who finds herself questioning her position and the ethical consequences of her work. As she prepares to execute another inmate, Bernadine must confront the psychological and emotional demons her job creates, ultimately connecting her to Anthony Woods (Aldis Hodge), the man she is sanctioned to kill.
COUP 53
Director: Taghi Amirani
Country: UK/Iran/USA
Genre: Documentary
The story of the 1953 Anglo-American coup in Iran that overthrew the democratically elected Prime Minister Mossadegh and reinstalled the Shah. Featuring never before seen archival footage with firsthand witnesses.
FRANKIE
Director: Ira Sachs
Country: France/Portugal
Genre: Narrative
FRANKIE follows three generations of a family who have gathered for a vacation organized by the family matriarch Frankie (Isabelle Huppert) in the fabled resort town of Sintra, Portugal. Unfolding over the course of a single day, they're unaware that this may be the family's final gathering. The ensemble cast includes Marisa Tomei, Brendan Gleeson and Greg Kinnear,
A HIDDEN LIFE
Director: Terence Malick
Country: USA/Germany
Genre: Narrative
Based on real events, from visionary writer-director Terrence Malick, A HIDDEN LIFE is the story of an unsung hero, Franz Jägerstätter, who refused to fight for the Nazis in World War II. When the Austrian peasant farmer is faced with the threat of execution for treason, it is his unwavering faith and his love for his wife Fani and children that keeps his spirit alive.
THE HOY BOYS
Presented by The Washington Post Press Freedom Partnership
Director: David Simonds
Country: USA
Genre: Documentary
Twin brothers Tom and Frank Hoy started in copyboy jobs in 1953 and later became White House news photographers for two major Washington DC newspapers – The Washington Post and The Evening Star.
World Premiere
HONEY BOY
Director: Alma Har'el
Country: USA
Genre: Narrative
Written by Shia LaBeouf, HONEY BOY traces the life of child actor Otis Lort as he rises from early sitcom success to a self-destructive Hollywood supernova. Based on LaBeouf's own life, HONEY BOY weaves together two timelines as Otis (played by Noah Jupe and Lucas Hedges) struggles to come to terms with his ex-rodeo clown father, played by LaBeouf in a role inspired by his own father.
INVISIBLE LIFE
Director: Karim Aïnouz
Country: Brazil/Germany
Genre: Narrative Foreign Language
Winner of the top prize in the Un Certain Regard section at this year's Cannes Film Festival, INVISIBLE LIFE tells the story of two sisters born in Rio de Janeiro who make their way through life mistakenly believing the other is living out her dreams half a world away.
JOJO RABBIT
Director: Taika Waititi
Country: USA
Genre: Narrative
Writer director Taika Waititi (THOR: RAGNAROK, HUNT FOR THE WILDERPEOPLE), brings his signature style of humor and pathos to his latest film, JOJO RABBIT, a World War II satire that follows a lonely German boy (Roman Griffin Davis as JoJo) whose world view is turned upside down when he discovers his single mother (Scarlett Johansson) is hiding a young Jewish girl (Thomasin McKenzie) in their attic. Aided only by his idiotic imaginary friend, Adolf Hitler (Taika Waititi), Jojo must confront his blind nationalism.
JUST MERCY
Director: Destin Daniel Cretton
Country: USA
Genre: Narrative
JUST MERCY is a powerful true story that follows young lawyer Bryan Stevenson (Michael B. Jordan) and his history-making battle for justice as he fights a merciless legal system stacked against him and his clients on death row. The film also stars Jamie Foxx, Rob Morgan, Tim Blake Nelson, Rafe Spall, O'Shea Jackson Jr., Karan Kendrick and Brie Larson.
THE KING
Director: David Michod
Country: UK
Genre: Narrative
Wayward prince and reluctant heir to the English throne Hal (Timothée Chalamet) has turned his back on royal life and is living among the people, including his hard-drinking mentor, Sir John Falstaff (Joel Edgerton). But when his tyrannical father dies, Hal is crowned King Henry V and is forced to embrace the life he had previously tried to escape and navigate palace politics, chaos and war.
KNIVES OUT
Director: Rian Johnson
Country: USA
Genre: Narrative
Writer/Director Rian Johnson pays tribute to Agatha Christie in KNIVES OUT, a fun, modern-day murder mystery where everyone is a suspect. When renowned crime novelist Harlan Thrombey (Christopher Plummer) is found dead at his estate just after his 85th birthday, Detective Benoit Blanc (Daniel Craig) is mysteriously enlisted to investigate. From Harlan's dysfunctional family to his devoted staff, Blanc sifts through a web of red herrings and self-serving lies to uncover the truth behind Harlan's untimely death.
LES MISERABLES
Director: Ladj Ly
Country: France
Genre: Foreign Language Narrative
Starting his first day as a member of the Anti-Crime Squad in Montfermeil – the same Paris suburb that Victor Hugo set as the location for his eponymous novel – Stéphane finds himself thrown into a community rife with tension and nearing a breaking point. When a surprise ambush breaks up an otherwise routine arrest, an act of spontaneous violence at the hands of one of Stéphane's colleagues pushes them deep into the fractured realities of the neighborhood and immigrant communities they are meant to protect.
MOTHERLESS BROOKLYN
Director: Edward Norton
Country: USA
Genre: Narrative
Set against the backdrop of 1950s New York, MOTHERLESS BROOKLYN follows Lionel Essrog (Edward Norton), a lonely private detective living with Tourette Syndrome, as he ventures to solve the murder of his mentor and only friend, Frank Minna (Bruce Willis). Armed only with a few clues and the engine of his obsessive mind, Lionel unravels closely-guarded secrets that hold the fate of the whole city in the balance.
OLIVER SACKS: IN HIS OWN WORDS
Director: Ric Burns
Country: USA
Genre: Documentary
Learning he has just months to live, renowned writer and neurologist Oliver Sacks reflects on his life and work, dreams and fears, and his abiding sense of wonder at the natural world and the place of human beings within it.
PARASITE
Director: Bong Joon-ho
Country: South Korea
Genre: Foreign Language Narrative
The struggling Kim family finds their world colliding with the wealthy Park family when a tutoring job presents itself and provides an opportunity to improve their standing. With a forged degree and a fake resume, their son secures the position and opens the door for the family to one-by-one scheme their way further into the home – only to soon realize that it may be more difficult to let go of their new lifestyles than they initially believed.
PORTRAIT OF A LADY ON FIRE
Director: Céline Sciamma
Country: France
Genre: Foreign Language Narrative
Hired to paint a portrait ahead of a prospective marriage, an artist in 18th-century Brittany finds herself falling for the reclusive would-be bride.
THE REPORT
Director: Scott Z. Burns
Country: USA
Genre: Narrative
Assigned to lead the Senate's investigation into the CIA's Detention and Interrogation Program, Daniel Jones (Adam Driver) spent more than half a decade attempting to uncover the truth of the country's use of "enhanced interrogation techniques" post-9/11. Facing incredible resistance, Jones' work in collaboration with the Senate Intelligence Committee and Senator Dianne Feinstein (Annette Bening) would turn the tide on the public's understanding of the government's use of torture.
THIS IS NOT A MOVIE
Presented by The Washington Post Press Freedom Partnership
Director: Yung Chang
Country: Canada/Germany
Genre: Documentary
The groundbreaking and often game-changing reporting of legendary foreign correspondent and author Robert Fisk is profiled in the latest documentary feature from acclaimed filmmaker Yung Chang.
US Premiere
THE TRAITOR
Director: Marco Bellocchio
Country: Italy
Genre: Foreign Language Narrative
THE TRAITOR tells the true story of Tommaso Buscetta, the real-life mafia boss turned informer whose whistleblowing on his former colleagues led to the largest prosecution of the Sicilian Mafia in Italian history.
THE TRUTH
Director: Hirokazu Kore-eda
Country: France/Japan
Genre: Foreign Language Narrative
Acclaimed director Hirokazu Kore-eda's first film made outside his native Japan stars Catherine Deneuve as a famous French actress whose relationship with her estranged screenwriter daughter (Juliette Binoche) is further tested when she publishes her memoir.
THE TWO POPES
Director: Fernando Meirelles
Country: UK
Genre: Narrative
With tour-de-force performances from Jonathan Pryce and Anthony Hopkins in their portrayals of Pope Francis and Pope Benedict, THE TWO POPES tells the story of the ideologically opposed pontiffs who work to find common ground in forging a new path for the Catholic Church.
VARDA BY AGNES
Director: Agnès Varda
Country: France
Genre: Documentary
The latest film from the late French New Wave filmmaker Agnès Varda sheds light on her legendary career and life with her characteristic humor and vibrant energy. Taking a seat on a theatre stage, she uses film excerpts to provide insights into her unorthodox oeuvre.
WILLIE
Director: Laurence Mathieu-Leger
Country: USA
Genre: Documentary
The story of Willie O'Ree, the first African American hockey player to play in the National Hockey League (NHL) for the Boston Bruins during the 1957-58 and 1960-61 seasons.