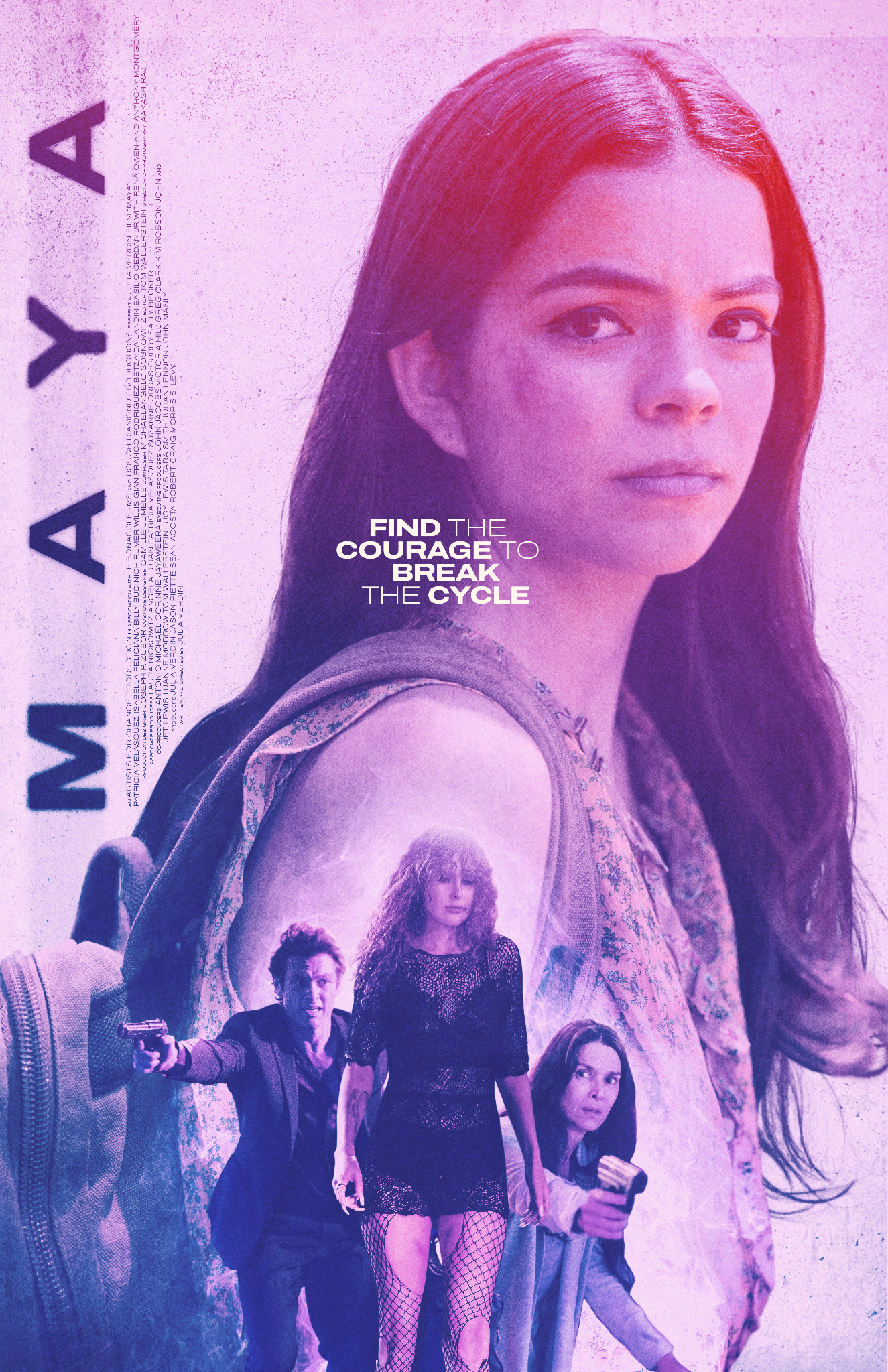 Maya, a groundbreaking and raw film, shows how vulnerable teen Maya falls prey to the pitfalls of an unstable home, social media, and a predatory trafficker. Shockingly she's manipulated and forced into teen trafficking. The film, to be released theatrically in January of 2024, is written, directed and produced by award-winning filmmaker and founder of Artists for Change, Julia Verdin, who masterfully uses film to raise awareness of social issues. This film stars Patricia Velasquez, Rumer Willis, Rena Owen, Gian Franco Rodriguez, Anthony Montgomery, Billy Budinich and newcomer Isabella Feliciana as Maya.
For Maya, the hopeful ending finds her escaping with a mission to help other girls get out. Still, the audience learns some hard truths about the process along the way – and, importantly, the red flags that will help others avoid the same devastating circumstances.
"I believe in the power of film to help audiences identify with the characters and their journeys," says Verdin, "With Maya, the movie is a great tool to educate teenagers on the dangers of social media predators and to keep an eye out for friends that might be being groomed by a trafficker."
Maya is a teen who is carefree and happy on the surface but faces danger at home with an alcoholic mom and her predatory boyfriend. A meet-up on a social media app with a seemingly well-meaning teen boy who commiserates with her situation ends up being a dangerous catfish with a predatory trafficker. In the end, with the help of her newly recovered mom and the right individuals and law enforcement around her, she finds a way out and begins a mission to help others caught in the same web.
The film is an excellent tool to help raise funding to support organizations devoted to preventing and stopping trafficking. Maya is a crucial viewing opportunity for pre-teens and teens to see first-hand what grooming looks like.
To find out more about the Maya, please visit www.artists4change.org/filmprojects/maya/
To find out more about the festival screening of Maya – https://raindance.org/festival-programme/maya/