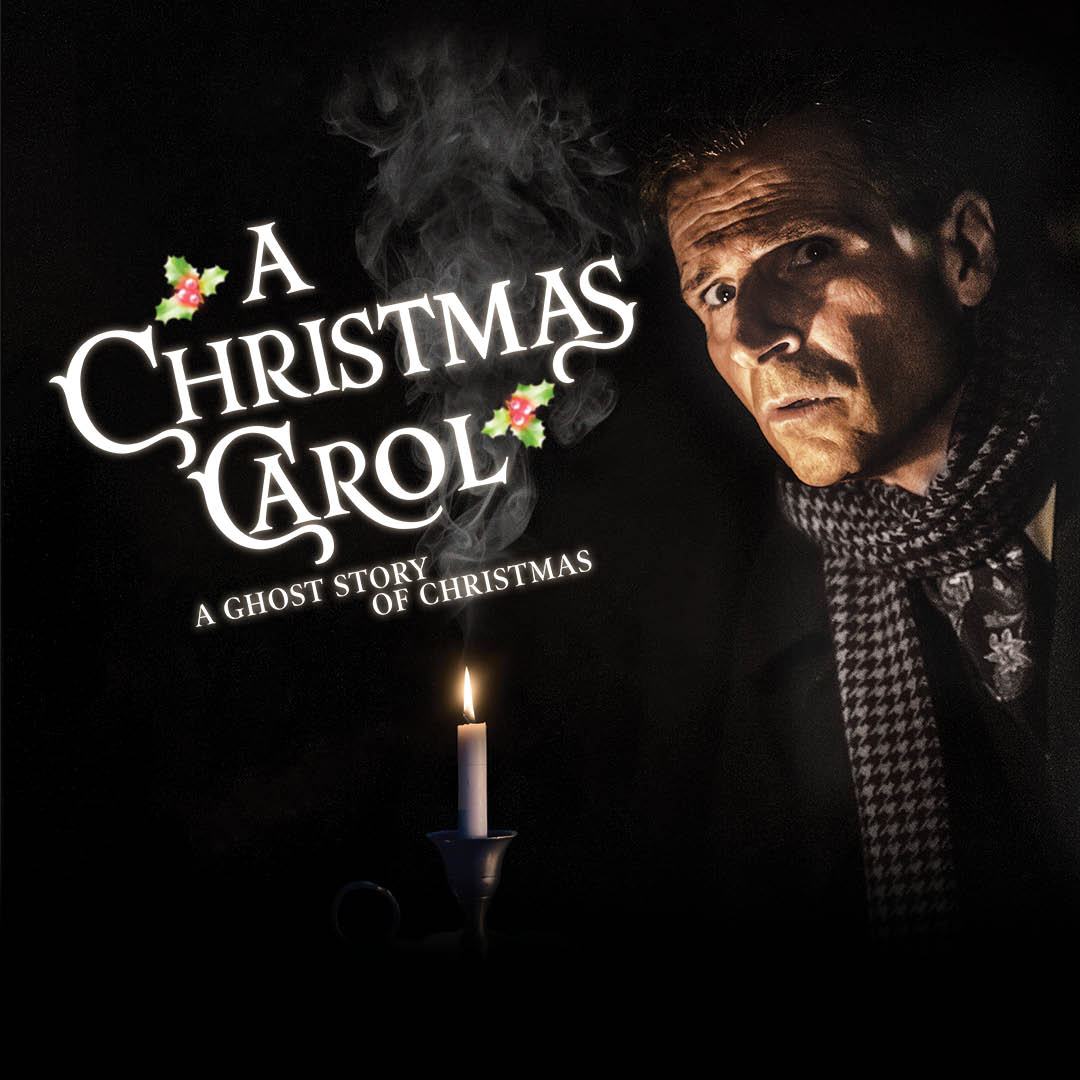 Olney Theatre Center once again presents Paul Morella's unforgettable solo performance of Charles Dickens's A Christmas Carol: A Ghost Story of Christmas in the Mulitz-Gudelsky Theatre Lab from November 24–December 31, 2023.  Accomplished actor Paul Morella, who adapted the story himself, is bringing the show back for its fourteenth iteration. The affecting tale has continued to draw crowds and sell out houses as it warms the hearts of DC theatergoers year after year, becoming a holiday tradition for many.
Tickets range from $51 – $61 and can be purchased at olneytheatre.org/ACC23 or 301-924-3400.
Star and creator Paul Morella said, "This year's version of Charles Dickens's A Christmas Carol promises to be even more visceral, intimate, and immersive, always remaining utterly faithful to Dickens' original vision and story. The show will include even more theatrical magic and visceral imagery, creating a richer, spookier, and even deeper and more intimate experience for the audience. No matter how many times you may have seen it, or if you are seeing it for the first time, it remains an experience unlike any other, a haunting and unforgettable ghost story of redemption, compassion, and transformation.  It truly is A Christmas Carol as Dickens wrote it and intended for it to be experienced. There is nothing else like it."
Morella's version of the story is distinguished by its faithfulness to Dickens' prose, as well as by the fact that he himself plays every one of the play's nearly fifty characters. This unique retelling of the classic tale has been referred to by DC Theater Arts as "the story's most authentic form," "beautifully detailed," and the "purest and truest version out there," as well as by DC Theatre Scene as a "remarkable journey" and "magical experience," offering "a wonder that continued to affect me days after seeing the show." It has also been praised by critics writing for outlets including The Washington Post, the Washington City Paper, MD Theatre Guide, and countless more.
"With Fiddler on the Roof running on the Roberts Mainstage and A Christmas Carol in the Mulitz-Gudelsky Theatre Lab we're presenting radically different approaches to the adaptation of work by two canonical writers – Charles Dickens and Sholem Aleichem. I love that at their core, both works are about how we can change to become more generous and more inclusive, that we're not hostage to who we've been in the past," said Olney Theatre artistic director Jason Loewith, "And Paul Morella's virtuoso solo performance of the Christmas classic is as unforgettable an experience as one can have in the theatre. It is an indispensable part of what makes Olney Theatre my favorite place to be during the holiday season.
INFO
A CHRISTMAS CAROL: A GHOST STORY OF CHRISTMAS
By Charles Dickens
Adapted and Performed by Paul Morella
November 24 – December  31, 2023
Press Night: Saturday, December 2 at 7:45 pm
Performances are Wednesday-Saturday evenings at 7:45 pm; Saturday and Sunday matinees at 3:00pm; Weekday Matinee performances at 3:00 PM on Wednesday December 20, Tuesday, December 26. Additional evening performance on Tuesday, December 26.
Tickets: $51-$61. Discounts are available for groups of 10 or more.
A Christmas Carol: A Ghost Story of Christmas is best appreciated by children ages ten and up due to the use of Victorian language and light references to adult behavior.