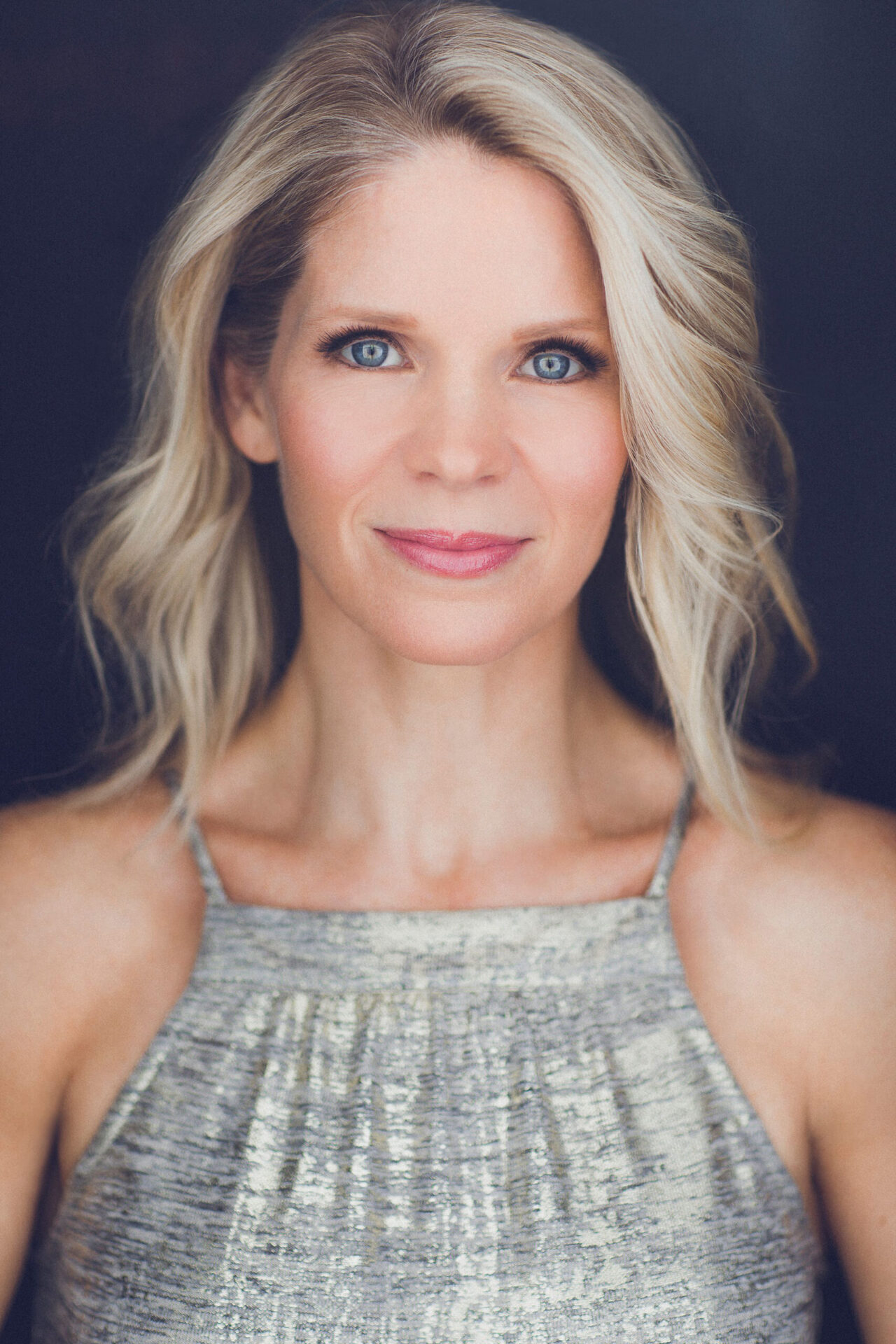 On this episode of THE INTERVUE, we'll be talking to an amazing Tony Award winning actress who wants us to join her and fellow Tony Award winning actress Adrienne Warren for the second annual night of showstopper, show tunes and memorable performances. As Signature theater and Wolf Trap presents Broadway in the Park.
It's happening on Friday, June 24th – 8pm at the Wolf Trap's Filene Center. Our guest today can be currently seen on HBO as The Gilded Age, but she is best known for her Tony Award winning turn in the Lincoln Center Theater's revival of The King and I. Other memorable credits include Kiss Me Kate, the Bridges of Madison County, South Pacific, and The Light in the Piazza. And she is currently in her second season in The Accidental Wolf. Ladies and gentlemen, we have the one and only Kelli O'Hara!
I am so glad to talk to you especially as say you are so busy. You are on screen you are on the stage. You're coming to Broadway in the Park which I saw that very first iteration last year. And it was amazing, especially seeing Brian Stokes Mitchell on stage. I cannot tell you how excited I am that you and Adrienne are about to perform. For those of us who have never heard of Broadway in the Park, tell us what it's all about.
Well, I think it's a great way to you know, you don't have to travel to New York, to see Broadway. You've got these two singers as you had Brian, last year you spoke last year, we're going to come out we're going to sing songs from Broadway shows that we've done from other Broadway shows we're going to sing together. There's also a whole host of other singers singing your favorite and most beloved Broadway songs. I think you'll have a lot of familiarity and then you'll have some new things that you're introduced to, so it makes for a great night of art.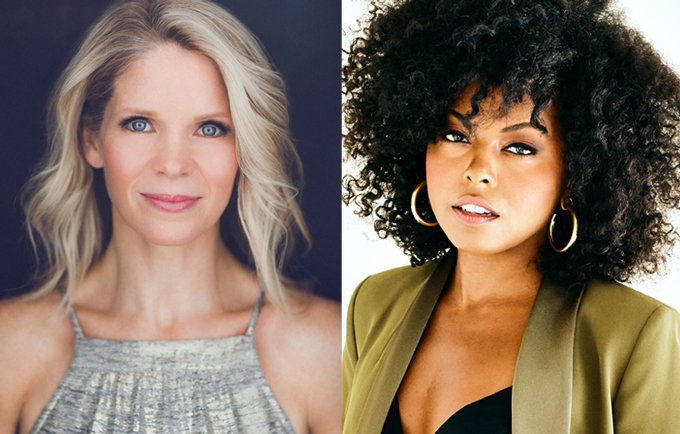 And how does it feel to be partnered up with a fellow Tony Award winning actress Adrienne Warren who won for Tina: the Tina Turner Musical last year?
Well, I love Adrienne, she and I have sung together before in fact, we're gonna sing one of our favorite duets together for this event. She's just the most amazing young woman I've seen her star just like rise and shoot into the sky. She's she just sort of an extraordinary Uber talent but what's even more important to me is that she just happens to be a lovely person who's a great advocate. She does wonderful work for the BAC, the Broadway Advocacy Coalition. And she's just a great citizen, a great citizen for especially in this is this this community of Broadway.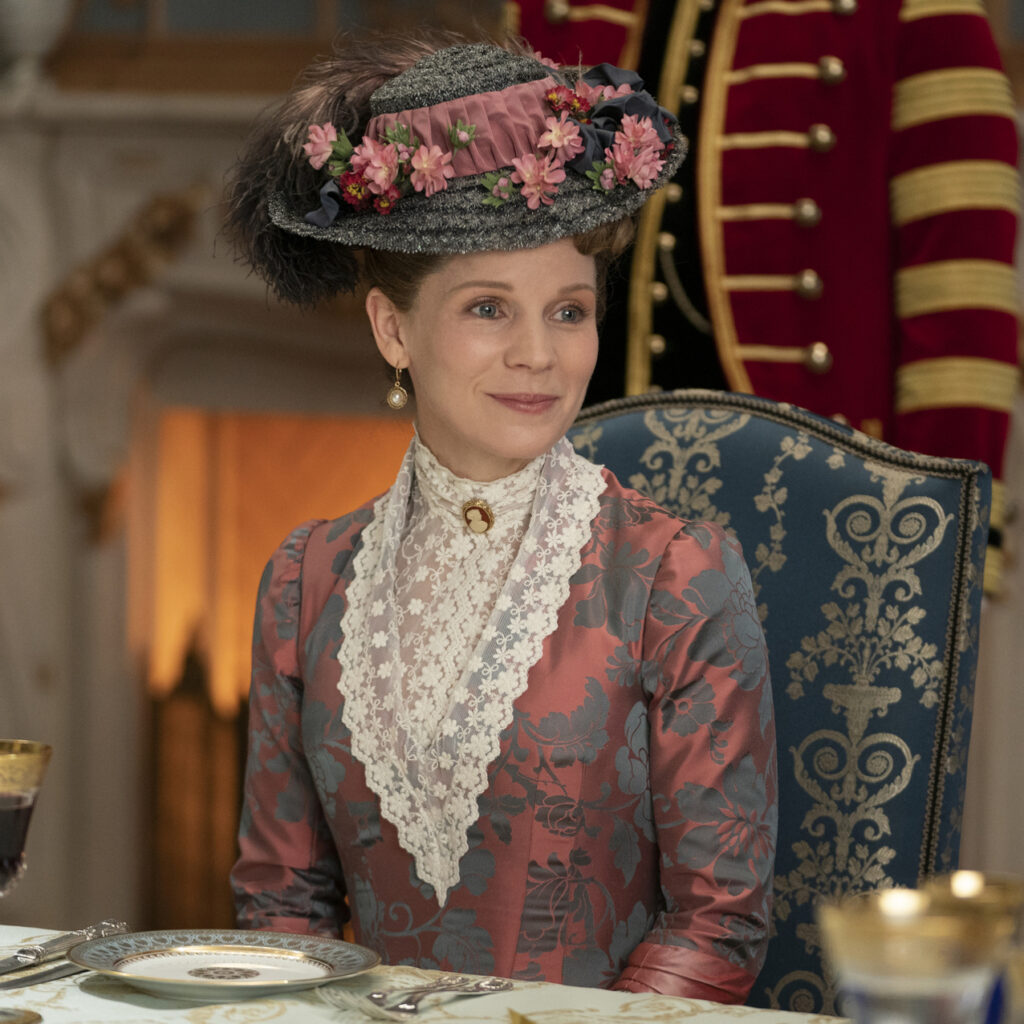 I also really enjoyed your role as Aurora Thane in The Gilded Age which is coming to Blu -ray soon and which is going into his sophomore year, and you're now bumped up to a main character. So what are some of your fondest memories of Aurora in season one because I understand you've just started filming Season Two recently.
That's right, I'm right in the middle of it. We just got back from our stint in Newport which is so fun to film in those beautiful what they call cottages which are big, huge mansions. This gift of a job has just been extraordinary for me, especially in the pandemic, when I'm not quite sure, you know, I didn't know what was going to happen.
It feels very theatrical, I'm working with some of the theaters great need to greatest stars, Christine Baranski and Cynthia Nixon, Nathan Lane and it goes on and on. I just think it's a great opportunity to go back in America's history in New York history and how things were built and how money was moved around. And why we have certain institutions today and, and the good and the bad of it all. That's what I have been really interested in my own research about this time period.
Also, about the feminine role in society at that time. How powerful it could be, in some ways, and then how different and how much it's changed, thank goodness. So, it's been one of those things that I love to immerse myself in the work of it, but also just the real history that it's pulled from, you know, that it's based on?
Absolutely correct, especially since like, another show, Downton Abbey, really focuses on a different era and different time. Do you feel that some of life lessons from, that era can translate into the world of the 21st Century? What do you feel is missing from that era that we need to bring back into our time?
I think you can see parallels with sort of the rich get richer and the poor get poor right now.              I think we're dividing more and more than ever; our middle class is shrinking. I think at that time, that there was risk of that happening, and then it did. And then of course, the Gilded Age ended, that sort of overindulgence sort of went by the wayside, and things got better again for a while. I think we're entering a period where we shouldn't use history as a lesson.
But I do think that it's a time when we can put value on the right things, the things that will help all of humanity, and not just sort of humanity. I think the Gilded Age is a period when it got a little confused. Then at the same time, so much commerce so much, so much way into our systems and how they work today. You know, we have the railroads, we have all sorts of things that that really came into play at that time. But power and sort of indulgence, for me personally, we show just how far that went.
And I think of it less is intriguing as it is I think of it more as an education, instead of something that's just fabulous, you know?
You're right, especially given that timeframe, America was really starting to come out of his own shell and build us up to the country that we see today, although it has some good things that happened since then, but we also have some of the things that hasn't changed in close to a century. So, I relate to that.
And I also think that we are trying, you know, this production is trying to tell a lot of different sides of the story in that time, and what was happening in different, you know, downstairs upstairs, you know, African American families out in Brooklyn and how those societies were going. And I think that we sometimes when we tell stories, we only tell one version of the story. So, I'm hoping this show will only go farther and further with its expansion of sort of like all the different viewpoints we get to see.
So, we'll see, you know, I'm, I don't write it. Julian is working very hard to do that. We have great team, and great producers, and it's been quite a quite a positive experience to see a lot of good change happening.
I'm glad that you mentioned Julian Fellowes and that you mentioned African American families in this series because you're right because all I've seen in the past when it comes to stories of that era is one side of story, but you don't get to see people of color get those types of stories and I'm glad that The Gilded Age have get those stories of voice finally, so I'm definitely proud of that.
It's so interesting to me, that these are based on historical facts, you know, they're based on historical families. And yet we as a society have never heard these stories. We hear one story over and over again. And the truth of the matter is that you know, keep watching because you know, when they pull these stories from historical fact, we can learn more about our history that that I don't know why it's been shut down. But this is it's exciting to me that we're starting to open that that side of our show that the show you know because it can't and shouldn't just be one side.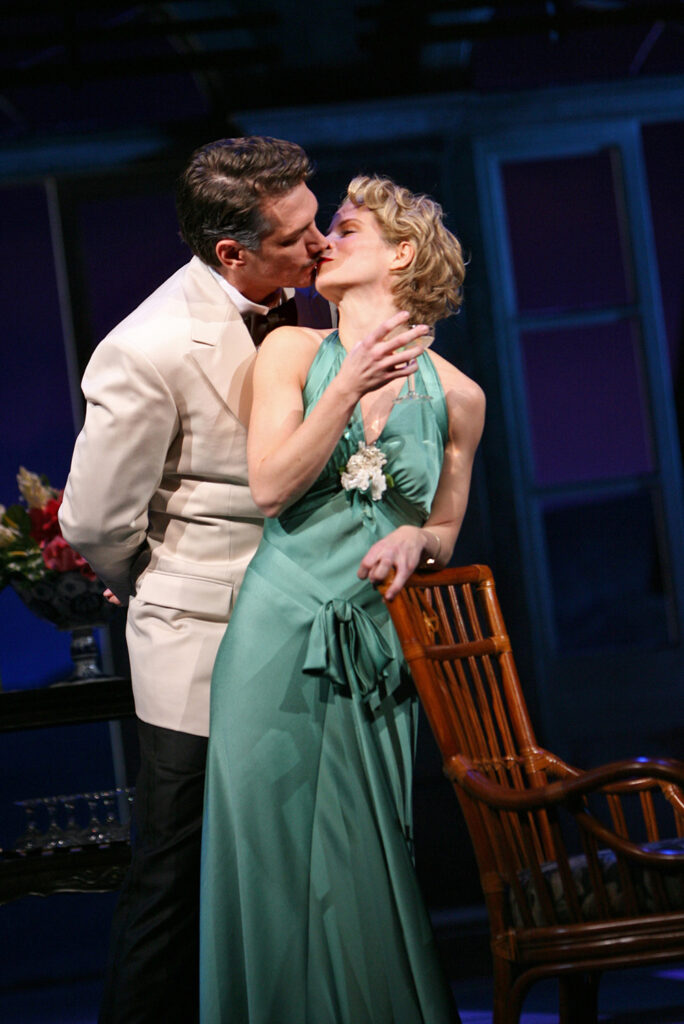 Now you are played some of the most iconic female roles in theatre and performed in some of our beloved musicals of all time. Is there one role or musical that really impacted you or has a special place in your heart?
I always say, you know, asked me at the moment, I'm doing a musical. Looking back, I had the wonderful opportunity as I was growing to play that growth in the roles that I was playing. I think that some people sort of play the same thing over and over again, and I didn't, I got to play. You know, I played Nellie Forbush in a moment when, you know, our world was changing. Barack Obama was becoming President, and people were opening their minds to things. I was playing this young woman who was very miseducated.
And so, I think that those types of things really affected me in those moments. I think that so obviously, that was very impactful to me to do South Pacific. And even to an extent, The King and I, because it was, I still learned so much about, about that part of the world. And that time in our history posts are right, right around the Civil War and what was happening on the other side of the world.
I think that I always will say, personally, The Bridges of Madison County, which wasn't as much of a hit, but it was more impactful to me, because I was asked to play someone less like myself, it was a chance to as an actor, it's great and easy to play ourselves and to play our own stories. But me as an actor, I went into acting, to put myself in the shoes of other people, and empathize and try to learn more about them and their history, so that I could, I'm going to say this, again, educate myself.
That's the curiosity of what I do is what makes me love it so much. I'm so curious about other people's lives. As an actor, I love stepping into the shoes of this woman who felt at a crossroads in her life, you know, had two children, which at the time, I had just had my second child.
You know, it seems like a simple story. But it was, it was a deep story for me. I couldn't imagine how much it impacted young women at the time, about choices that their mothers had made, or choices that they thought they might have to make in their life about whether to have careers or have children or what it means to be expected to get married, or whatever it was. It's the seem like the smaller things, but for young women, there's always a crossroads, and you come to it, and you say, "What do I want to do? Do I have a choice? Do I have a choice with my own life?" and we're in it right now in our country, too. And so, I just feel like that role, that score, that gave me a deep, deep perspective, and I enjoyed what playing it so much.
As we know, Broadway is back. I'm so glad is back audiences are joining live theatre again, I know, for that time of the pandemic, that was the one thing I told people I was really missing from everybody was enjoy live theater. I want to know from you, have you seen any great plays lately, what would you recommend?
Well, I always I always want to see more than I get to just because of my schedule and stuff. But we just think its good to see The Music Man. We really love that I think you must see Strange Loop. I saw Company, which I really enjoyed.
We went to see Take Me Out. I just thought that was the performances in that are amazing. I thought it was a wonderful play. I saw Plaza Suite. You know, I've seen a bunch of things that I just really enjoyed. And when I go into a theater, I'm so proud. Like there's so much work that goes into these things and so much passion. And these people on Broadway especially, have been put in this limbo for two years. I mean, I'm one of them. And I go in there and I'm just brought to tears because I know the passion and the work and the desire that goes into these things. I also saw Into the Woods at City Center, which I thought was brilliant, but now it's closed.
I just think that anything you see I mean we can sit around and can turn our noses up to it and say, "Oh, I didn't like that" but you also should, I think when we go into theater, it's just an interpretation, it is not the rule. It is just one interpretation of something. And I think that filtering it through your own lens, but also seeing the work and the passion that goes into it. Just watching theater in general is such a gift to me, I don't care what it is, it's just a gift.
And my last question is this for you. I recently went on your Instagram page, and I saw you put a post about Experience Camp, which is run by one of your friends. And I'd like to know what got your interest in that camp and tell us all about for those who have never heard about it.
Oh, that's great. I love this question. Thank you experience camp. So, a friend of mine and her husband has been running since summer camps, and one is a fine arts camp. and one is a split more sports-oriented camp. And they really see what these camps do for kids. But she had met some families where the child was grieving because they lost a sibling, a parent, or a grandparent, someone close to their life, you know, someone who had been an integral part of their life. And you know, they get to camp, and they were grieving it, but that they didn't have someone near them that had experienced something similar. And so, their grief was not understood in the same way. And she took it upon herself. Her name is Sara there. And she said, if we had a camp where these kids could be free and have a blast and forget about their grief, but then when they needed to. They have these moments of shared experience and shared understanding.
And that's exactly what I started experience camps. These kids go. And they have therapies, they have group sessions that deal with grief in those healthy and beautiful ways. They have opportunities to share the grief, but mostly and most important, they have the understanding. And so, all these camps, like experience camps, and then another camp that's important to me, which is called SAY (Say.org) which is for kids who stutter. And then experiencecamps.org These are two different organizations, but when you put children with other children who understand them through that, where they have understanding, suddenly, they don't feel alone, all of a sudden, they feel "normal", I guess you I hate that word, but they've been as kids, it's important that they don't feel like they're the only one.
And then suddenly, they feel like they have hope and a chance. And so, these are two camps really. They give that opportunity to those kids and then the kids are so much better off for it.
See Kelli O'Hara as she will perform with Adrienne Warren at Wolf Trap's Filene Center for the second annual Broadway in the Park. It's Friday, June 24 at 8:00PM. Tickets are available. Go to wolftrap.org to purchase tickets!