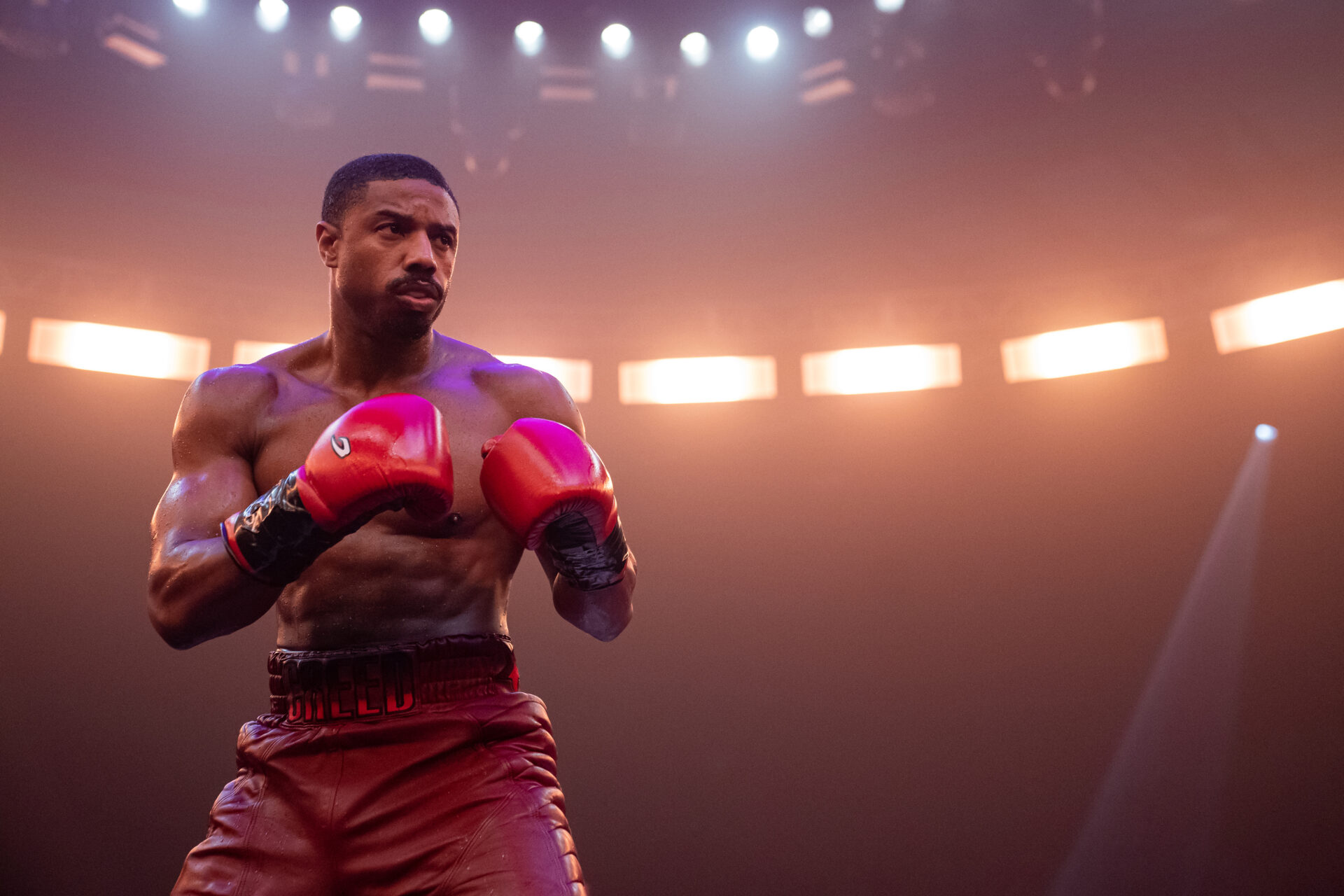 "Creed III" marks Michael B. Jordan's directorial debut and his debut is a good one. "Creed III" is the first movie of the Rocky series to not have Sylvester Stallone's iconic character to feature in any form and the movie is so much better for it.  It represents a nearly clean break from the Rocky franchise and while it does have some issues, it's a great start for Jordan as a director. The premise of the movie is Jordan's Adonis Creed, son of Apollo Creed, has also had a very successful boxing career like his father. Now retired and spending more time training and promoting boxers, being a family man and enjoying the good life, his past comes back to haunt him.
That past is in the form of Jonathan Majors' "Diamond" Damian Anderson. Damian was someone who Adonis looked up to and had a future as a boxer until an incident alters their paths forever. Damian's appearance is prompted by the idea that he feels like Adonis is living the life that he should have been leading. This idea fuels him to push Adonis to give him the chances that he never got and rightfully in his mind deserves. Out of a sense of loyalty to his childhood friend, Adonis makes decisions that has repercussions on his career and his life which inevitably leads to a showdown between he and Damian.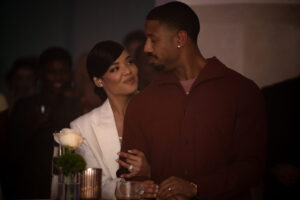 As the story is told, I was reminded of an old adage about friends. There are people that come along in your life that you can take with you but can't finish the journey with you. This stood strong in this film. It's a tale as old as tine where two friends' lives split and reconnect and while it's a basic story it's told strongly. Michael B. Jordan and Tessa Thompson's characters are strong as always especially when their relationship is tested by secrets coming to light. Mila Davis-Kent who plays their daughter does so with aplomb and her role gives us a look at what may come later. One of the most impactful roles was that of Phylicia Rashad's Mary-Anne Creed who still is there to ground her when he most needs her. Of course, to no surprise, Jonathan Majors chews up the screen as Damian. His demeanor and actions could make one loathe him yet pity him at the same time.
While Creed III feels somewhat predictable in its story beats, what makes going along for this third chapter is we start seeing more insight in Adonis' early life and watch him agonize in making choices that could redefine his legacy and possibly tear down what he worked hard for. The moments with Adonis and Bianca are precious because you can see their character growth in three movies which are similar between Rocky and Adrian. The biggest difference here is that Bianca is a stronger woman in her own right and holds her own very well.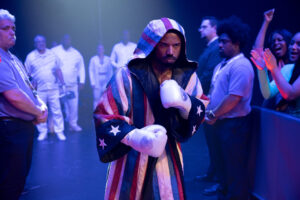 The fight scenes a very well-choreographed and have an almost anime feel to them. They are very kinetic and in your face. There is one sequence that was very reminiscent of the fight between Jet Li and Donnie Yen's mental fight in 2002's "Hero".
The only thing that felt off in this film, however, is the lack of urgency which winds up bringing Adonis and Damian to face off. There are many things that makes on ask why Adonis just doesn't take a step back? He really has nothing to prove especially when it's brought up that both fighters are past prime fighting age. Damien is a past figure who wants what he believes is due to him and after it's given, Adonis realizes what he has unleashed and seeks to correct that wrong. This happens about midway and just feels 'off' as a story beat.
"Creed III" does pretty well in taking a story of old friends turned rivals and delivering a good story. Again, the only thing that "Creed III" felt like it lacked, was that sense of a reason why there really needed to be a fight in in the first place. This was the feeling I had when I saw "Rocky V" and "Rocky Balboa". But I get it. Sometimes the biggest rival of your present is your past. Even though the path is predictable, the story is enjoyable enough as well as the lessons that comes from it.
Grade: B