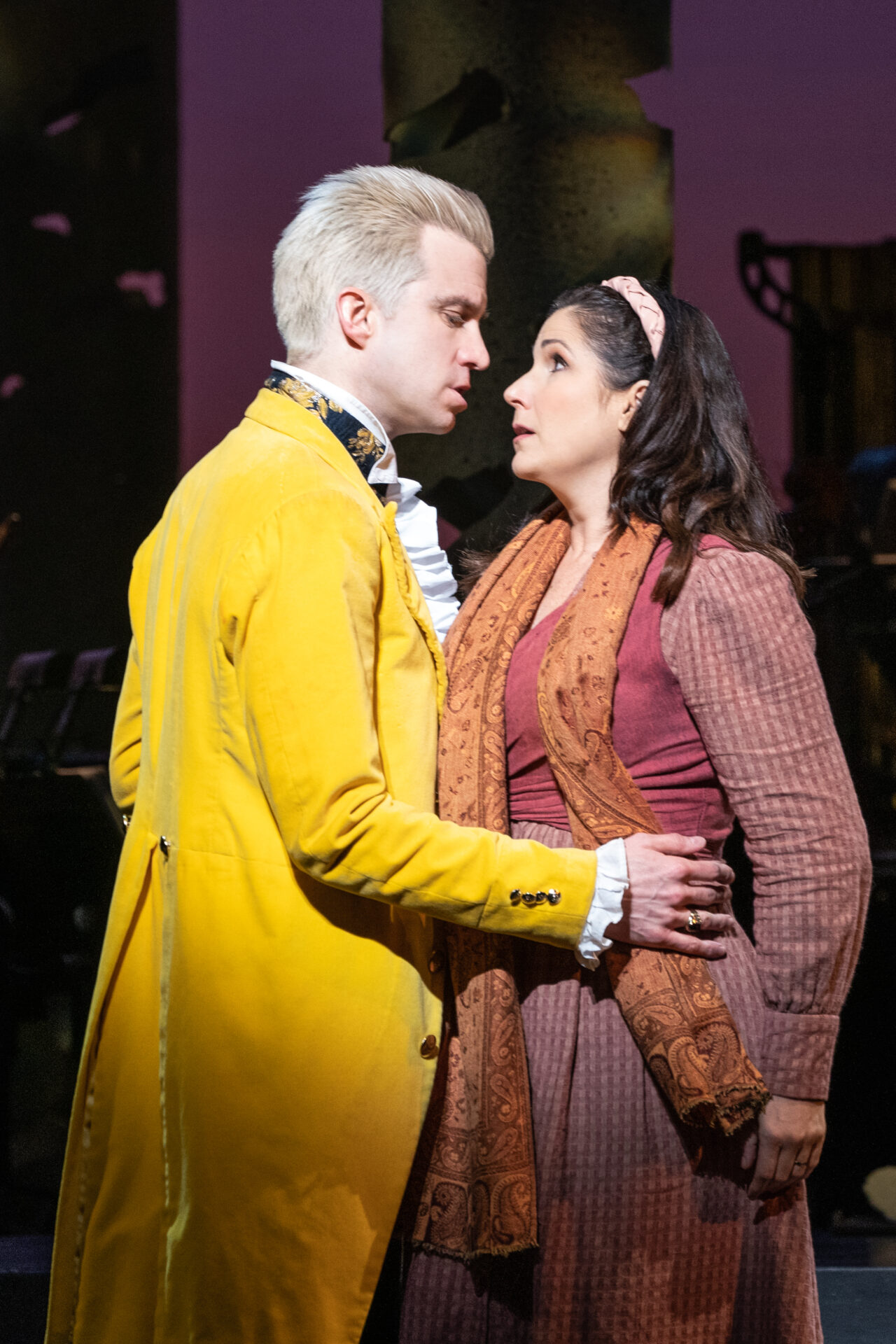 Following a sold-out engagement at New York City Center and a hugely acclaimed transfer to Broadway, the National Tour of Into the Woods recently made its way to D.C., opening at The Kennedy Center this past weekend.

The star-studded cast boasts Broadway legends, such as Stephanie J. Block (The Baker's Wife), Gavin Creel (Cinderella's Prince/Wolf), and Montego Glover (The Witch), all of whom received thunderous applause on each of their entrances. Block exudes a one-of-a-kind stage presence that is infectious, and after seeing her for the first time in person, I can attest that my life would be a LOT better if she followed me around as a ghost singing poetic advice to me.

The brilliant Jason Forbach, who normally plays Rapunzel's Prince, stepped into the leading male role as The Baker, bringing a childlike innocence and his impeccable comedic timing. Though I would have loved to see his humor in his original role, I learned that this was his second time stepping into the role on an opening night and I almost wish the principal was absent more often. Shifting the roles around brought veteran Andy Karl back for this past weekend's performances as Rapunzel's Prince, and it was nice to witness the comedic duo of Creel and Karl again after seeing them as our dynamic pair of princes on Broadway back in November.

Montego Glover gave an electrifying performance as The Witch, making the audience laugh, cry, and even hate her at times – though that's difficult to do. Diane Phelan, who I saw as the Cinderella understudy on Broadway back in November, stepped into the role as a permanent and absolutely smashed it. Katy Geraghty's animated Little Red Riding Hood played to the audience exquisitely, commanding the entire stage every time she stepped out onto it. I was also thoroughly impressed and entertained with Kennedy Kanagawa's puppeteer work as Milky White, and I clearly was not the only one. He found a way to breathe life into this danky puppet in a way that allowed the audience to form a genuine connection with it… and him!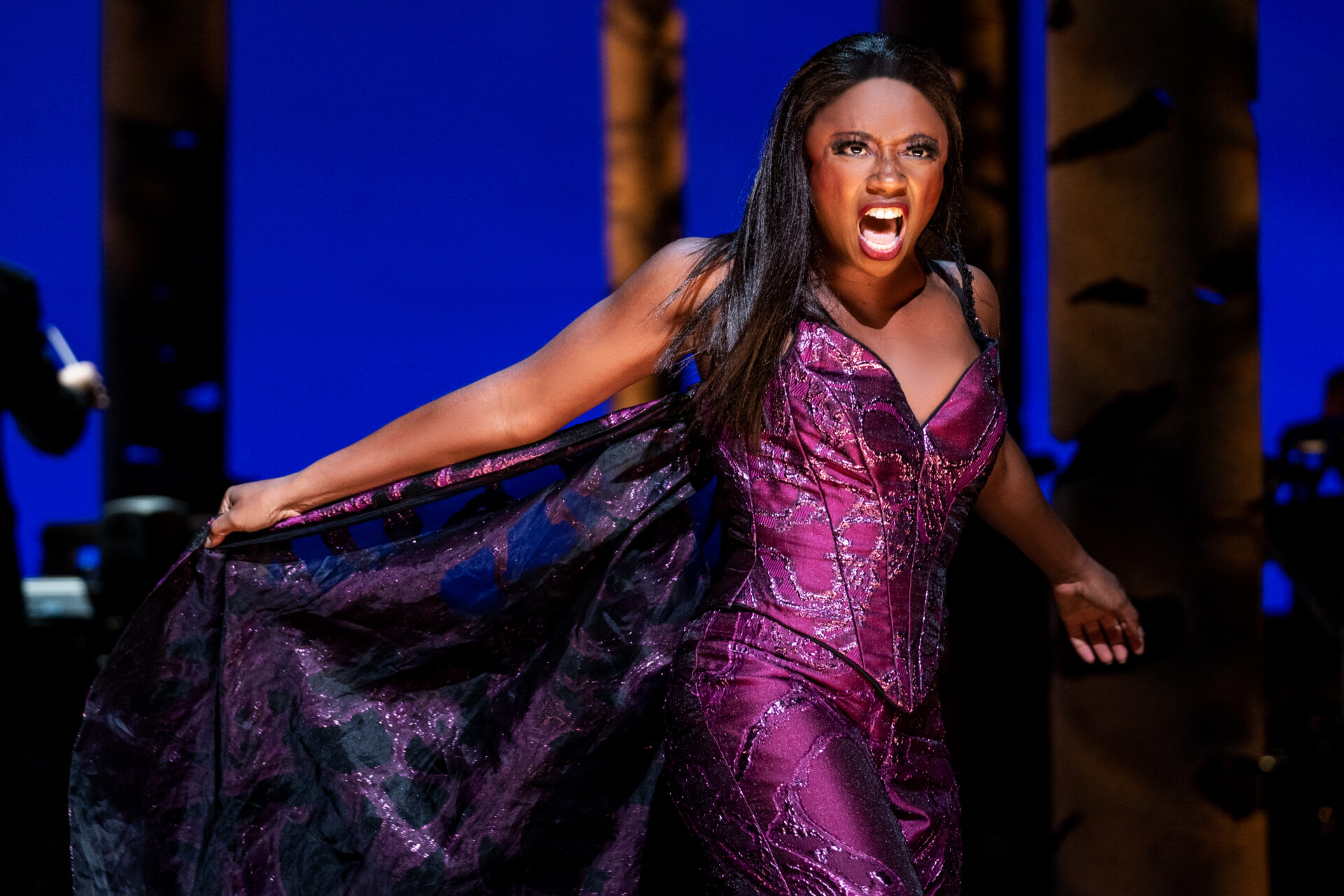 A show with this many characters and storylines can easily get confusing, but the direction of Lear deBessonet allows audiences to seamlessly follow our fairytale characters while they navigate their various stories. The opening set consisted of each of the three houses, which let the audience visualize the three different storylines that we follow throughout the show. It then got much simpler aside from the gigantic tree trunks scattered throughout. While I love a picturesque set, the simplistic nature of this show helped bring our imaginations to life even more, allowing us to picture our own versions of what their world looks like. When a production does this, you rely on the actions of the actors, in tandem with the lighting and props, to paint your picture – and this production does that exceptionally well.

The hilarious script and genius staging paired with the beautiful sounds of Steven Sondheim and this legendary cast make this show an instant hit. The varying storylines force us to think: what happens when our dreams come true? Our stories don't end once our wishes are granted, and this show explores what happens after "happily ever after" in a majestic way.

"Opportunity is not a lengthy visitor," so make sure you don't miss out on this masterpiece of a production!

Into the Woods runs at The Kennedy Center through March 19th. For tickets and more information, visit: https://www.kennedy-center.org/whats-on/explore-by-genre/theater/2022-2023/into-the-woods

Grade: A+