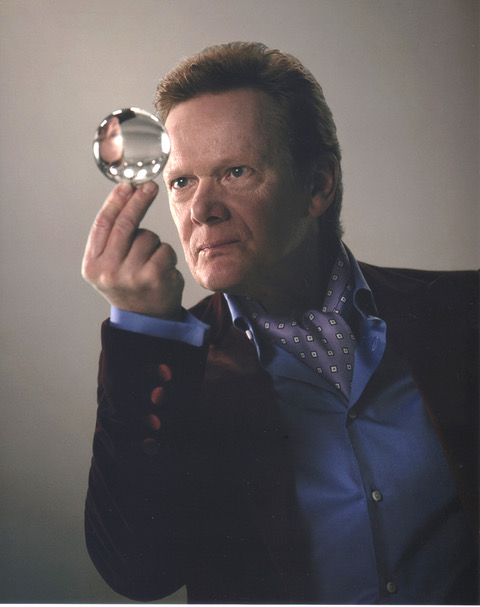 Cover Shot Credit: Matthew Bannister & Keith Bomely DBOX
Philippe Petit, the French high wire artist best known for his walk between the Twin Towers of the World Trade Center in New York City, will perform WONDER ON THE WIRE at the National Building Museum approximately 50 feet above the magnificent Great Hall, Thursday, March 23 and Friday, March 24. It will be his first performance in Washington D.C.
Thursday evening's performance is a fundraiser for the Museum's upcoming exhibition Building Stories. Mr. Petit's performance will be accompanied by Grammy Award nominees Anat Cohen on clarinet and Tal Mashiach on guitar.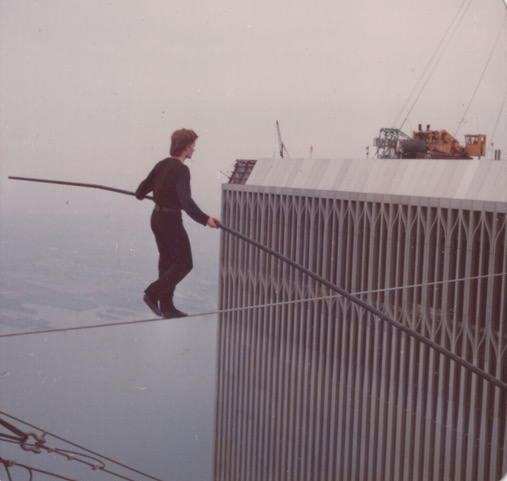 Mr. Petit will perform again Friday morning, this time for an audience of local school children primarily from Title 1 schools. Prior to the performance, each class will receive the Caldecott Medal winning children's book about Mr. Petit, The Man Who Walked Between the Towers, as well as supplemental learning activities and lesson plans to underscore the wonder and difficult feats of engineering.
"I have dreamed of performing at the National Building Museum since I first saw a picture of the Great Hall a dozen years ago," Mr. Petit said.
In addition to unauthorized appearances at Notre Dame Cathedral in Paris, France and the Harbour Bridge in Sydney, Australia, Mr. Petit has performed more than 100 high wire walks on five continents. Not born into the circus, he taught himself wire walking along with sleight of hand magic, juggling, six languages, writing (eight published books to date and his autobiography almost completed), drawing, lock picking, 18th century post-and-beam carpentry, and pickpocketing. He is passionate about architecture and engineering, studying the sites where he will perform and designing and installing the rigging for his wire.
"We are delighted to host Philippe Petit for this memorable performance in our Great Hall," said Aileen Fuchs, President and Executive Director of the Museum. "This event exemplifies the Museum's guiding Pillar of Impact: Wonder. It's our hope that WONDER ON THE WIRE will inspire people of all ages to look up at the beauty around us, develop a better understanding of our place in the world, and return to the museum to explore possibilities and dream with us."