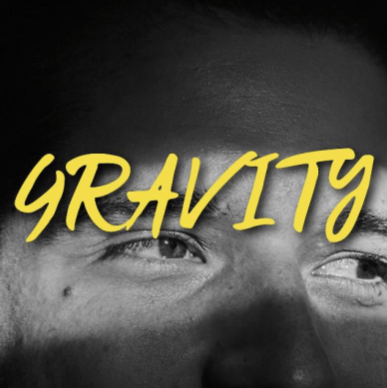 Tyler Posey has shared his newest single "Gravity" off of his upcoming album UNRAVEL, out May 26. A delicate acoustic intro gives way to a full-band anthemic love letter, topped off with Tyler's powerful, recognizable vocals. Fans can stream "Gravity" now at https://ffm.to/tylerposey-gravity

On the new track, Tyler shares, "'Gravity' is special… Like they all are goddammit, but this was the first song Phem and I wrote together. It was supposed to be on my last EP but it didn't fit the theme of it. So, this one has been a favorite of mine for years now. I'm happy to finally show it to the world!"

Tyler recently announced his brand-new album UNRAVEL, set to be released on May 26. The album features sixteen new tracks, including previous single "Lemon," which premiered originally in Teen Wolf: The Movie on Paramount+. Fans can pre-order UNRAVEL now at https://www.merchbucket.com/collections/tyler-posey

On the new album, Tyler shares, "Being an independent artist, there is a lot of freedom, and that's exactly what this album is. Freedom. It's got every genre from screamo hardcore punk to chill beach vibes. Listen to it from start to finish in order, to really experience the ride that is UNRAVEL, my first full length LP!"

Tyler also released a music video for "Lemon" recently. Featuring multiple iterations of Posey – a cowboy, a priest, and the recently deceased, just to name a few – the video keeps pace with the breakneck speed of the song, keeping viewers enraptured from the get go. Fans can watch the music video for "Lemon" now at https://youtu.be/_Zfsha3gCN0

Tyler Posey is no stranger to the spotlight. His storied acting and music career spans over a decade starring in dozens of TV shows and movies including Teen Wolf and Truth or Dare, as well as being a member of multiple bands including PVMNTS and Five North. In 2020, Posey decided to take a big step in his music career by becoming a solo artist

Standing alone in the spotlight for the first time has been freeing in more ways than one, least of all when it comes to his courage to open up about the hell that was 2020. The early days of the COVID pandemic were particularly pronounced for him, exacerbating deep-rooted anxiety, depression and childhood trauma that manifested in a self-destructive pattern of drug and alcohol abuse. Left to his own devices while quarantine orders ruled Los Angeles, life inside Posey's home became a dangerous cycle of isolation and intoxication.

This new chapter of Posey's career sets off a powder keg of personal reflection and growth, grounded by his elastic voice, juxtaposing a devil-may-care growl and smooth-throated pop-punk sheen.