Convention Revue: Intervention7
6 min read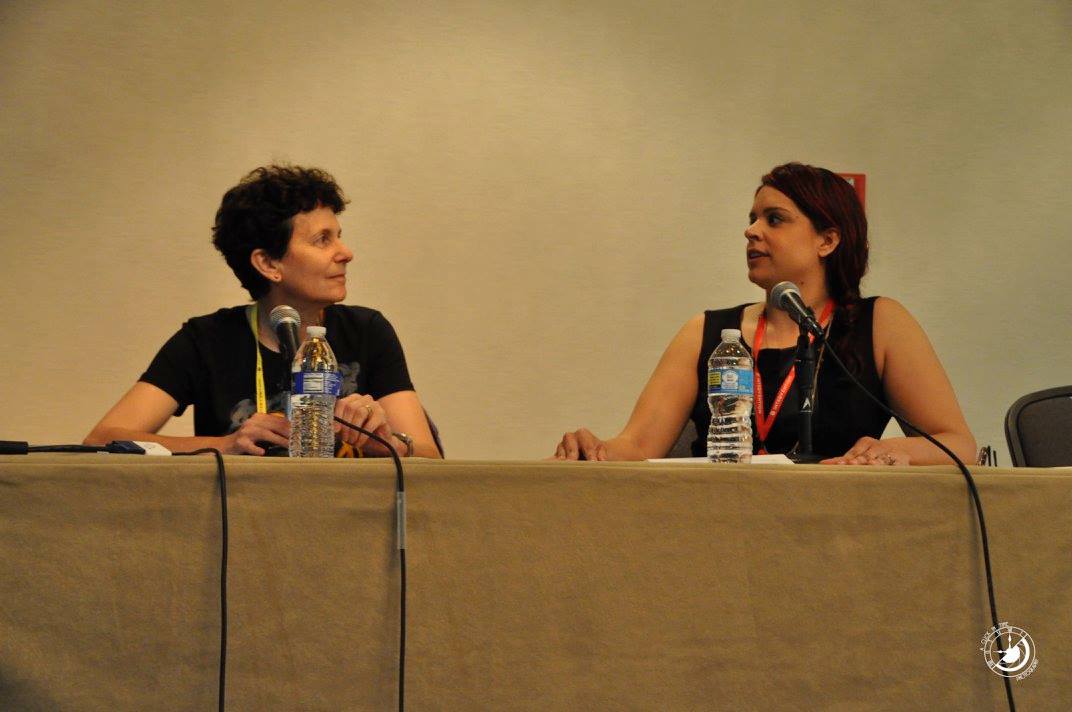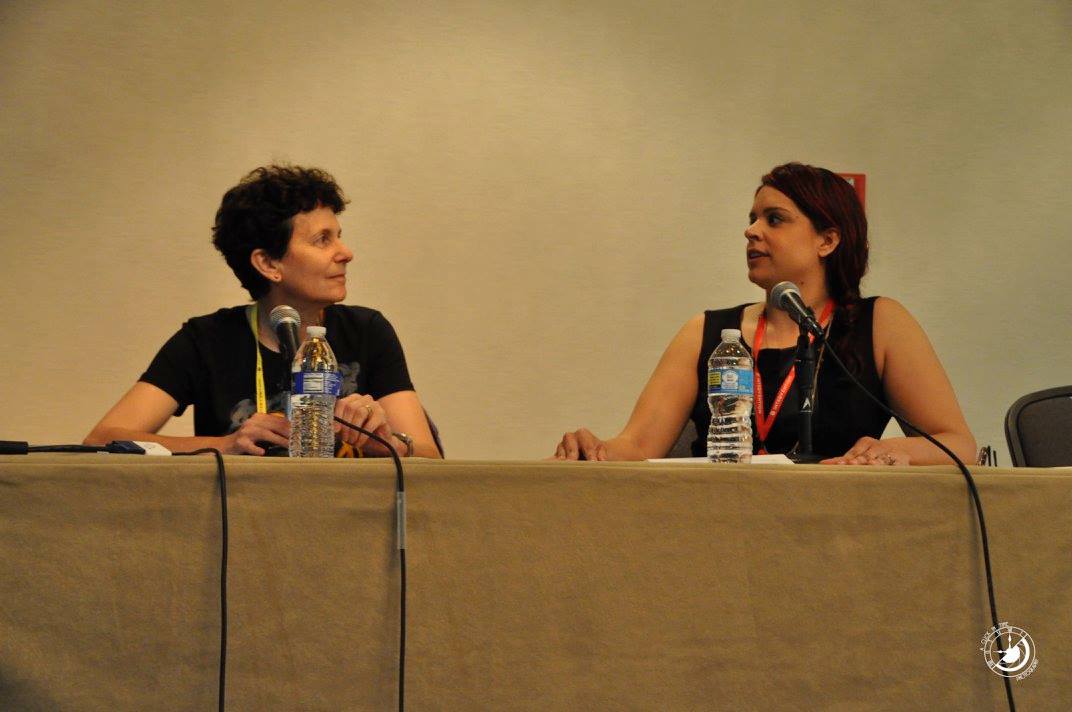 This weekend in Rockville, the place to go you wanted to if you needed to get your sci-fi convention fix was a small, unique entertaining convention. This convention had it all: voice-over actors, a Constable from DS9, a director of a cult classic mid 90's film, a 80's music pioneer who is now a Professor at Johns Hopkins University & a companion who done her fair share of traveling in the TARDIS. This wonderful convention was Intervention7.
As a life-long DMV convention goer, I am always looking forward to a few of the conventions that bring together fans to listen to their favorite stars speak, share their latest gossip on their favorite shows or meet up with old & new friends. For me, the conventions I usually attend are Farpoint & Shore Leave which I been attending over fifteen years now.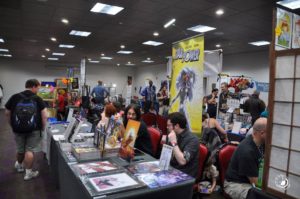 When I heard about Intervention7, the usual questions always pop in my head when it comes to any new convention I want to experience. Will they have a guest that I like? Will the panels catch interest? Will I see any of my friends who attend the conventions? The answer to all three… was a resounding Yes!
The world of Intervention7 began for me on Friday night when I traveled to Rockville to see what makes this convention stand out from the others I have been to. After all, this con, like all focuses on science fiction, fantasy and future media. If there was one thing that really piqued my interest for Intervention, it was Thomas Dolby!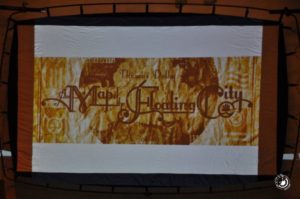 For those who don't know Thomas Dolby, all anyone has to do was yell out the word "Science!" in a British lecturer's voice and you instantly know. He was 80's artist who has the biggest synth hit, "She's Blinded Me with Science"
At 8:00pm, Professor Thomas Dolby gave a two-hour lecture/presentation entitled "Thomas Dolby:  A Map of the Floating City". During the presentation, Dolby took the audience on a trip of his life from the time in 1977 where he found the first circuit board that will help him his create first song at age 19 to the time where he enlisted the help of the late Dr. Magnus Pike to perfect the lyrics to help biggest hit. As a special treat, we were treated to Mr. Dolby performing the song live! It was a real crowd pleaser.
In the second half, we learned how he created a tech company called "Beatnik" in the mid 90's and how that very company help perfects the polyphonic music to cell phones by Nokia by the end of the century. He also touched on an online video game called "A Map of the Floating City" which one fan got a free T-Shirt for actually played the game. At the end of his lecture, Dolby talked to his fans as his signs autographs.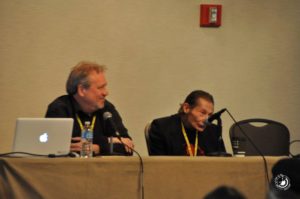 Other highlights of Intervention7 include the Adventures in Voice Acting which Dwight Schultz, Todd Haberkorn, Robert Axelrod, & Jon St. John talks about their lives was recording their voices for some of your favorite cartoon & anime series, a live performance by Stoneburner and the numerous spotlights on this year's guests including Juliet Landau from "Buffy", Rene Auberjonois from "Deep Space 9" and Alex Kingston.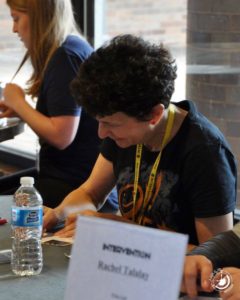 The spotlight that captured my attention this weekend was director Rachel Talalay. She produced/directed numerous projects over the years including "Cry-Baby", "Freddy's Dead: The Final Nightmare", "Tank Girl" and four episodes of "Doctor Who". Talalay showed the audience a new trailer of her upcoming drama "On the Farm" which has been shown at numerous film festivals. Talalay informed the audience that "Tank Girl" was ahead of its time as far as pushing the envelope as far as movies of the day. She even told the story of the Cold Room scene which was cut twice and the executive had chosen the worst of the two cuts. We learned that Rachel's favorite project to direct was "Doctor Who: Heaven Sent" and "Sherlock" & she loved producing both "Cry-Baby" and "Hairspray" for John Waters. After listening to her panel, I have a great deal of respect for her work and will watch it over again with bigger appreciation.
Although one of the original guests of this year's Intervention7 (Arthur Darvill) could not make it, the organizers found a great person to fill in the coveted spot – enter Alex Kingston. Her appearance at the very con goes to show, if she's appearing at a local convention, fans will follow. Fans lined up to outside the dealer's room to meet their "River Song". In regards to me, I got to catch up with Gigi Edgley, who appears in the recent "Star Trek Continues" episode "Embraces the Wind". Gigi was one of my first interviewees before I started TRR way back in 2004. It was great to talk about the good old days. I also had the chance to finally meet Todd Haberkorn, Mr. Spock on "Star Trek Continues". We talked about the studio that my fan film "Starship Farragut" and STC shared at one point and our times on the sets!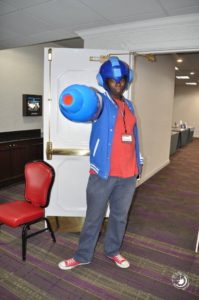 Overall, Intervention7 is a great convention for the DMV! This was my very first Intervention7 and I walked out with a smile on my face. Very few small conventions to me earn that distinction. I really enjoyed the panels that sat in. They captured my attention from the moment I stepped in the room to the last sentence of the person speaking. The guest list was impressive. Whoever worked on the list this year, I tip my hat to you. I felt that you listened to your fans and brought a guest with their needs in mind. On a personal note, hearing Prof. Dolby perform "She Blinded Me with Science" made my Friday night!
So if you looking for another intimate sci-fi convention in the DMV, I highly recommend Intervention7! They not only put one hell of a convention but are also responsible for the (Re)Generation Who convention in the spring, also not to be missed. See you… out there!