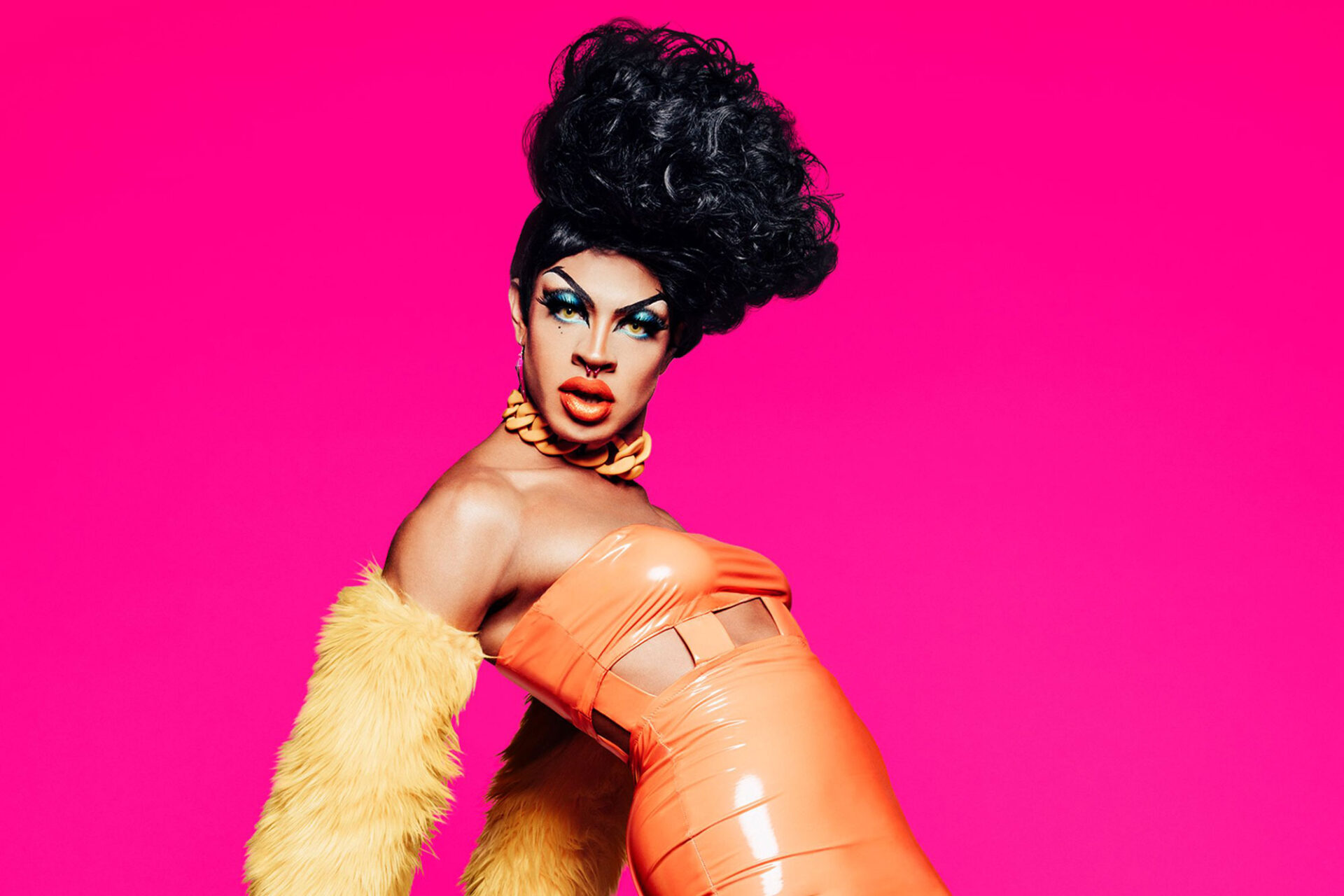 RuPaul is the legendary drag queen we all absolutely love. She hosts the popular Logo TV/VH1 program RuPaul's Drag Race, which features a variety of talented drag queens from all over, and they are coming to Washington, D.C. as part of the Werq the World tour. I had a chance to speak with Yvie Oddly, winner of season 11 of RuPaul's Drag Race and one of the performers on the tour. We had a chance to talk about the upcoming performance, Yvie's experience on RuPaul's Drag Race and much more.
You're participating in the Werq The World Tour. What can your fans expect to see when they come to the show?
Well, if fans have ever seen a drag show before, they know what to expect. Some crazy over-the-top wiggery and shenanigans, but with Werq the World, we just get to put so much art and so much production into every number that, pardon the pun but they should get ready for a show that's out of this world.
You won season 11 of RuPaul's Drag Race. How did it feel to win that season?
It felt like making it to the Olympics and then on top of that honor, I'm coming home with a gold medal. It really was the culmination of all of my work and all of the dreams I've ever had thrown into one.
Can you tell us what your experience was like while on the show?
All over the place. I was very candid and open with expressing how I felt, so if you watch season 11, you get to see how I'm feeling every single second. (laughs)
From what I saw in the video I was watching—it was a Best of Yvie Oddly video—and I could see that you were definitely your own person, or as I like to say, you breakdance to the tune of your own synthesizer.
Yes! I've definitely always been on my own pathway, and like I said, if you get a chance to watch season 11, you'll see that there were hard times. There were times when I felt really rewarded. That's when I had to learn to work harder, be more creative
I read your stage name came from people referring to your shows as "weird" and you wanted a name that was "even odder than everybody else's." For those who haven't seen you in action yet, can you describe what your shows are typically like?
That's—not to leave it too blank or vague, but you really just don't know what to expect with my shows, because I like to do lots of different things, but you're always going to get something that is completely extraordinary. Whether that's insane fashion, crazy stunts, or high concept.
What are you most looking forward to in regards to the DC appearance of Werq The World?
In all honesty, I'm excited to see my sister, who lives out in Washington, D.C. So, I'm excited to show her what I've been doing and have her see all the culmination of my hard work on one stage.
If there's anyone who wants to follow in your footsteps and be fabulous like you, what advice would you give them?
Make smarter choices. (laughs) I guess I would just have to tell people they should never be afraid to experiment and keep trying to reinvent themselves. Just try things that dare you, because you're never going to know where your limits are until you test them.
Is there anybody you're going to work with in the near future? Do you have any upcoming projects?
The biggest thing upcoming on my plate—of course, I've got the tour I'm in with Plastique Tiara that I'm excited to go on, because I've never been there. But the biggest thing upcoming for my future I'm excited to be apart of is RuPaul's Drag Race Live residency that's going to happen in Vegas for a few months. I've never done anything quite like that. So, I'm excited to apply my artistry in this show.
So, will this be your first trip to Vegas or are you returning?
Returning, but I've never gotten to work in Vegas at this level in production. I've only ever performed at a club there once, so it's going to be cool to be apart of a whole flash theater experience.
Are you excited yet? Get ready, because the Werq The World tour makes a stop in D.C. October 27th at The Anthem. Get your tickets and prepare for the most amazing night of your life!