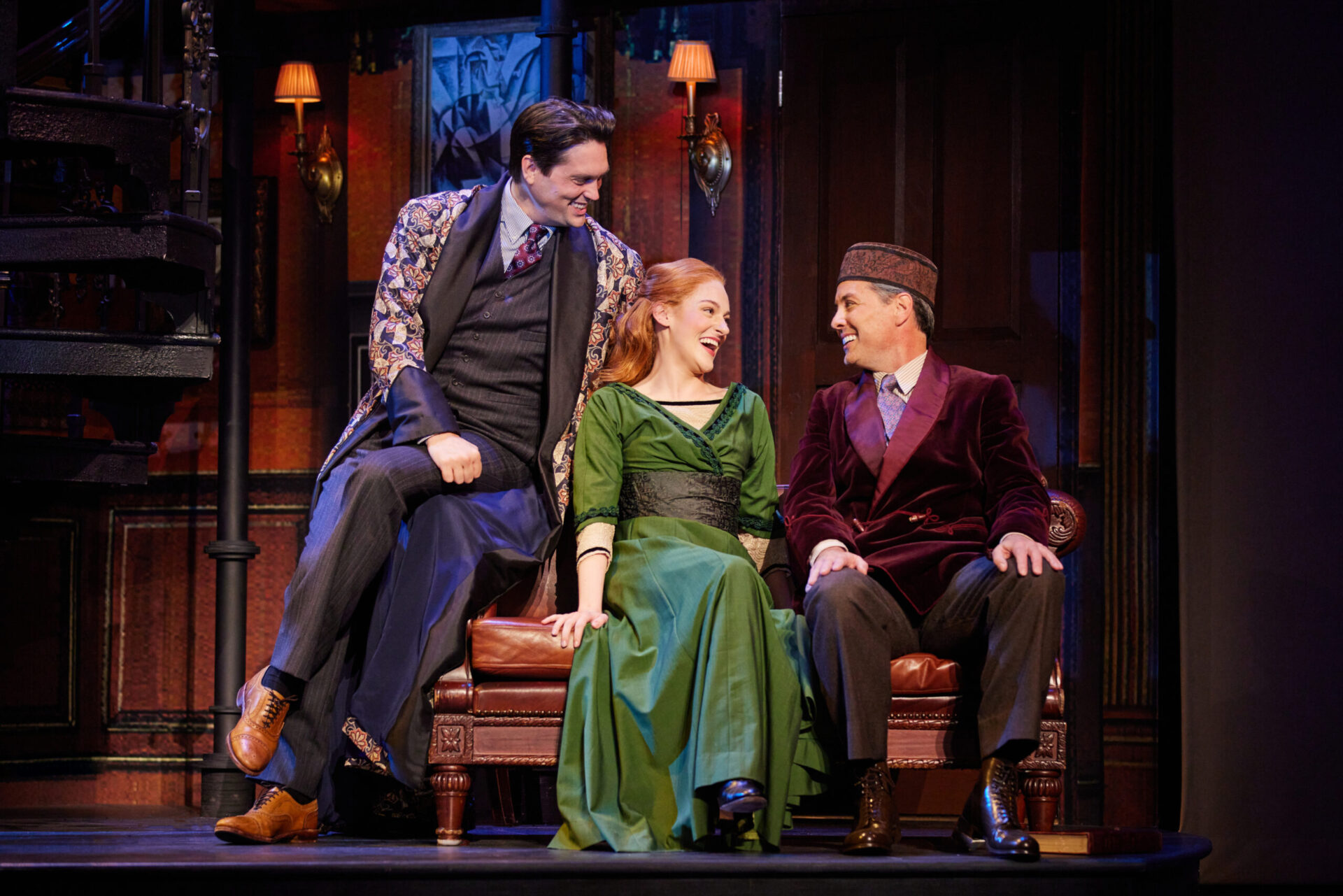 Single tickets are now on sale for Lincoln Center Theater's critically acclaimed production of Lerner & Loewe's MY FAIR LADY at D.C.'s National Theatre, located on Pennsylvania Avenue just steps from the White House. MY FAIR LADY will play for six shows only, from April 6 through 9, 2023.
Lincoln Center Theater's production of Lerner & Loewe's MY FAIR LADY is the winner of 5 Outer Critics Circle Awards including Best Revival of a Musical and was nominated for 10 Tony Awards including Best Musical Revival, 5 Drama Desk Awards including Best Musical Revival and 3 Drama League Awards including Best Musical Revival. Tickets begin at $60 and are available online at BroadwayAtTheNational.com or in person at our box office located at 1321 Pennsylvania Avenue NW, Washington, D.C. 20004. Box Office hours are Monday through Friday 12:00-6:00pm with extended evening and weekend hours during performance days.
ABOUT THE SHOW
Adapted from George Bernard Shaw's play and Gabriel Pascal's motion picture Pygmalion, MY FAIR LADY, with a book and lyrics by Alan Jay Lerner and music by Frederick Loewe, premiered on Broadway on March 15h, 1956. The legendary original production won 6 Tony AwardsⓇ including Best Musical and ran for 2,717 performances making it, at the time, the longest-running musical in Broadway history.
Boasting a score that contains such now-classic songs as "I Could Have Danced All Night," "Get Me to the Church on Time," "Wouldn't It Be Loverly," "On the Street Where You Live," "The Rain in Spain," and "I've Grown Accustomed to Her Face," Lincoln Center Theater's production of MY FAIR LADY was hailed by The New York Times as "Thrilling, glorious and better than it ever was. A marvelous and transformative revival." New York Magazine described it as "Enthralling," adding that "Bartlett Sher's glowing revival proves that a beloved musical from another era can keep on kicking," and Entertainment Weekly raved "A sumptuous new revival of the most perfect musical of all time. A masterful piece of entertainment."
The touring production will feature Madeline Powell as Eliza Doolittle, Jonathan Grunert as Professor Henry Higgins, John Adkison as Colonel Pickering, Madeline Brennan as Mrs. Pearce, Michael Hegarty as Alfred P. Doolittle, Cameron Loyal as Freddy Eynsford-Hill and Becky Saunders as Mrs. Higgins.
The ensemble features Ashley Agrusa, Anna Backer, Blair Beasley, Nick Berke, Sophie Braud, Timothy Scott Brausch, Daniel James Canaday, William Warren Carver, Richard Coleman, Diana Craig, Andrew Fehrenbacher, Allyson Gishi, Sam Griffin, Zoey Lytle, Jesse McFarland, Mark Mitrano, Maeghin Mueller, Sami Murphy, Torinae, Kevin D. O'Neil and Cullen J. Zeno.
The tour of Lincoln Center Theater's production of Lerner & Loewe's MY FAIR LADY directed by Bartlett Sher with tour direction by Samantha Saltzman features original choreography by Christopher Gattelli with tour choreography by Jim Cooney, and has sets by Michael Yeargan, costumes by Catherine Zuber, lighting by Donald Holder and sound by Marc Salzberg and Beth Lake. Music Supervision is by Ted Sperling, featuring MY FAIR LADY's original musical arrangements by Robert Russell Bennett and Phil Lang, and dance arrangements by Trude Rittman. Tour orchestrations are by Josh Clayton and Larry Blank and music direction is by David Andrews Rogers.
The North American tour of Lincoln Center Theater's production of Lerner & Loewe's MY FAIR LADY is produced by Troika Entertainment, LLC.
CALENDAR INFORMATION
MY FAIR LADY begins April 6, 2023, and is a theatrical event recommended for ages 8 and up. The show runs approximately 2 hours and 55 minutes, including one intermission.
Thursday, April 6, 2023 at 7:30pm
Friday, April 7, 2023 at 7:30pm
Saturday, April 8, 2023 at 1:30pm and 7:30pm
Sunday, April 9, 2023 at 1:30pm and 7:30pm
Please visit https://www.broadwayatthenational.com/show/my-fair-lady to learn more.
ADDITIONAL INFORMATION
LOCATION
The National Theatre is located at 1321 Pennsylvania Avenue NW in downtown Washington, D.C. Nearby metro stops include Metro Center and Federal Triangle. For parking information and further directions, please visit BroadwayAtTheNational.com.
GROUPS OF 10+
Groups of 10 or more can save on most performances and enjoy exclusive benefits. To learn more, visit BroadwayAtTheNational.com.
TICKETING DISCLAIMER
Cast and dates are subject to change. Ticket prices do not include a service charge and per ticket facility fee. For the most up-to-date information on The National Theatre's health and safety policies, please visit the Covid-19 Info Center at BroadwayAtTheNational.com/Covid-19-Info-Center.