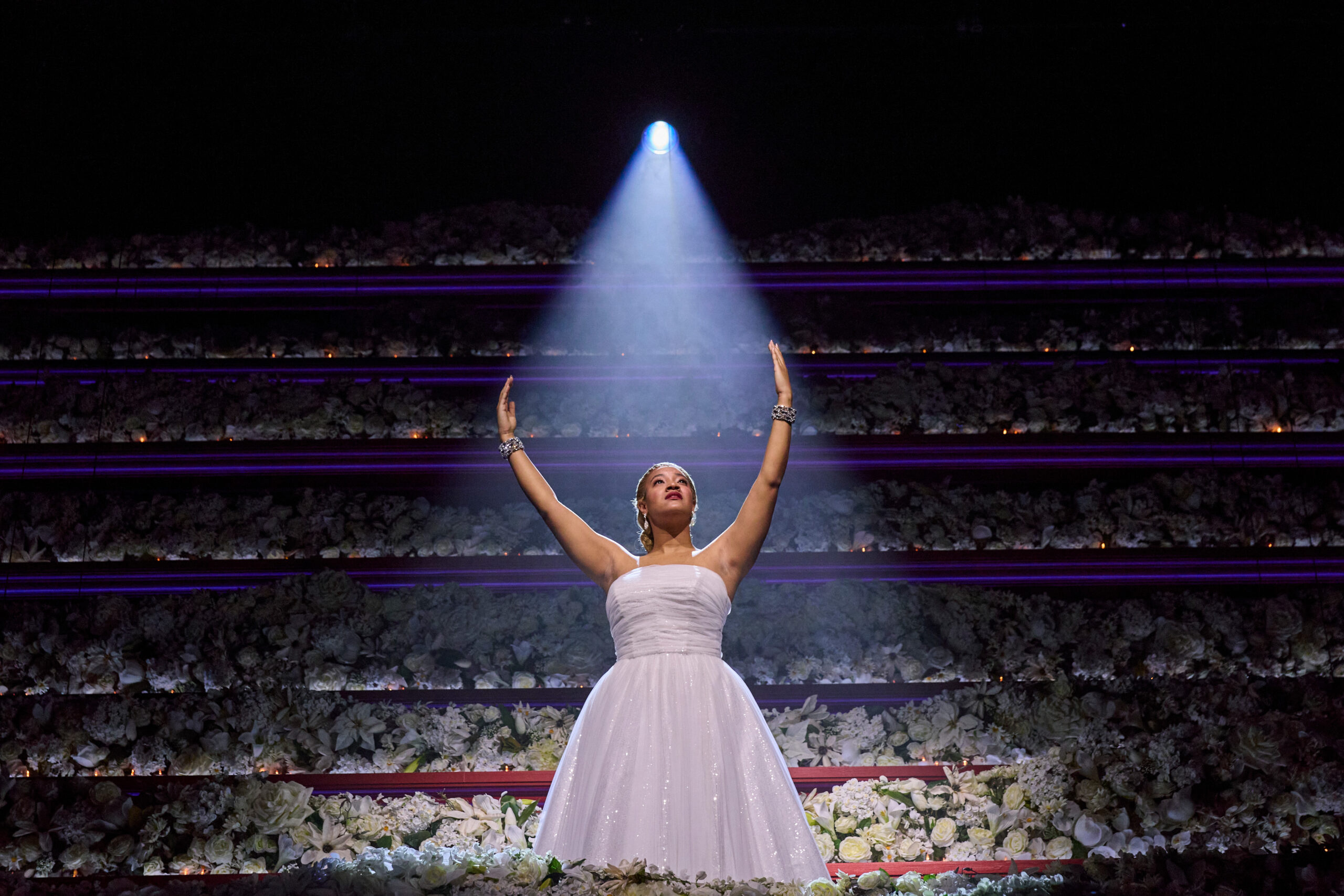 Evita is the story of Eva Perón, a woman who rose from poverty to become the wife of President Juan Perón of Argentina and eternal national icon. 
Evita's story was memorialized in a concept album by Andrew Lloyd Webber and Tim Rice in 1976, over two decades after her death, and became a musical production shortly thereafter. It tells the story of Eva Duarte, a young woman, who after being taken advantage of, realizes that she too can use others to achieve social status. This lands her in the arms of military and political hopeful Juan Perón. During their time together, Eva achieves iconic status, through her philanthropy and suffragette work, coming to be known as the "spiritual leader of the country" before her death at age 33.
That's a lot to cover in one musical, and as such, the musical (and the 1996 movie featuring Madonna) is a series of montages wrapped together with song. 
Originality: 7/10 (What's a 10? Hadestown)
I want to really love all of Andrew Lloyd Webber's works (I've probably written in many reviews that Phantom is my favorite musical of all time), but I continue to struggle with Webber's early pieces. After a failed appreciation of Jesus Christ Superstar, I firmly put Evita in the same category. His early concept albums are not for me. 
Unfortunately, the show can't overcome the limitations of Andrew Lloyd Webber's original score and Tim Rice's storytelling. The music is hard to understand and I often felt the lyrics were yelled at me, likely due to a combination of Webber's composition and the performance's casting. The ensemble is large, and to compensate, the principal actors needed to be louder; the result was an acoustically challenged evening. 
Perhaps the concept album is to blame. With the story so clearly laid out in lyrics, there isn't a lot of space for subtlety by the actors. When I could understand the lyrics, they felt pedantic. 
Timeliness: 7/10 (What's a 10? Shakespeare Theatre Company's Merchant of Venice)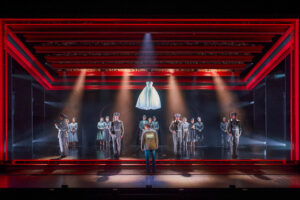 This touring production was launched earlier this year by Director Sammi Cannold in Boston. I was hoping that the recently revived touring production of Evita would include a modern nuance that better situates Eva Perón's life in the context of Argentinian history. This role is relegated to the character of Che, played by Omar Lopez-Cepero, who serves as a narrator and conscience throughout the story. Che's lyrics are clever and provide a critique of the meteoric rise of Evita (when understood), but are more of side note than fundamental part of the story line. Unfortunately, the story broadly glosses over the actual social, economic, and political impacts of the (multiple) Perón regimes in Argentinian history.
Technical Execution: 5/10 (What's a 10? Hamilton)
And finally I have to address the elephant in the room. Our performance of Evita was plagued with offkey singing by Shereen Pimentel that was audibly painful. While Pimentel showed quite a bit of vocal prowess throughout the challenging songs, she was unable to reach some of the high notes, which unfortunately ruined the show for me. I have to assume it was an off night for Pimentel because she has been the lead in this performance since its offset and has other notable credentials to her name. Sadly, the hall was noticeably emptier leading into the second half of the performance. 
Engaging/ Fun: 6/10 (What's a 10? Six)
Ok, so this review has been a bit of a downer. Were there any redeeming qualities? 
In comparison to the movie, the theater version had a whimsical musical theater feel to it. The large ensemble lent itself to large dance pieces reminiscent of those produced in the 1960s (My Fair Lady, West Side Story). Particularly, a pair of tango dancers imbued scenes with romance  and emotion. 
I also found the sets to be vibrant and eye-catching (Scenic Design by Jason Sherwood and Lighting Design by Bradley King). The use of silhouettes acted out by the performers within the arches of the Casa Rosada was visually stunning when used throughout. And it was clear that a lot of artistry and time went into creating the flower filled climatic scene when Pimentel sang "Don't Cry for Me Argentina." It was a backdrop worthy of the song. 
Final Grade: C
Between my lack of enthusiasm for the original material and the technical challenges, this may be one of my lowest grades to date.
Evita plays at the Shakespeare Theatre Company (STC) through October 15. Contact the STC Box Office at 202-547-1122 or visit https://www.shakespearetheatre.org/events/evita-23-24/ for more information. 
Running Time: 2 hours with a 15 minute intermission