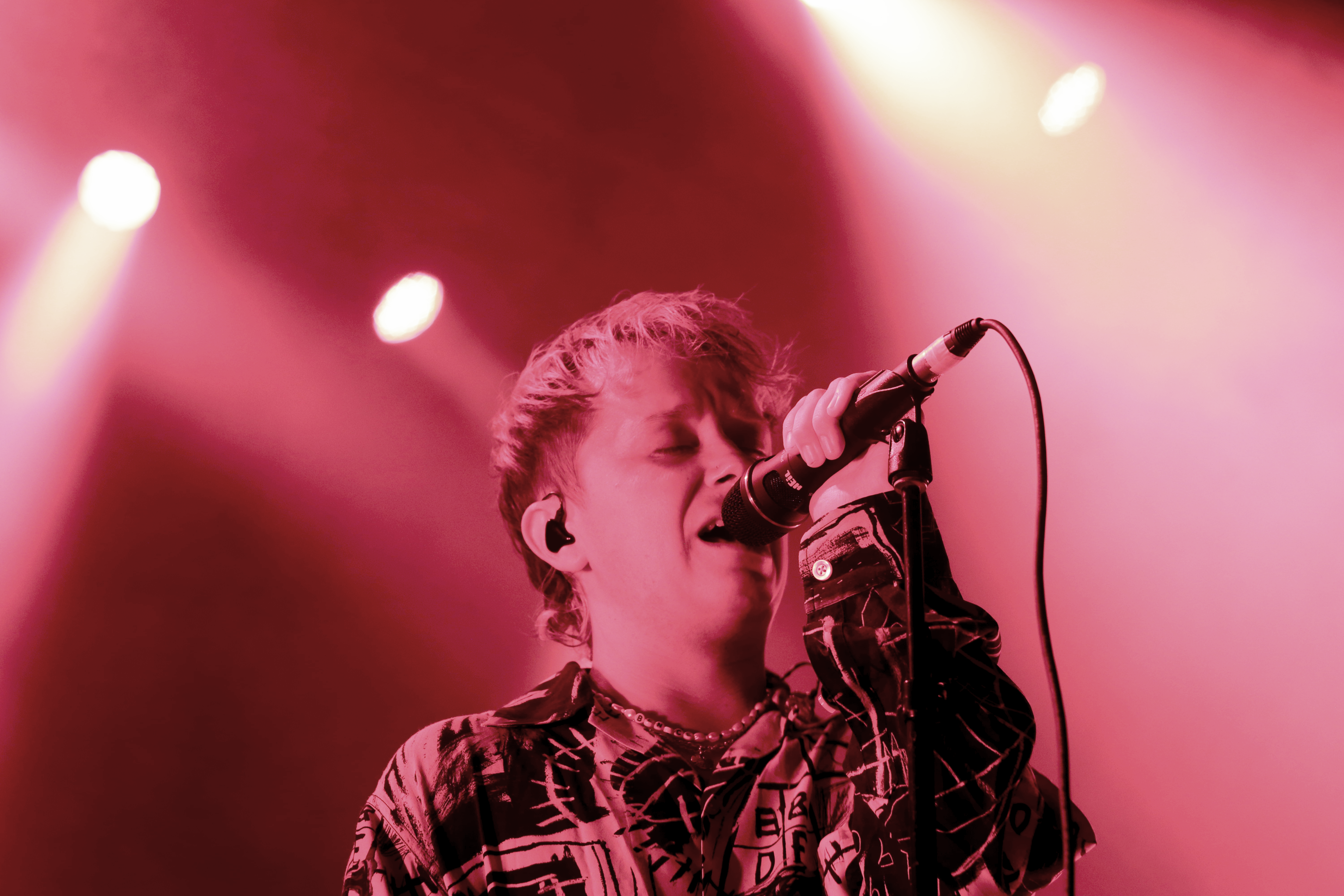 British alternative band Nothing But Thieves kicked off their tour in Silver Spring on Tuesday with a sold-out show at The Fillmore. Originally from Essex, the quintet rose to fame in the mid 2010s with the release of their debut self-titled album, which featured the hit "Trip Switch". The band's sound blends alt-rock tunes with incredibly strong vocals, with the end results bearing similarity to fellow British groups Muse and Radiohead. Opening on this leg of tour is another British rock group Kid Kapichi, whose music deals with social issues and current events. The rock group put out their debut album in 2021, titled This Time Next Year. This will be Kid Kapichi's first tour in North America.
Nothing But Thieves are on tour promoting their new album Dead Club City, which they released this past June. Their first album in three years, Dead Club City received instant critical acclaim, and is the band's first album to take the top spot on the UK charts. The Welcome to the DCC Tour is the band's first American tour in nearly five years. The sold-out tour opener was completely packed full of fans who had eagerly awaited the group's return to the United States. Fans started lining up outside the venue at noon, with one fan sharing that frontman Conor Mason briefly greeted fans in the queue.
Playing an impressive setlist of nearly twenty songs, Nothing But Thieves kicked off the show with the first track off Dead Club City, "Welcome to the DCC". Following with more songs off the new record as well as a few older tracks, the Silver Spring crowd was fortunate to experience two live debuts of the group's songs, "Do You Love Me Yet?" and "Pop The Balloon". Between songs, the band thanked the crowd profusely and detailed their experiences from spending time in the DC area. At one point, Mason revealed his favorite part of DC was seeing "the big chair!", referring to the Lincoln Memorial. The group's crowd work came effortlessly, giving the highly anticipated show an intimate feel.
Nothing But Thieves' Welcome to the DC World Tour will span several months and two continents. Their next show will be in Philadelphia tonight, September 15, followed by a show in New York this weekend. In October, they'll go across the pond for a series of sold-out shows in the UK, followed by several shows throughout the rest of Europe. Kid Kapichi will remain on tour with the band for the remainder of the American tour dates.
Final Grade: A