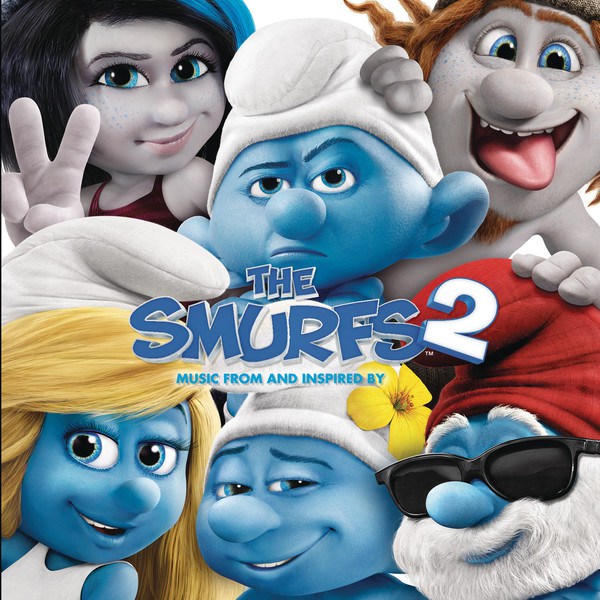 The original blue man group has returned for an encore in "Smurfs 2." This time, the story revolves around Smurfette, voiced by singer Katy Perry. However, the soundtrack is led by pop princess Britney Spears, with her new and catchy hit "Ooh La La" and veteran entertainers Right Said Fred with their remix of their hit "I'm Too Sexy" aptly renamed "I'm Too Smurfy." The bubblegum pop sounds of "Ooh La La," Becky G./Austin Mahone's "Magik 2.0," and newcomers G.R.L.'s "Vacation" set the playful tone of the film, preparing the audience for the adventure of a lifetime.
Sophia Black's "Everything Breaks" and Cady Groves' "Forget You" perfectly capture the emotion Smurfette experiences during her separation from the Smurfs and her implied rejection from the village. Nelly Furtado's "High Life," OwlCity's "Live it Up," and accordionist Buckwheat Zydeco's rendition of Little Richard's "Tutti Frutti" perfectly fit the personalities of the Naughties, Vexy and Hackus.  Buckwheat Zydeco's "Tutti Frutti" has a wild, out of control rhythm, which completely holds true to their feral nature. Kiana Brown's "Hey Chica" has a "girl power" theme, appealing to the young women in the audience. Of course, this review doesn't end without a little culture reference. Right Said Fred's song "I'm Too Smurfy" serves as comic relief for fans of their hit song "I'm Too Sexy". The fun, feel-good song is perfect for all audiences and will surely prove to be a hit with the younger crowd, and perhaps, with the 30 and up crowd.
This soundtrack is not only perfect for the theme of the movie, but appropriate for all ears. Parents will love the fact that they can play each song in the car with their little ones, and teens will love the fact that their favorite music makers appear on the album. Not to mention hardcore 90's fans will absolutely love Right Said Fred's remake of the classic "I'm Too Sexy".
Final Grade: A+