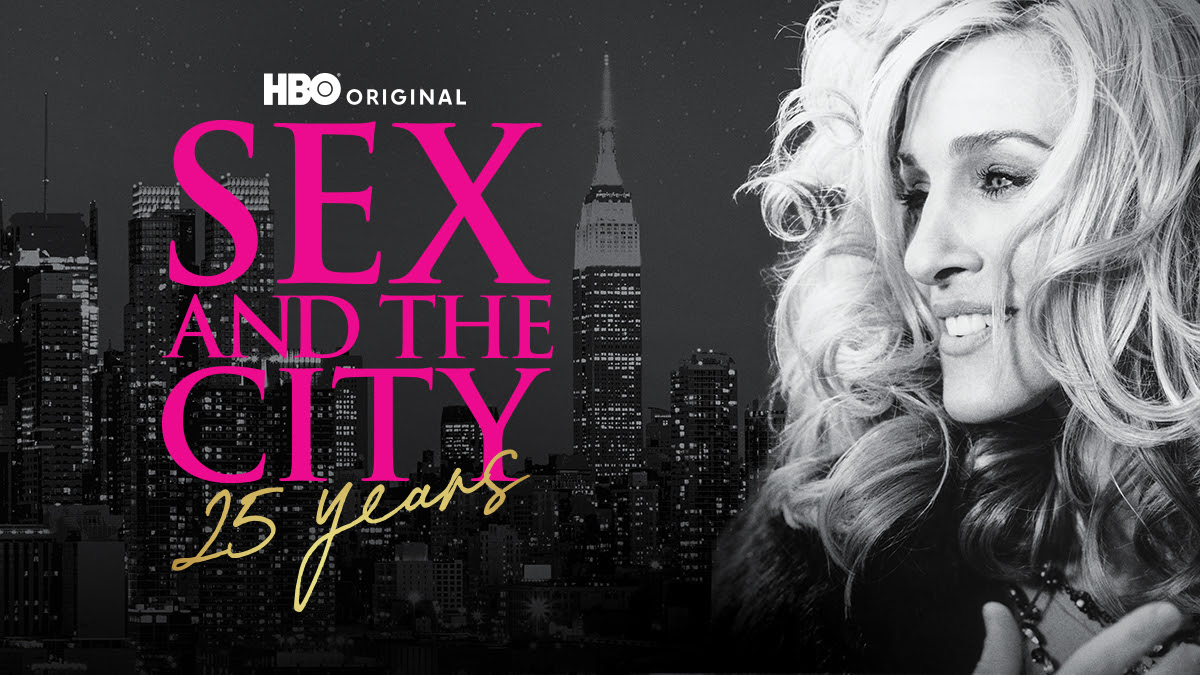 Max has announced the upcoming launch of "And Just Like That…It's Been 25 Years, A Sex and the City Experience," a four-day celebration of the iconic franchise's 25th anniversary and the highly-anticipated season two premiere of Max Original "And Just Like That…, set to take place at 477 Broadway in New York City from Thursday, June 8 to Sunday, June 11. This limited-time experience is designed to fully immerse fans in the world of the HBO series "Sex And The City," offering a unique opportunity to relive their favorite moments from the beloved show. Admission to the celebration is free to the public on a first-come, first-served basis. Fans can reserve their spots now at http://satc25experience.com.

"We are thrilled to welcome fans into the vibrant and iconic world of Carrie, Miranda, Charlotte, and Samantha, to celebrate 25 years of love and friendship with the ultimate Sex and the City fan experience in New York City and across the world," said Pia Barlow, Executive Vice President, Originals Marketing at Max. "This experience will offer an unforgettable journey through the show's most memorable moments, as well as exclusive glimpses into the exciting future of the franchise. We can't wait to share this special occasion with our passionate and devoted audience."

And Just Like That… It's Been 25 Years, A Sex and the City Experience is the ultimate celebration of TV's most fabulous franchise, providing guests an immersive journey through the world of "Sex And The City." Attendees will be guided through memorable moments and scenes, including the recreation of Carrie's Brownstone stoop and apartment, with the opportunity to take a photo in front of her infamous laptop, gazing out the window as they "couldn't help but wonder…" As guests continue their journey, they will step into Carrie's Closet, where they will enter a dream-like experience highlighting the best fashion from across the history of the franchise. This unforgettable space will allow fans to see, feel, and hear the costumes of the series in an entirely new way.

As fans exit Carrie's Closet, they can explore a range of "Sex And The City" and "And Just Like That…"touchpoints, including classic outfits, bags, and heels curated by costume designers Molly Rogers and Danny Santiago, an Interactive Post-it® wall, a gift shop with an exclusive line of SATC25 merch, and a Cosmopolitan Bar sponsored by Ketel One Vodka. The bar will offer the iconic classic, as well as a non-alcoholic option, and there will be plenty of social media-worthy photo opportunities throughout the space.

Additionally, to celebrate the special milestone of "Sex And The City," Max is launching an in-app campaign in the U.S. that will also be available on HBO Max internationally. Fans, both new and old, can enjoy a custom collection page featuring their favorite episodes and in-app extras. Pop-up events will also take place in several countries, including the UK, the Philippines, Mexico, Brazil, Colombia, Argentina, and Australia. These events promise to offer exciting experiences for fans to come together and celebrate the beloved show.

Location:
477 Broadway, New York, NY 10013

Activation Hours (4-day event)
Thursday, June 8th:
Press Preview: 9:30 AM-11:00 AM EST
General Admission: 10:30 AM – 2:00 PM EST, open to the public
Friday, June 9th: 9:30AM – 6:30 PM EST, open to the public
Saturday, June 10th: 9:30 AM – 6:30 PM EST, open to the public
Sunday, June 11th: 9:30 AM – 6:30 PM EST, open to the public
For more information and to reserve tickets, visit http://satc25experience.com. Follow us to stay up-to-date on all things Sex And The City and And Just Like That… via social at @HBO and @StreamOnMax using the hashtag #SATC25.

The And Just Like That… It's Been 25 Years, A Sex and the City Experience would like to thank partners Ketel One Vodka, LG, Post-it®, Garde Robe by UOVO, Magnolia Bakery and Dearest Rachel.

Season two of AND JUST LIKE THAT… from executive producer Michael Patrick King, alongside stars and executive producers Sarah Jessica Parker, Cynthia Nixon, and Kristin Davis, will debut on June 22 on Max.