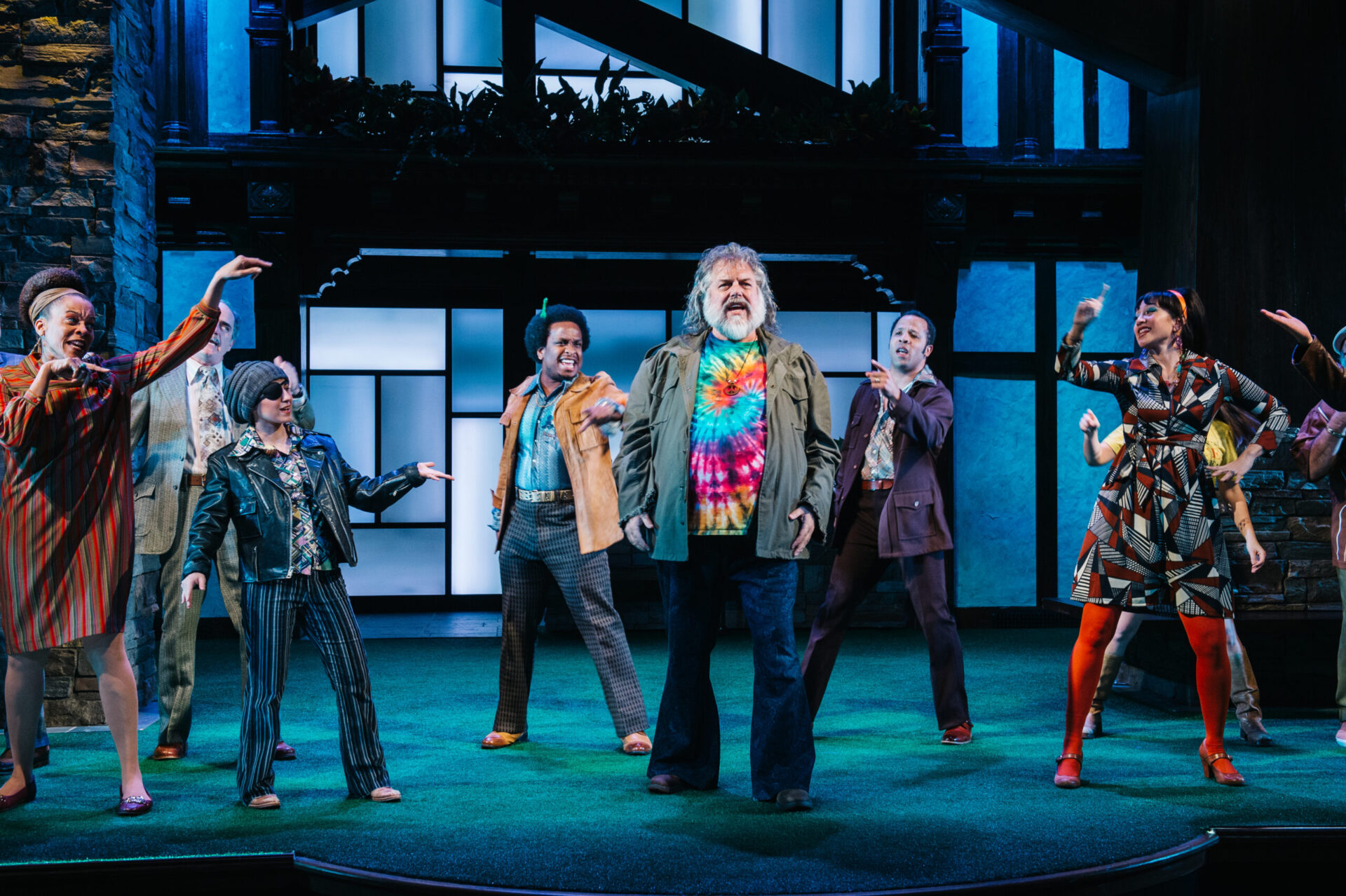 The Merry Wives of Windsor chronicles the misadventures of Sir John Falstaff as he tries to woo the very wealthy, and very married, Ladies Page (Regina Aquino) and Ford (Ami Brabson). The Ladies, aware that they are both being courted by the bumbling Falstaff, hatch a scheme to humble Falstaff that plays out in increasingly embarrassing incidents. 
It's rumored that Queen Elizabeth I loved Falstaff's character so much from Shakespeare's Henry IV plays, that she requested a play about Falstaff in love. (Folger Resident Dramaturg, Michelle Osherow, persuasively argues that this is a story about Falstaff in love… with getting his hands on other people's money.)
Director Aaron Posner transposes this adaptation into the 1970s, which add a groovy levity to the costuming and soundtrack. This millennial didn't get all the 70s references, but the inclusion of hits like Immigrant Song were an easy laugh for the audience.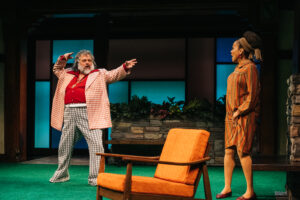 After being introduced to Sir John Falstaff in 1 Henry IV earlier this season, I was disappointed in Falstaff's lack of gravitas (blame Shakespeare, not actor Brian Mani). Over the course of Shakespeare's histories, Falstaff plays an integral role as a foil to Henry V's character development, yet this Falstaff's sole purpose is to be the butt of all jokes. The Merry Wives of Windsor revisits a few other characters from Shakespeare's earlier works, like Mistress Quickly (performed fantastically by Kate Eastwood Norris who played her in I Henry IV as well), yet the story doesn't do any justice to their rich backstories previously developed. 
Similarly, many of the supporting characters exist for cheap laughs. The very French Dr. Caius (Cody Nickell) and the pious, Welsh Sir Hugh Evans (Todd Scofield) become caricatures of their identities, with their flamboyant accents and over the top reactions. 
While acted and presented well, The Merry Wives of Windsor leave much to be desired as far as plot and character development goes, and for that reason, this show gets an A-. 
As a note, this will be the final production in the current Folger Theatre before the entire building undergoes a massive renovation over the next couple of years. Not to worry, Folger is taking to the road around the DMV for their 2020/2021 season, including a collaborative production of a Midsummer Night's Dream at the National Building Museum this summer. 
The Merry Wives of Windsor will be performed at the Folger Theatre through March 1, 2020. Tickets are $42-$85 and can be purchased at https://www.folger.edu/folger-theatre or by calling the Box Office at 202-544-7077. 
Final Grade: A-