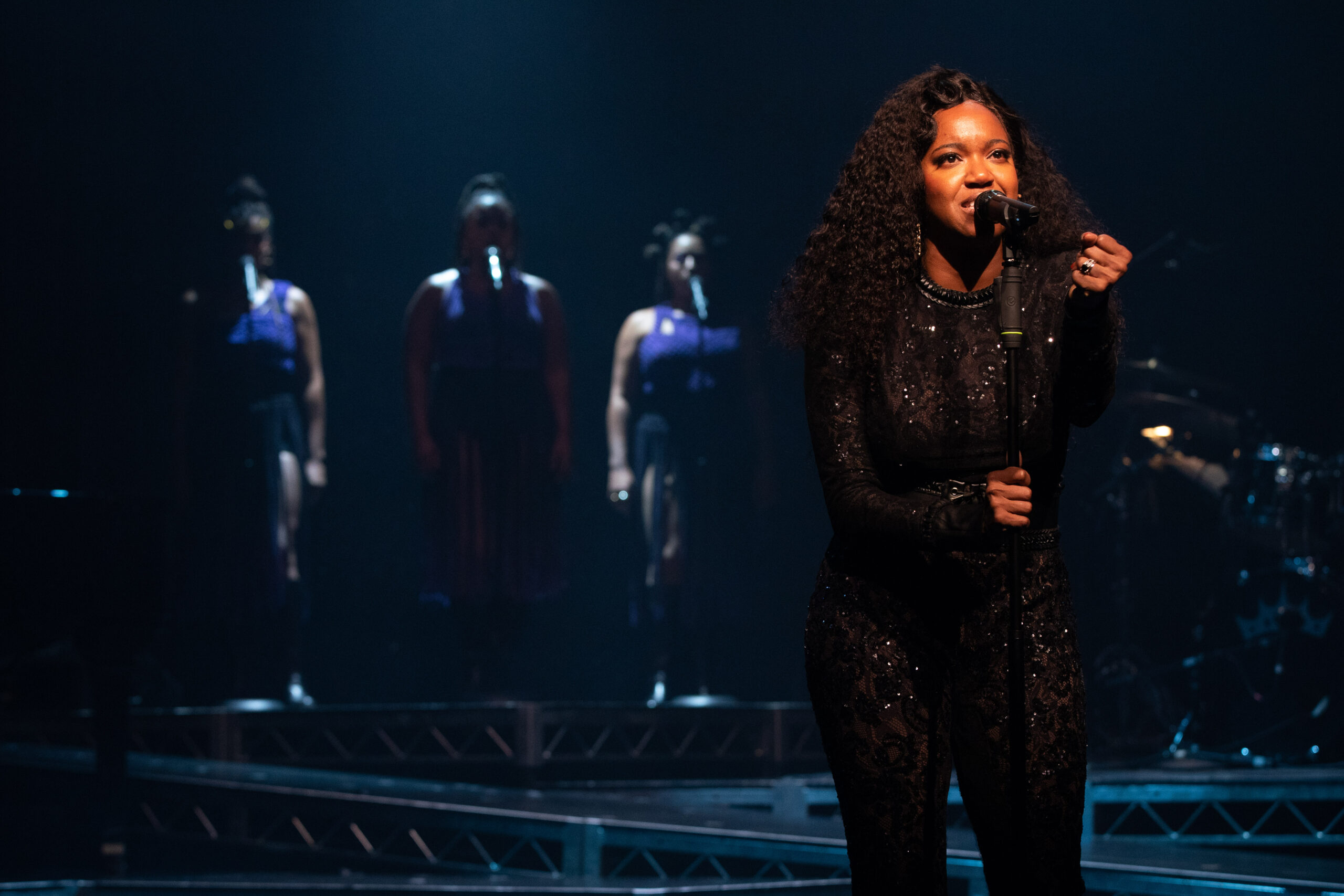 Macbeth in Stride is like watching a college essay on Shakespeare come to life. 
The story is the retelling of Shakespeare's Macbeth centered around, and told from the perspective of, Lady Macbeth. Creator and star, Whitney White, casts Lady Macbeth as a black woman on her quest for ambition, power, and love. 
Yet Lady Macbeth is a Shakespearean woman after all, and as such is relegated into the usual descent  into madness and eventual death (likely offscreen and a single line). 
Timeliness 9/10 (What's a 10? STC's Merchant of Venice)
Everyone speaks about the timelessness of Shakespeare's plays, yet I couldn't disagree more. What I see are outdated perspectives on gender, class, religion, all wrapped up in the guise of history or comedy. And so it was very poignant to see this critique of Shakespeare front and center. 
As White notes, Shakespeare's women never get any power or victory in his tales (unless you count finding marriage, and Lady Macbeth is a tragedy in her own right, like Ophelia from Hamlet, Cordelia from King Lear, and many others. 
Originality 7/10 (What's a 10? Hadestown)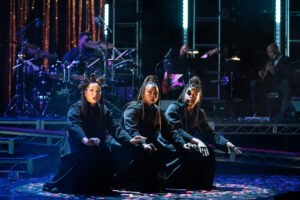 Macbeth in Stride is set as a rock opera. White portrays Lady Macbeth in R&B and blues, and she has the musical prowess to deliver. Macbeth, played by Charlie Thurston, has an angsty rocker vibe (with an aggressive accordion). The witches are played by Stacey Sargeant, Ximone Rose, and Chelsea Lee Williams. 
The premise felt a lot like the musical, Six, which similarly elevated the stories of women in a story that's predominately told from the male perspective. 
Technical Execution 7/10 (What's a 10? Hamilton)
While all the performers were individually talented musicians, I wish there had been greater harmonization, or harmony, between the voices. In some ways, I felt like I was watching a bunch of disparate songs tied together by the story of Macbeth. 
Fun/ Engaging 7/10 (What's a 10? Six) 
The culminating moments of the show were the most powerful of the night. The performance effectively becomes a one woman show as White's Lady Macbeth starts seeing vestiges of blood on her hands. I was enthralled at White's delivery with such emotion and command of the entirety of Klein Hall. 
I'm also a big fan of the short performances with no intermission. It definitely makes going to the theater much more accessible for busy individuals or those who want an easier entree into something new. 
I applaud the Shakespeare Theatre Company (STC) for putting on this introspective production into Macbeth, especially when the headlining performance in this year's theater season will be Macbeth. I feel that it shows STC's Artistic Director, Simon Godwin, is thinking about how to make Shakespeare relevant for the next generation.
Final Grade: B
Macbeth in Stride plays at the Shakespeare Theatre Company (STC) through October 29. Contact the STC Box Office at 202-547-1122 or visit https://www.shakespearetheatre.org/events/macbeth-in-stride-23-24/ for more information. 
Running time: 90 minutes, no intermission