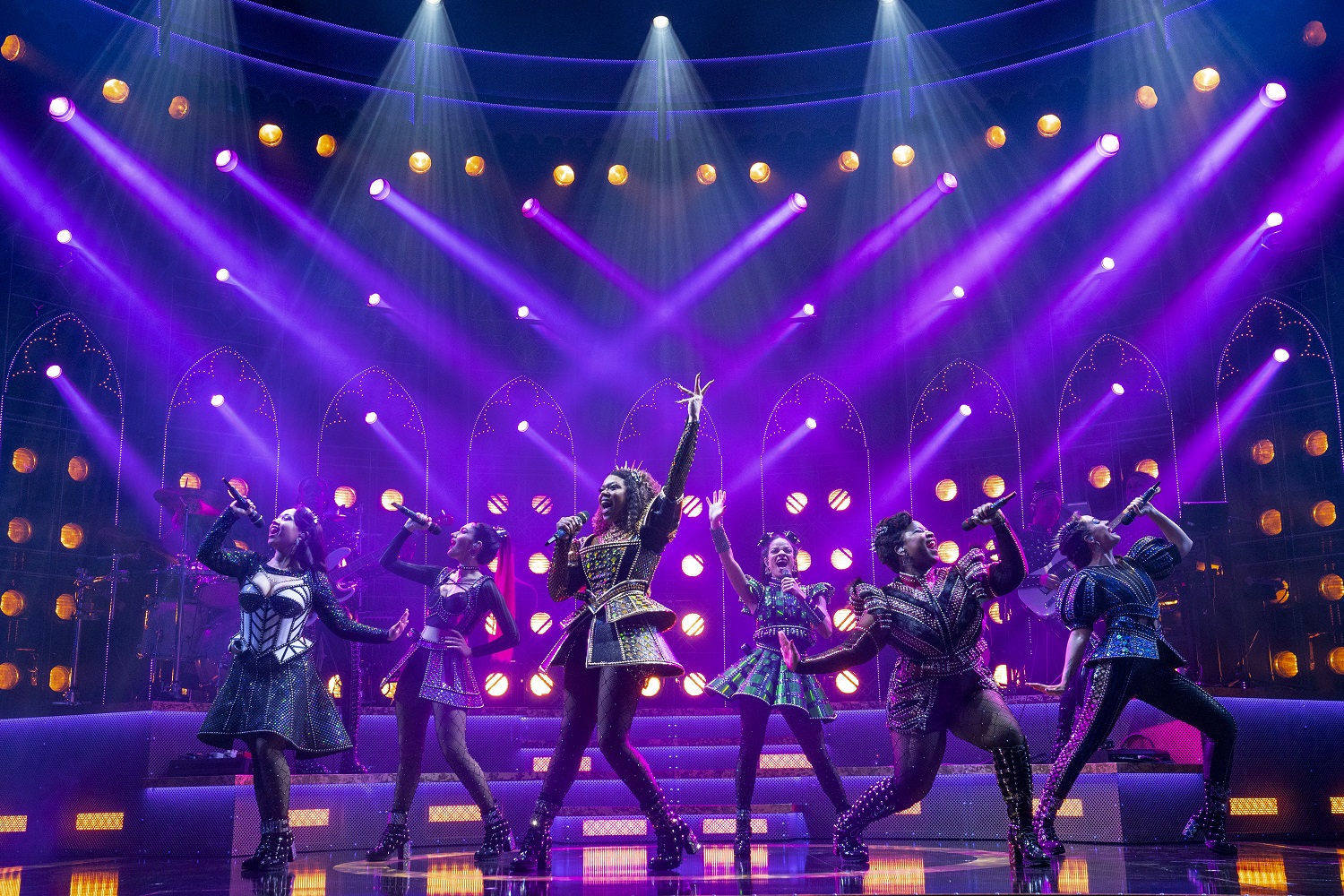 Divorced. Beheaded. Died. Divorced. Beheaded. Survived. 
A seemingly mundane bit of English history is turned into a musical sensation about six women who were just trying to survive (with limited success) in a society not designed for them. Written by Toby Marlow and Lucy Moss for the Edinburgh Fringe Festival in 2017, there's a reason Six has achieved such wide popularity in a short amount of time. 
Six is about the six (ex-) wives of King Henry VIII of England. Set as a pop concert, the Queens compete for the title of lead singer based on who had the worst experience with the King. Ultimately, the women reclaim their stories after realizing that they are more than their trauma and abuse. In this "histo-remix," we question if Henry VIII would have been as famous without the women in his life. 
Each of the Queens is inspired by a different Queen of Pop: Catherine of Aragon belts like Queen Bey, Anne Boleyn jams like Avril Lavigne, and Catherine Howard is toxic like Britney. And if you think those are difficult voices to match, the casting for this touring production is PHENOMENAL. From the opening bars, these six women are perfectly harmonized, and their solos showcase their powerhouse musical chops. Special props for casting a racially diverse all-women cast and all-women band, "the Ladies in Waiting."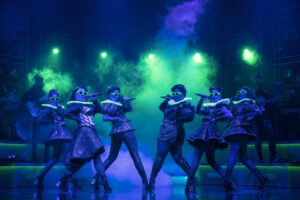 In many ways, Six is tailor made for millennials. The show is dripping with pop culture references from the musical queens that inspire the historic ones to swiping right on Anna of Cleeves (spoiler, she didn't look like her profile picture). Historical references are cleverly interwoven into the lyrics ("Let's Get in ReFormation") and get belly laughs no matter how much of 10th grade European History you remember.
I cannot think of a single fault I found with this performance. It was perfectly executed, hilarious, and a great way to spend a summer evening. No previous knowledge of history is needed to enjoy. If you go, take me with you so that I can experience the magic again! 
Final Grade: A
Experience Six live through September 4, 2022 at the National Theatre in Washington, DC. Get tickets here.
Running Time: 80 mins without an intermission