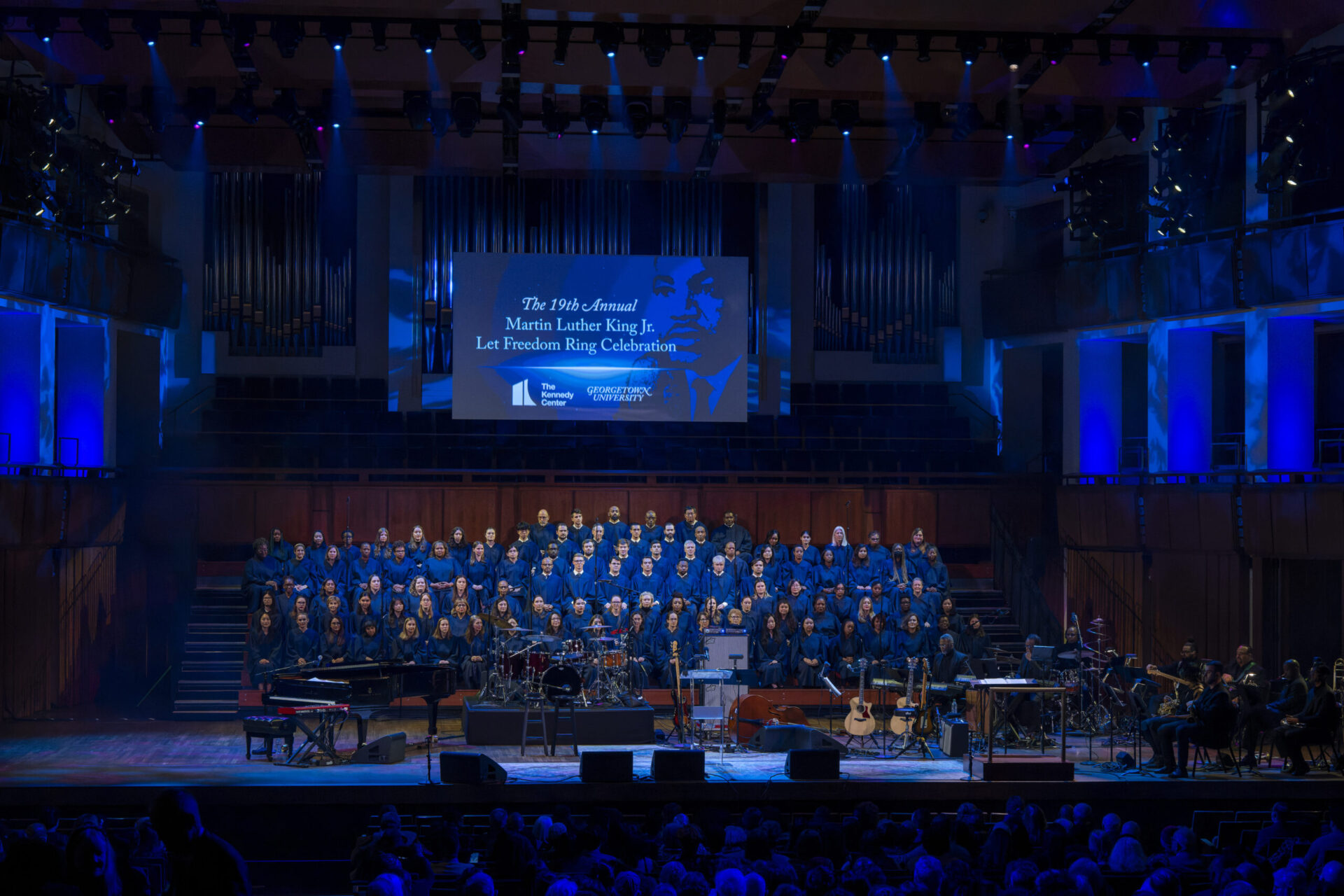 For one day every year, communities across the country dedicate time to honor the life of Dr. Martin Luther King, Jr. and the legacy that he continues to inspire. This year I was fortunate enough to be in the Washington, DC area and was able to attend a fantastic performance by the Let Freedom Ring Choir and Band. This choir, filled with Georgetown University students and local talent, led a packed concert hall at the Kennedy Center along an emotional journey that evoked the goals of the past and the questions that we as a society continue to grapple with today leaving attendees with a sense of purpose and inspiration.
For twenty years, Nolan Williams Jr. has led the Let Freedom Ring Choir in developing original works and using art to capture the life experiences, the hopes, and the dreams. This year's concert opened with the premiere of the new work "We're Marching on!" which drew inspiration from a 1965 speech by Dr. Martin Luther King, Jr. and filled the concert hall with emotion. University student poets Cameren Evans, Isaiah Hodges, and Lucy Lawlor delivered their performance with a fervor that had a lasting impact with the crowd. The lyrics for this original work and the social justice themed ballad "We are the Ones to Heal Our Land" are available on the Neworks Productions website https://neworksproductions.com/concerts.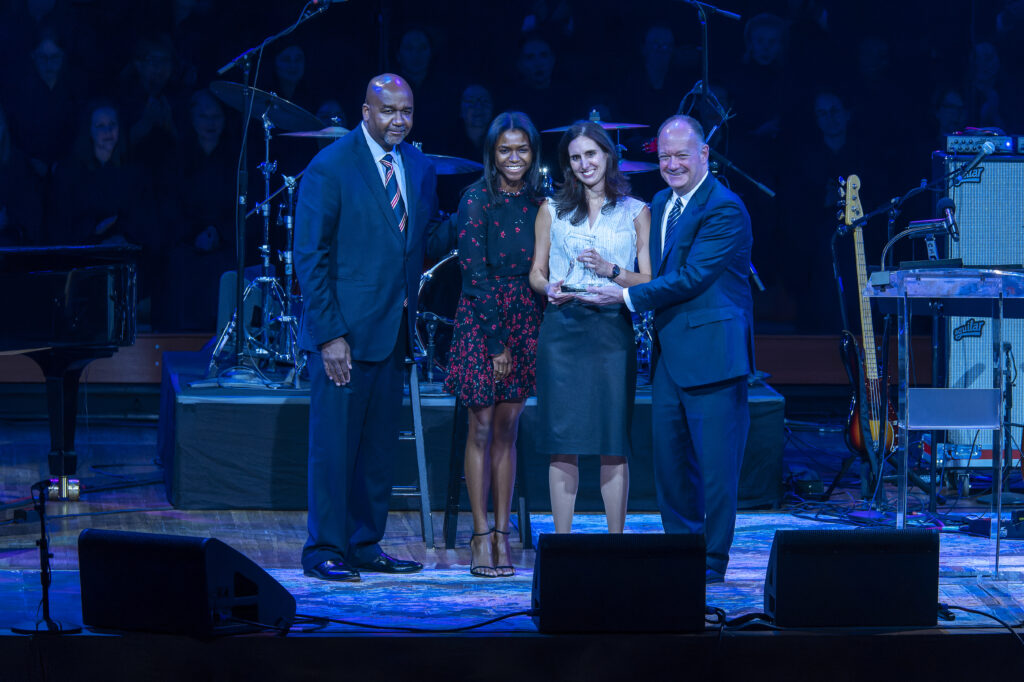 Early in the evening, the annual John Thompson Jr. Legacy of a Dream Award was given by Georgetown University to Paula Fitzgerald for her work with the local organization Ayuda. Since 1973 Ayuda has served more than 150,000 low-income immigrants by providing legal, social, and language services to low-income immigrants in the Washington DC, Virginia, and Maryland neighborhoods. Ayuda connects expert and dedicated professionals to help navigate the immigration and justice systems. Since April 2022 the organization has helped coordinate the humanitarian response to migrants arriving in Washington, DC by bus including case management and intake support, interpretation, as well as the provision of food, clothing, hygiene kits, prepaid cell phones, medical supplies, and paid shelter. For more information about Ayuda and the specific services they offer, check out their website https://ayuda.com/.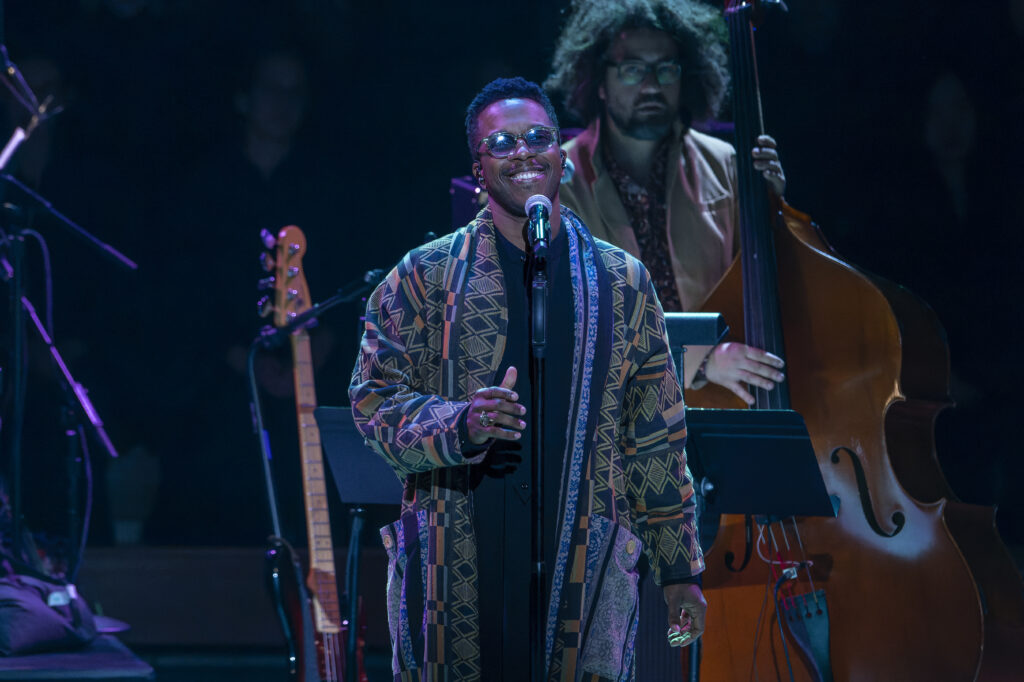 The featured performer for this year's Let Freedom Ring! Concert was Tony and Grammy award winner Leslie Odom Jr. where he showcased his versatility to a packed concert hall. Most well-known for his performance as Aaron Burr in the musical "Hamilton", he treated the audience to performances of "Dear Theodosia" from Hamilton and "Speak Now" from "One Night in Miami". During his performance, Leslie made space for members of the band and choir to have their time in the spotlight. The evening closed out with a tribute to the American icons of social change who were tragically assassinated with an emotional rendition of Dick Holler's 1968 classic "Abraham, Martin and John."
FINAL GRADE: A
Photos taken by Art Pittman/Georgetown Univ.