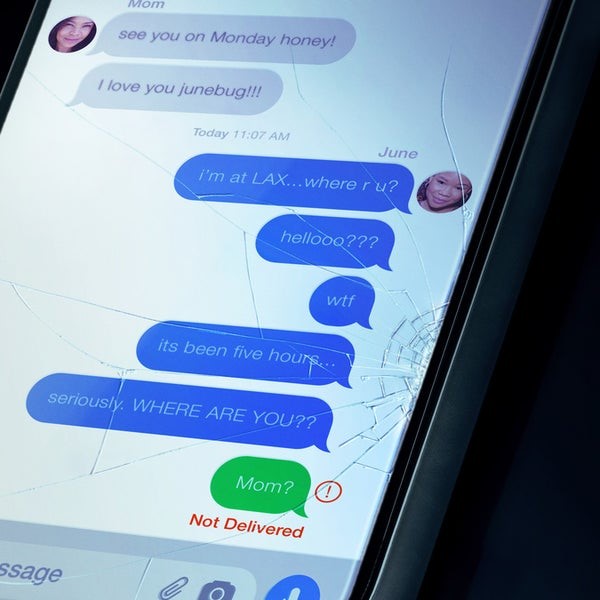 Movie Review by Jeremy A. Stubbs
Missing is a 2023 social mystery thriller film directed by Nicholas D. Johnson and Will Merrick. The film follows June Allen (Storm Reid) as she tracks down her mother, Grace Reid (Nia Long), who has gone missing after a planned getaway with her boyfriend, Kevin Lin (Ken Leung).
The majority of the film is scene from the view of June's computer screen. With an abundance of videos and texts filling the screen, the film still manages to have some sense of authenticity.  Storm Reid is very believable as June. Her expressions and tone perfectly convey the anxiety that her character is feeling. Amidst the film's heavy subject matter, there is also a sense of humor.  The film garnered some laughs in my theater viewing with its depictions of the everyday struggles that we as people deal with while using technology, such as forgetting one's password or being surprised by having someone's personal data pop up.
It is this authenticity that helps keep the film grounded and keeps us on the edge of our seats during the more thrilling moments. June's relationship with her mother is another driving force in this film. Through text messages, pictures, and videos, we see glimpses of their life before the incident.  We learn of some events that occurred during June's childhood that have had an influence on the way that June and Grace truly value and admire one another. The absence of June's father puts extra weight on June's urgent need to find her missing mother.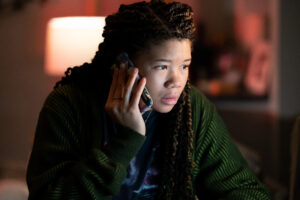 The plot thickens as we delve deeper into the case. June utilizes the assistance of everyone who has any potential degree of involvement, including her best friend, agents who work in technology, government officials, and journalists. The film takes many twists and turns and goes to many dark places. The range of emotions evoked from this film is one of its strengths. If there were any flaws, they would mostly lie in the film's final act.
A questionable decision is made involving our main character. One line of dialogue even quite literally asks the question. One could infer that it is for character motivation, but on the surface, this will be the act that will have most audiences screaming, "Don't do it!" During the final act, the film maintains its authentic sense of thrill, even if the climax feels like a cliche crowd pleaser, a common occurrence in the 21st century horror/thriller genre. In the end, however, the film redeems itself with one clever last-minute decision.
Overall, I thought that Missing was an engaging film from start to finish.  The film has been described as a sort of sequel to the 2018 film Searching, which suggests that a new sub-genre of technologically driven mystery thrillers is on the rise, and this film is a solid entry. I would recommend it to anyone who enjoys fast-paced seat grippers or films about the power of social media and technology.  It will also resonate with anyone who has someone in their family with whom they share a unique and loving familial relationship.
FINAL GRADE: B