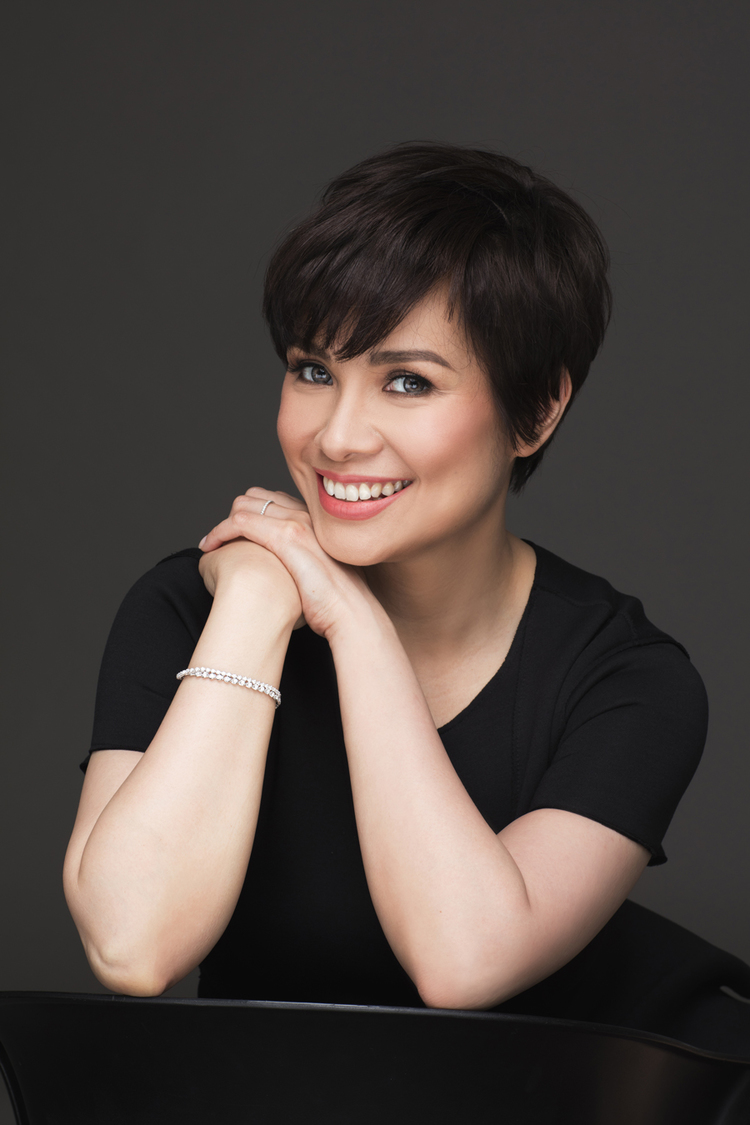 (Cover Photo by Raymund Isaac)
On today's edition of THE INTERVUE, the sounds of the Great White Way are back next Friday, June 16th for one night only as Signature Theater & Wolf Trap presents the 3rd Annual Broadway in the Park. Experience a night of stellar show tunes and memorable performances under the stars this summer at Wolf Trap. Our guest today is one of the two amazing actresses who has made her mark in the world of entertainment!
She has starred in "Miss Saigon" & "Les Misérables" on Broadway. For all the Disney fans, she provided the singing voice for both Jasmine in "Aladdin" and Fa Mulan in "Mulan". Later this summer, she is heading back to the Great White Way in the musical "Here Lies Love". Let's welcome back one of our favorite guests, Lea Salonga!
Welcome back to THE INTERVUE, Lea! I want to know since this is the third outing of Broadway in the Park, how does it feel to be part of this year's festivities?
Oh, it's wonderful. I'm quite looking forward to arriving in DC and getting to know the orchestra and working with Megan and getting ready to perform in front of those lovely people that will be coming.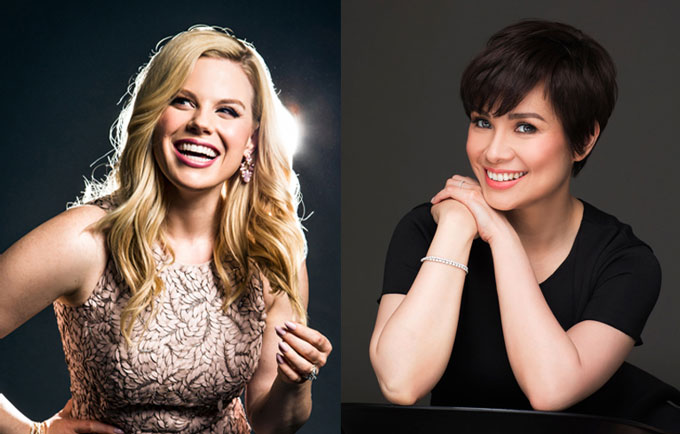 Absolutely. Is this your first time working with fellow Broadway star, Megan Hilty?
No, we had done a Hollywood Bowl production of Annie in Los Angeles. And I was playing Grace Farrell. She was playing Lily St. Regis. And I remember her being so funny. And her partner, Roger Bart, was laughing during rehearsals, it was so fantastic. And they were both so incredible together. So, this will be our second time to get to work together on one thing.
That is amazing, especially since you know Roger is now going to be Dr. Emmett Brown in "Back to the Future" on Broadway in a few weeks. So I cannot wait to see him. Well, since this is a third go round for Broadway in the Park series, what can audiences look forward to this year in 2023?
It's just going to be a couple of folks singing some really great songs and with a really great band, and it's just going to be a fun night.
Absolutely it will be. You're heading back to Broadway in a few weeks for "Here Lies Love", which is coming to the Broadway Theatre in NYC. Talk about the role of Aurora Aquino and what interests you in playing her?
I was shopping at Ulta Beauty and I got a phone call from one of the producers Clint Ramos with whom I previously worked on Once on This Island, he was the costume designer, and I was one of the actors. So he called and asked if I would be interested in doing a little guest appearance for "Here Lies Love". The show which was around all the other shows that had is all written over already scheduled on my calendar. So, we were able to meet this workout. And then he asked me if I wanted to be also wanted to use the game and I said sure. Okay. And so, a deal was hammered out between my management and the general partnership. And, and now I've been working on the show in little ways that I do.
As for Aurora Aquino, the mother of the boy who was assassinated, and so I get to sing the song that she just kind of expresses her feelings as she says Advice to her son and what her son has been able to do for his people, for the Filipino people. So, I started to research but not in a stalking document sort of way, I received a text message from a friend who happens to be our son in law. So, he said, "Congratulations, I heard you're going to be playing my mother-in-law on Broadway." And so that kind of opened the door for me to ask about her. And he then told me about what she would like during BCAAs, when, I was killed. And, you know, he said that she was a woman of, you know, that she would be described as angelic and that she maintained her composure and lucidity as the de facto head of the family until his wife arrived from the United States, where they had been exiled.
And so she was making very important decisions regarding the funeral regarding a lot of the circumstances that were surrounding him and how his body was going to be prepared that type of thing. And what his death had signaled and signified for the Filipino people after that. So, yeah, it's quite the role. Not the first time I get to play a mom on Broadway, not in that theater. So, you know, this has a greater historical significance, because it's about my country, and about my people.
And it's got some history with historical significance, especially when I've read that this is the first time on Broadway, it's going to be an all-Filipino cast. And that's groundbreaking.
Yeah, it's incredible. When I got the news, because when I first joined the company, not all the roles have been cast yet. So, there were still a few holes here and there, in certain conditions that needed to be made, and then when the final person was, and then I got this. And then I asked Clint, "Are we at 100%, Filipino? And he said, "Yes. Wow. It's a full Filipino cast."
And I was like, "Oh, my God, thank you. This is happening. And I couldn't believe it." I guess it'd be a part of the moment as it's happening, it's not like I'm watching it from a distance. I'm in the show. I was making me feel incredibly proud to be part of this. It's gonna be I wasn't the first day I was at the park myself as a frontman. And just started to lose my mind. What was happening?
So glad to hear it. I saw your Instagram recently that when you return to your Broadway home, you had something waiting for you in your dress room that was a homecoming present. And I want you to share the audience what you discovered in your dressing room when you came back to the Broadway Theater.
And then in the midst of that, the head props guy reached out to me, "I have to show you something". So he ushered me to my dressing room, which is the same dressing room that I had when I was at the bar. And there on the dressing room table was priceless. The sign For the tickets for the original run of "Miss Saigon." And many of the comments underneath that Instagram posts were like, "Oh my God, that's beautiful." But oh my god was pricing you have for the prime ticket prices like $85 for the rear mezz and for parts of the orchestra. You can't even get rear man for that price anymore. It's just makes you laugh too!
Absolutely. Oh, yeah, times have definitely changed since we saw "Miss Saigon" at that price. About a month ago, you receive a great honor from the Gold House, the Gold Legend Honor for my time of "indelible contribution to the success and representation of Pacific Asian community". How does it feel to earn that honor recently?
My mind was kind of blown. Of course, the first reaction was "Wow, am I that old?" And also like, "Oh, my gosh, this what I have done," and being able to look back on the career and getting an award like that, and getting up on stage and receiving it, who are in front of people who are considered icon, the movers and shakers for the Asian American Pacific Islander community. I mean, the cast of "The Joy Luck Club" was there. The people who established Panda Express, an Asian couple in California, and then there's all these folks who were being congratulated and awarded for their contributions to the community. And then, the realization of, there's still a lot of work that we all as a community have to do, as far as pushing for even more representation and even more of our stories being told and making sure that any entrepreneur of you know from our community is getting support, and is being taken care of, and being given all the tools that they require in order to make their dreams come true. Because being in the United States is not easy, as a person of color. So as a community, let's all come together and make it a little easier for the ones that come after us than it was for us.
Tickets for Broadway In The Park are on sale now. Tickets may be purchased online at wolftrap.org or in person at the Filene Center Box Office, 1551 Trap Road, Vienna, VA. Box office hours are Monday through Saturday, 12PM to 4PM.
Also, for tickets to see Lea in Here Lies Love, go to HereLiesLoveBroadway.com
Follow Lea on