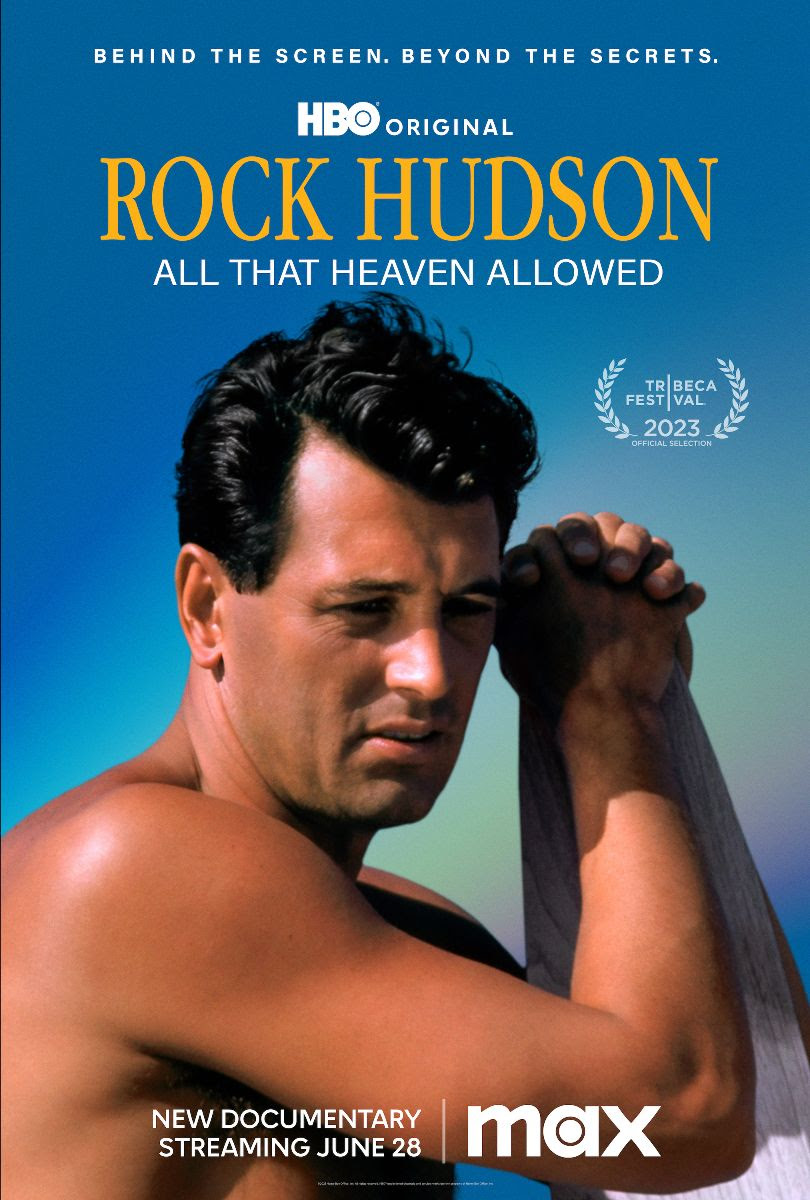 HBO Original documentary film ROCK HUDSON: ALL THAT HEAVEN ALLOWED, directed by Stephen Kijak ("Stones in Exile", "Sid & Judy," Max Original "Equal"), debuts TUESDAY, JUNE 28 (9:00 – 10:44p.m. ET/PT) on HBO and will be available to stream on Max. The film will coincide with LGBTQ Pride Month and have its world premiere at the 2023 Tribeca Film Festival.

ROCK HUDSON: ALL THAT HEAVEN ALLOWED is an intimate portrait of actor Rock Hudson, one of Hollywood's most celebrated leading men of the 1950's and '60's and an icon of Hollywood's Golden Age, whose diagnosis and eventual death from AIDS in 1985 shocked the world, subsequently shifting the way the public perceived the AIDS pandemic. Born Roy Fitzgerald and renamed "Rock Hudson" by his agent, with his 6'5" frame, strong physique and chiseled good looks, Hudson was the embodiment of romantic masculinity and heterosexuality. The film explores the story of a man living a double life, one whose public persona was carefully manufactured by his handlers and orchestrated by the studio system, while fearing a potentially career-ending discovery that he was privately living as a gay man.
Hudson became a number one box-office superstar in sweeping melodramas like "All That Heaven Allows," "Giant" (starring opposite Elizabeth Taylor and James Dean), then in blockbuster comedies with Doris Day like "Pillow Talk" and "Lover Come Back", eventually becoming the highest paid actor on TV in the 1970's with "McMillan and Wife." ROCK HUDSON: ALL THAT HEAVEN ALLOWED contextualizes Hudson's contribution as one of the last great stars of the studio system and celebrates his enduring legacy as a cinema icon who helped change the public perception of AIDS. Nearly four years into the AIDS pandemic, Hudson's death was a wakeup call for the public and helped elevate serious discussions of the treatment of HIV and AIDS into the mainstream, forcing a reckoning both socially and politically.