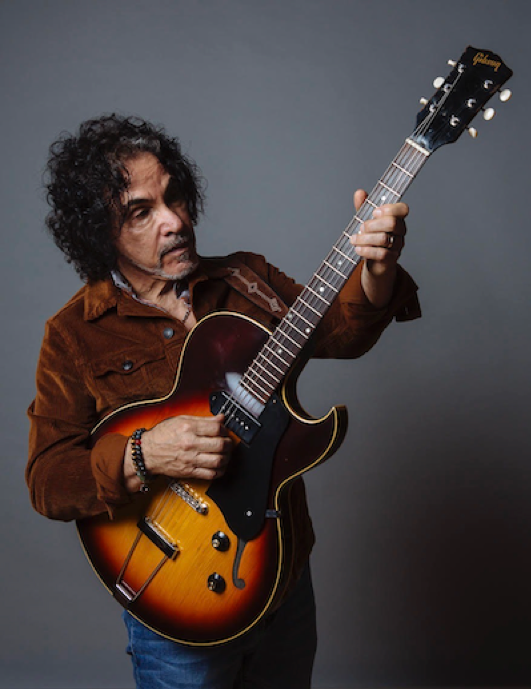 John Oates (of the iconic pop-rock duo Daryl Hall & John Oates) is thrilled to release his new single "Pushin' A Rock" that is out now.

Co-written with Grammy winning producer /writer Nathan Paul Chapman, Oates says, " Pushin' A Rock " is a rallying cry to everyone who strives to overcome life's struggles and challenges. It's a universal theme and an important message for our time riding on a cool groove."

Speaking to the meaning of "Pushin' A Rock," John has teamed up with Movember, the leading international men's health charity, ahead of the nonprofit's annual fall campaign where men grow mustaches to raise awareness and funds for men's health issues focusing on mental health, suicide prevention, and testicular and prostate cancer.

Oates is opening up about his personal mental health struggles stemming from a five decade plus career in the spotlight –in time for Movember's annual campaign kickoff on November 1.

After going through a traumatizing experience that significantly impacted the way he lived his life, he has been reflecting on the highest of highs and the lowest of lows, how he overcame it, and how it prompted him to shave off his famous mustache in a moment of ritualistic shedding and reinvention. He is also shining a light on Movember's work in providing a space and place for men to come to for mental and physical health.

John says, "It is important to me to speak out about men's issues and shine a light on things that often go unspoken."

Whatever you grow will save a bro. Sign up and donate at www.movember.com.