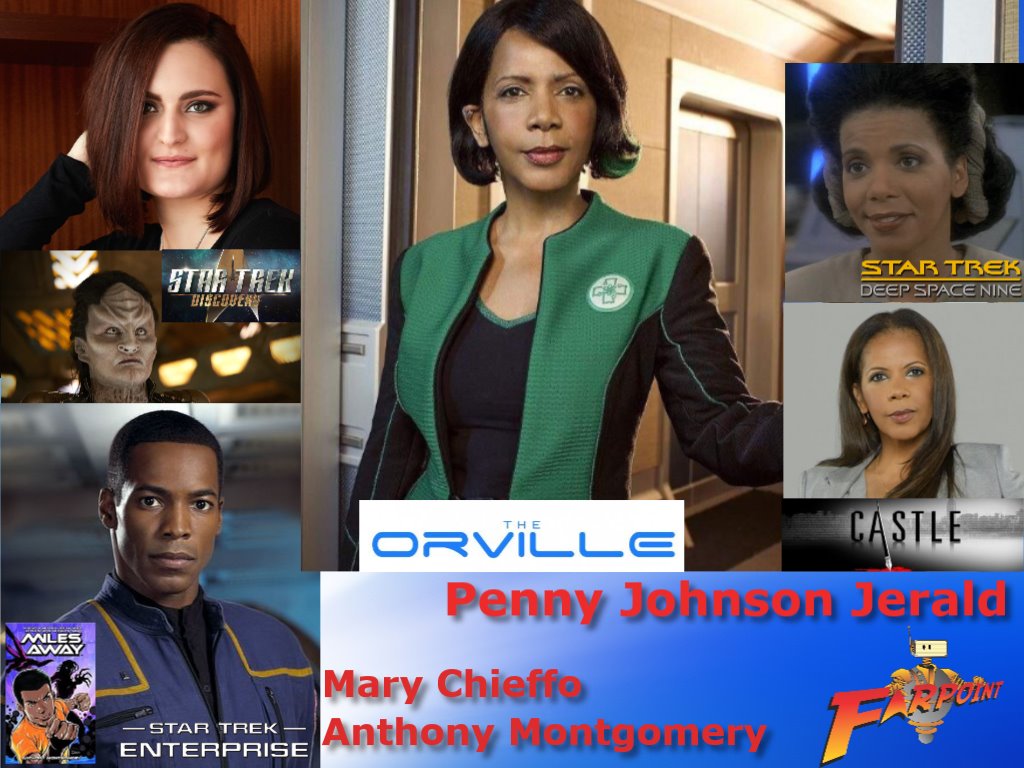 Twenty-seven years ago, the science fiction fandom landscape was dominated by Star Trek media conventions and literary conventions. Farpoint Convention came on the scene in 1993 with a different point of view, a desire to celebrate the fans while also celebrating the shows. Farpoint is centered on science fiction, comics and anime fans, the people who write stories and fanzines, create costumes and share what they knew how to do with other interested fans. This fan-centered sharing is at the heart of Farpoint Convention. It remains today as one of the few totally fan-run science fiction conventions in the United States and will be celebrating 27 years February 21-23, 2020 at the Delta Hotel in Hunt Valley, MD.
"Farpoint was started to expand upon what our other area conventions had started – a place where Star Trek's philosophy of "Infinite Diversity in Infinite Combinations" could be utilized for a weekend for fans to share with and learn from each other," said Sandra Zier-Teitler, convention co-chair. "Over the years we've expanded with fans' interests, moving from being Trek-centered to science fiction media and comics centered. But we continue to help fans learn how to improve their own skills and meet fellow creators in the areas of independent film, podcasting, costuming/cosplay, writing and art. We have had wonderful support from NASA and local universities to stage talks on science and technology."
Ms. Zier-Teitler continues, "Science fiction fans are also some of the most generous people in the world. Our annual charity auction has raised thousands of dollars over the years for various local charities. Our 2020 charities originated with the fans. The Julien Fleming Memorial Fund was created by a local Star Trek club to raise money to help families with the medical bills for their terminally or chronically ill child. Art Way Alliance is a consortium of local artists that teach children and teens about how to take their interest in art and comics and move these skills into a career. Their classes are no- to low-cost and are held throughout our area. Fans helping each other and the community is what Farpoint is all about."
Farpoint's 27th annual convention features celebrity guests Penny Johnson Jerald (The Orville, Castle, Star Trek: Deep Space Nine, 24), Anthony Montgomery (Enterprise, General Hospital), and Mary Chieffo (Star Trek Discovery). Featured authors include: 100 Greatest Moments; and David Alan Mack, author of Star Trek Discovery: Desperate Hours.
TRR will be at the convention delivering some great coverage and reporter Dean Rogers will be hosting the return of Sci-fi Jeopardy, Sunday morning at 11:00AM