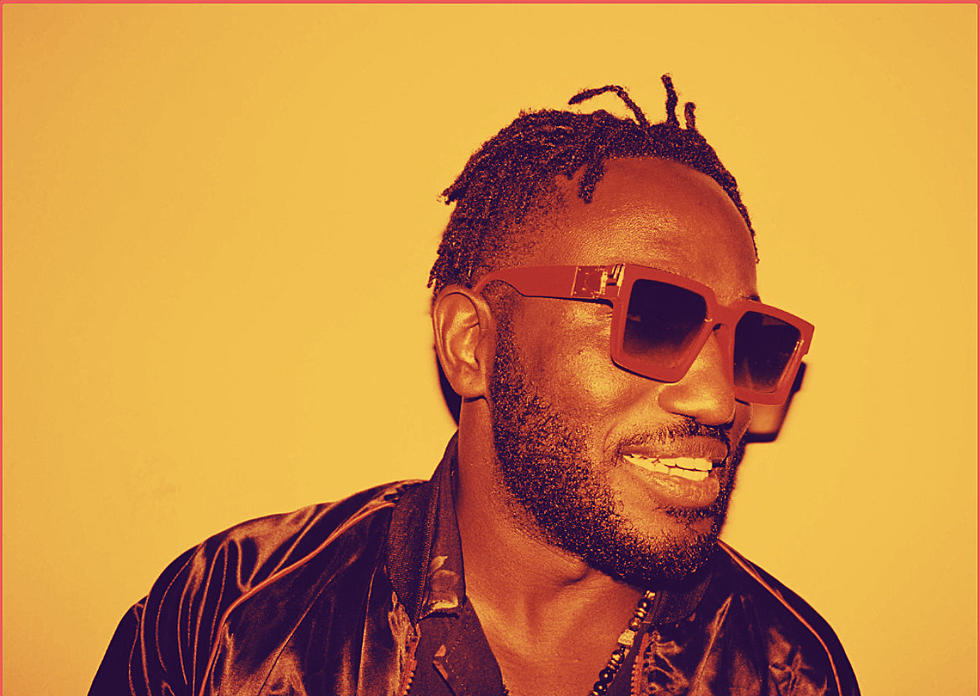 Today, multi-hyphenate Hannibal Buress unveils his brand new single, "I Lift Weights," under the moniker Eshu Tune. LISTEN HERE and WATCH THE VIDEO HERE. "I Lift Weights" heralds the upcoming arrival of his new album to come later this year. He will be performing at The Atlantis in DC
"I Lift Weights" is like a sonic shot of pre-workout that pumps you up and ignites your spirit. This dynamic track, produced by the powerhouse collaboration of Eshu, TKgotdamix, Drum Smoke, and Preach Balfour, featuring a captivating vocal sample from NFL legend Joe Haden, originates from Eshu's unwavering excitement about lifting weights and his unstoppable desire to share it with the world. With its booming bass and infectious looping beat, "I Lift Weights" serves as the perfect soundtrack for both intense workouts and electrifying dance floor moments. It unleashes raw energy and honest visceral passion, urging you to push your limits and embrace the exhilaration of every moment.
Within this powerhouse production, Preach Balfour's exceptional talent shines as he arranges the choir parts, adding a mesmerizing and uplifting element to the track. The harmonies soar alongside the driving rhythm, elevating the emotional impact and creating an unforgettable experience. And that's not all – DJ Williams joins the mix, unleashing electric guitar riffs that electrify the sound even further. His masterful playing adds an extra layer of intensity and virtuosity, infusing the song with an undeniable energy that will make your heart race.
The new single follows the remix of "Veneers" – previously released on his self-titled project Eshu Tune, the track is reinvented with additional vocals from fellow alternative hip-hop strongholds; Danny Brown offers his signature, esoteric bars while Houston rap legend Paul Wall provides the hook. Watch the psychedelic Kris Merc-directed video HERE. Additionally, Hannibal's lyrically dexterous Haile Supreme-produced "Knee Brace" got the Genius breakdown treatment; the song was pivotal in re-launching his Eshu Tune musical endeavor late last year. Listen to "Knee Brace" HERE.
On June 15th, Hannibal will host A2IM's Libera Awards at Town Hall in New York City. In addition to hosting, he will also perform as Eshu Tune.
Additionally, in June, Hannibal will kick off a run of tour dates. He will perform at SOBs in New York, The Atlantis in D.C., and Riot Fest in Chicago. Full tour routing below.
Hannibal Buress / Eshu Tune Upcoming Tour Dates:
June 14 – New York, NY – SOBs
June 17 – Washington, D.C. – The Atlantis
June 18 – Washington, D.C. – The Atlantis
September 15-17 – Chicago, IL – Riot Fest
Earlier this year, Paramount announced that Hannibal will be lending his voice to the upcoming Teenage Mutant Ninja Turtles: Mutant Mayhem animated feature which will hit theaters August 2nd. He is playing the role of Genghis Frog.