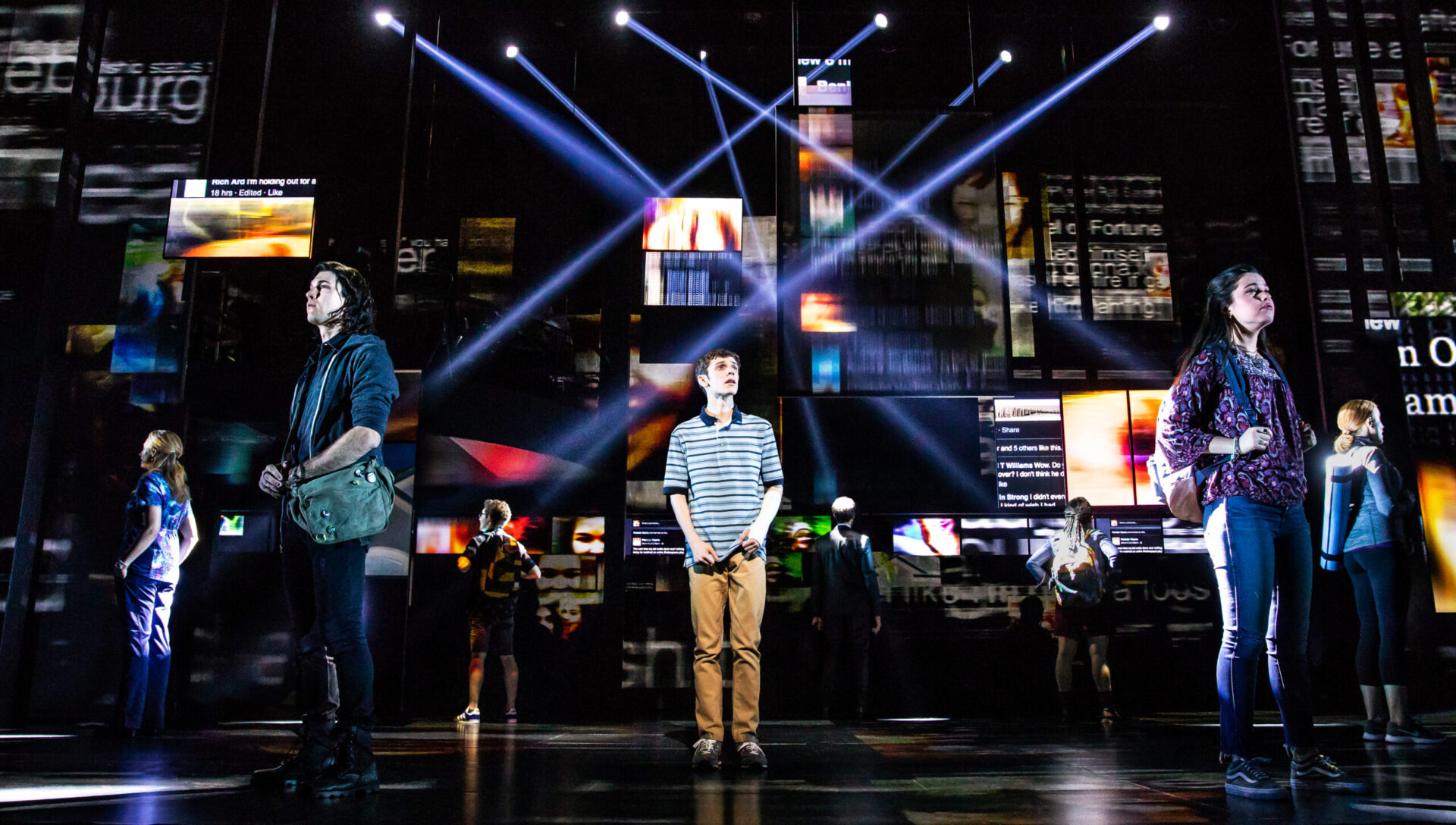 Dear Evan Hansen is the story of the individual struggles we hide under the facade of our public images. 
Evan Hansen finds himself propelled to fame as a lie that he was best friends with Connor Murphy, a troubled student that committed suicide, spirals out of control. The heartbreaking part is that we can't even fault Evan for his lie, he just wants to belong and has struggled for so much of his life to do so.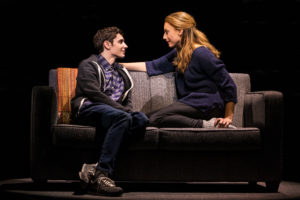 Beni Levi Ross' Evan Hansen embodies the self consciousness and personal fears we have all felt at points in our lives. Ross' portrayal of the titular character is real, and there wasn't a single dry eye in the audience as Evan Hansen creates his ideal friendship out of the desired memory of Connor Murphy. 
But this isn't a struggle specific to social anxiety-ridden Evan. It becomes apparent that each of the characters around him experience varying levels of that same challenge. Even the type-A, highly involved, Alana Beck, struggles with fitting in and making friends.
The showrunners are quick to point out that this isn't a story only about mental health and suicide, rather its about the intertwined complexity of interpersonal relationships, self esteem, and communicating authentically in a digitial age. 
The music and lyrics are by Benj Pasek and Justin Paul, who since the release of Dear Evan Hansen, have gone on to increased celebrity with their musical compositions for La La Land and The Greatest Showman. Dear Evan Hansen has that same poignant musical quality, lyrics that make our hearts clench and melodies that we're humming a month later. 
The incredible vocal prowess of this touring cast outshines the original Broadway cast recording. Momma Hansen, played by Jessica Phillips, has an Idina Menzel-esque quality to her voice and Maggie McKenna's Zoe Murphy is emotional and evocative. 
On a side note, it seems that other theater goers had the same thought that I did about the musical's seminal song.
Wait, is the song "You Will Be Found" from Evan Hansen actually just "Flashlight" from Pitch Perfect 2…?

— Dana Schwartz (@DanaSchwartzzz) July 22, 2017
https://platform.twitter.com/widgets.js
Dear Evan Hansen made its world premiere here in DC in July 2015 at the Arena Stage and it's with sold out nights and tearful audiences that we welcome this powerful performance back to the city this summer. 
Dear Evan Hansen plays at the Kennedy Center Eisenhower Theater through Sunday, September 8. Tickets range from $79-$175 and can be purchased online, in person at the box office, or by calling 202-467-4600. There are a select number of seats available for $25 through a lottery system. 
Running time: Approximately 2.5 hours with a 15 minute intermission. 
Final Grade: A