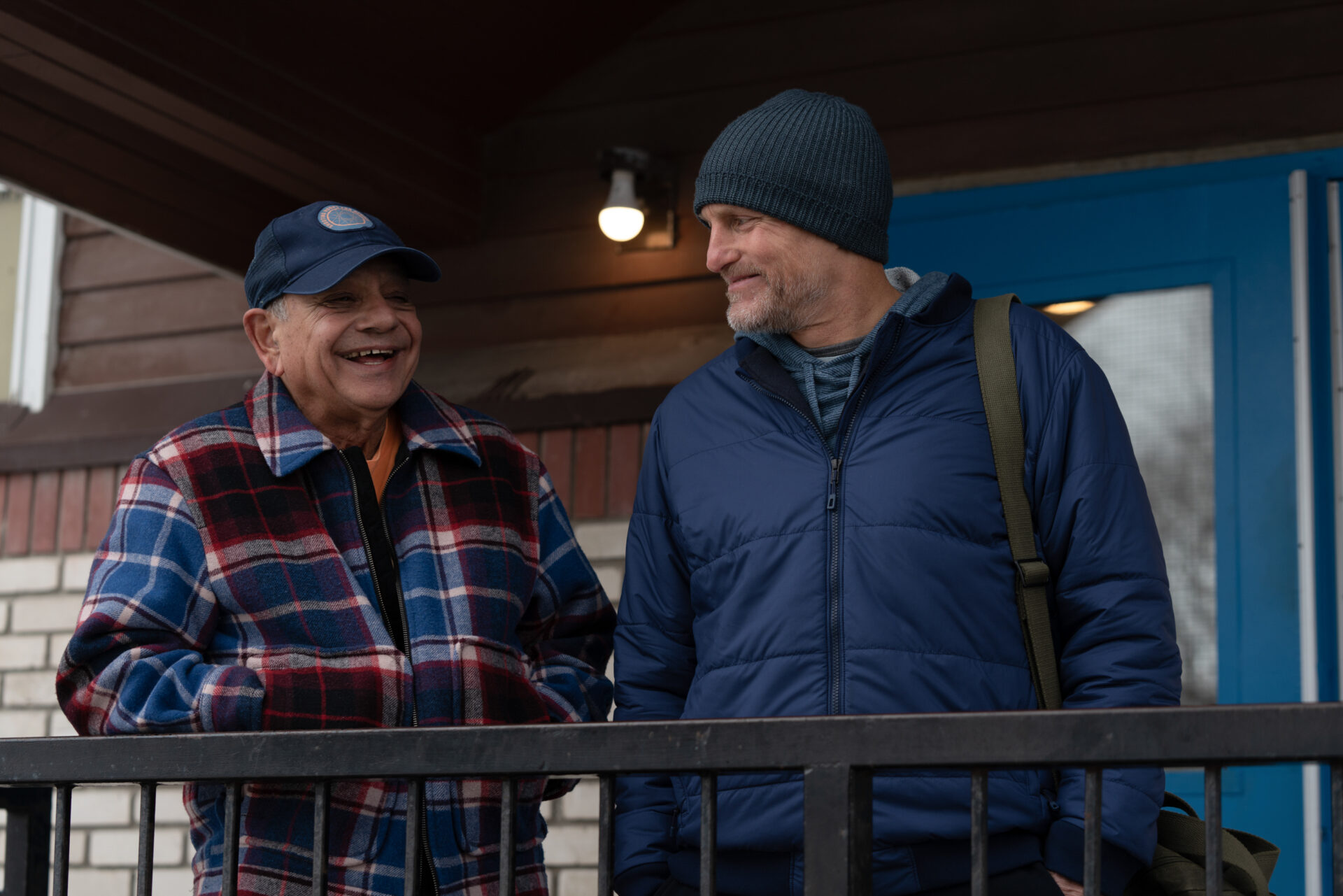 On this edition of THE INTERVUE, a heart-warming comedy comes to theatres this Friday called "Champions". It tells story of a former minor-league basketball coach (Woody Harrelson) who, after a series of missteps, is ordered by the court to manage a team of players with intellectual disabilities. He soon realizes that despite his doubts, together, this team can go further than they ever imagined. 
I recently sat down with legendary actor Cheech Marin to discuss his role of "Julio" in the movie, working with Woody Harrelson once again and recently displaying his collection of Chicano art in a museum that bears his name in California.
So this was a very truly funny and inspirational film, and why don't you tell us about the film, and why people should see it?
Well, if you want to have a good time at the movies, go see this movie, that's why you should see but it's represents the handicapped community in a way that have not been represented before. It shows them in all their array of things that they can do. You know, all the cast is very talented had all kinds of interests outside of basketball, or just their disabilities. One kid can speak seven languages. Another, you know, are great athletes are great guitar players.
It was interesting to work with them, and their ability to listen to something that they wanted to learn about, was really intense, because they had no acting experience. So, they couldn't rely on anything that they did before. You know, "Okay, I did this, this and that picture". They had to listen to you, once they gained your trust, and that's another process, once they gain your trust, then they would just, they would leap off a cliff for you.
And trust is greatly important, especially with these actors, and this film. Tell us about your character of Julio because he runs the Rec Center, and he's in charge of "the Friends".
I've seen a lot of these guys, they run rec centers. I played basketball all my life, and I was always in the gym. And those guys that ran the gyms and the community centers, you know, played in a lot of, and you can see how they were in charge of a lot of things at the same time, you know, because basketball and having this team was just part of the activities that the Rec Center did. There was a Ping Pong tournament that I had to go to that I couldn't go with them to the basketball game, because other people in the community needed attention to.
You could see the love and the and the care that he had for everybody under his care, you know, and he really took care of him. You didn't really find out much about his private life because that wasn't that important but it was evident about how he cared for his flock.
And this is not your first rodeo with Woody Harrelson. What is it like to reunite with him and work with him on "Champions"?
It was great because we did a play together, a very prestigious play in San Francisco in the past. It was a big Sam Shepard play was called "The Late Henry Moss." It was Sam's last play and he directed it. And we were in this big all-star cast. It was myself and Woody, Nick Nolte, Sean Penn, Sheila Tousey and Jimmy Gammon. So Woody and I got very tight during the process. The possibility that we could work together again on a movie. I was really looking forward to it because it was going to be fun. I knew was going to be fun.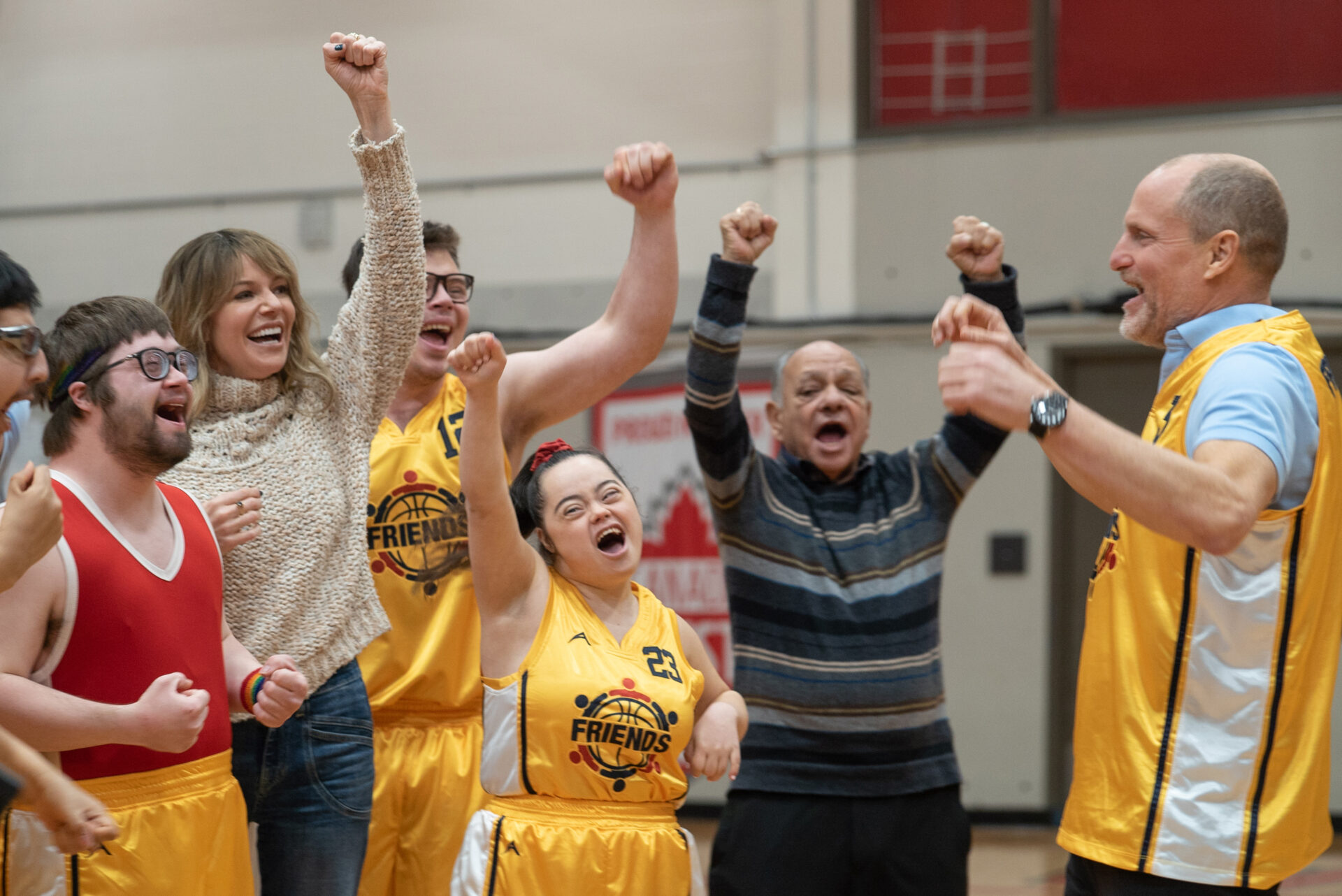 That is so exciting. Now is this your first time working with disabled actors who when you look at the film, you truly get to know them, especially since in the beginning of the film, Julio gives their backstory to all the friends we're meeting throughout the film.
Yeah, I mean, he really cares but he treats them like normal people without disabilities. I think that's what they appreciate about him during the course of the film and that's just how he gained his trust. It was great working with them because you would see their inexperience of being actors, they didn't know how to kind of get unstuck if they were stuck on a program. Tell them, "Okay, say this in one breath, instead of taking two breaths" and it was little things like that.
If you can relate to one of "the friends" which one would it be and why?
I like the kid who played Marlon (Casey Metcalfe), he was interesting. He can speak seven languages. I can barely speak to my wife is Russian, she speaks five languages, I think she's the smartest person in the world. And it astounded me with all the different talents that they had, over and above the ability to act in a major motion picture and having never acted before and play basketball. I was really an awe with a lot of these kids on the team.
So why do you feel that is portraying the accurate disability representation in a positive manner is very important to media today?
Well, it's not only the confidence that the particular actors get, it's the audience gets a wider view into what they're capable of, and then they're not defined by them solely by their disability. And that's what they always want to be. There were some kids in the crew that could really dance, though they had physical disabilities. When they concentrated on that, they could dance like a pro. It was amazing. I just I would gawk at them all the time. And they couldn't do they would do it unconsciously. If there was a timeout between scenes and you'd find them dancing to the music and is that the same kid that could, you know, have trouble walking is like, "Wow, that's amazing!"
Now, you have recently collected Chicano art, and now it's on display in a museum in Riverside, which I got to see on CBS Sunday Morning, which is so amazing! What excites you about Chicano art and who are among your favorites?
I like Chicano art because it's a description of a community that heretofore had not been described in any sense of accuracy and also the painters and the artists in the group are extremely talented. They are among America's best painters. Picking the best artists is like picking your favorite child, as well as giving you the least amount of trouble that time is. There's so many great painters and there and it's worth in our third or fourth generation of Chicano painters now.
The sons and daughters of the original painters are now getting to be famous painters, too, because they grew up in that milieu. There's so many that I can I can really mention any ones because they keep progressing and emerging. They just described the Chicano condition and history in 1000 shades of brown that you've never seen before, whether they're intimate or public or whatever, the source of inspiration.
What do you hope people will take away from seeing "Champions" because I have a feeling this is going to be the sleeper hit for 2023?
You know, it very well could be. It's a really heartfelt wonderful movie. And it has elements that get fully developed in there that you wouldn't expect, like the romance between Woody and, and Kaitlin. You wouldn't expect that to develop them to the kind of romance multifaceted that you get in the in the movie, because it's been told its kind of like a side story to this basketball movie.
It's part and parcel of this basketball movie because of the relationship of the character. Her brother is one of the one of the players and she says is that she meets up with Woody on a Tinder date but they develop a wonderful relationship. And you don't see many movies with that. A well-defined of a romance and center of it and ostensibly another kind of movie. It snuck up on you. And I thought Woody was wonderful in this movie. He's a real iconic actor, not in the Moses kind of sense, but in the everyman kind of sense.
"Champions" makes its way on to the court of your local theatres, FRIDAY, MARCH 10th