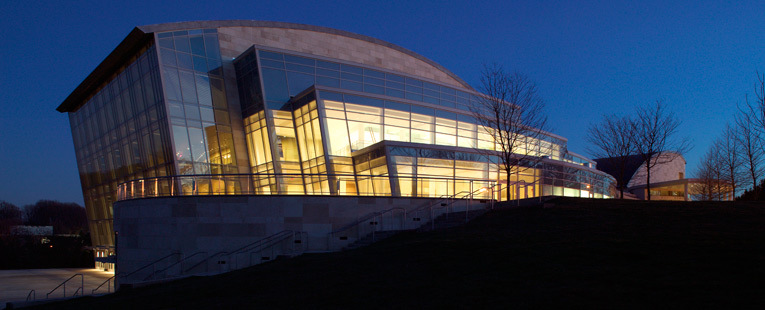 We have enjoyed 50 years of Bond movies since the 1962 release of Dr. No, the first 007 movie. One of the more renowned features of any Bond film always seemed to be the musical accompaniment. The John Barry arrangement appropriately titled "The James Bond Theme" is one of the most recognizable soundtracks in cinema history. Tonight at the Music Center at Strathmore the Baltimore Symphony Orchestra celebrates the best of Bond and takes it one step beyond with an array of additional spy themed scores.
At first, I was a little suspect seeing that the program included numbers that weren't James Bond scores. I figured with there being 23 Bond movies that would be plenty of material to fill a Bond themed program. I mean they didn't even perform "Live and Let Die" which would have been off the charts. With that said, I didn't mind the non-Bond related scores; "Soul Bossa Nova" the theme from Austin Powers was one of my favorites they performed all night. It was part of a post intermission pair of campy spy themes with "Secret Agent Man" being the other. So all in all the variety was welcome.
I was thrilled about the orchestral ensemble. It was large! You had your usual compliment of instrumentation, violins, horns, flutes, harp and percussion but then there was a grand piano, keyboard, drum set and bass guitar placed right in the middle of the ensemble. That's what I love about orchestral movie soundtracks. There are a lot of different sounds and effects which require a number of instruments to perform it live. I'm a big fan of more instruments and big sound. They even had a tuba player, cool.
The concert was conducted by Michael Krajewski. He lightened the mood with some comic relief. Usually I'm not a big fan of talking during a concert but some of his jokes were pretty funny. He did have a very interesting manner in which started the music. Most conductors I have seen will pause a few moments and introduce the sound. Micheal has a quick start; he sort of just flings out a gesture without a pause. There were a couple of songs that startled me because I was expecting them to begin a moment later. It was interesting and unique.
The orchestra performed beautifully. The theme from "You Only Live Twice" was amazing. The flutes and the violins in that score make for a charming combination. The James Bond Theme was awesome as well. I loved the way the trombones and tubas bellowed. They even had a "Concerto for Cell Phone" which was a new idea. They actually had Assistant Concertmaster Ivan Stefanovic act as a "cell phonist". He would cue ringtones to play along with the orchestra. I am very open to the idea of infusing electronic music with live orchestration but I was thinking more of a Henry Jackman type composition not a humorous bit. It was entertaining though. For the finale, the orchestra performed "The Best of Bond" and it was superb. They must have performed it for nearly twenty minutes with an encore the "Mission Impossible Theme". It was a collage of Bond songs fused together. It was incredible and highly enjoyable.
Another large part of the act was soprano Debbie Gravitte who was making her BSO debut. She sung all of the vocals for each song that required it. She sang with a microphone which I wasn't a huge fan of. I just have a different respect level for sopranos that perform without a microphone plus it kind of drowns out the wonderful orchestra. I'm not suggesting she should have sung without a microphone, she is a Broadway singer. They should have just turned the volume down a little. She was very excited about her role which is fine but it made her overact her parts. Her singing was okay; I felt her performance of "Sooner or Later" was good. Her performance of Skyfall on the other hand, wasn't so great. Not completely her fault, Debbie is a soprano and I would probably describe Adel Atkins as a mezzo-soprano. Her singing wasn't bad; maybe I'm just being hard on her because I'm a band nerd.
This was a great concert! I loved the big sound and the creativeness. It was very cleaver in its direction. The atmosphere was phenomenal. There was a lot of anticipation for this concert and it was reflected in the audience. This was a great event, highly enjoyable.