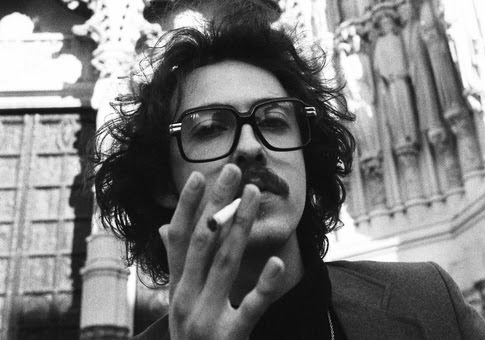 New York City-based singer-songcrafter Alexander Wren has released "The Long Way." the latest from his forthcoming debut LP To Whom It May Concern, set for release on May 19th. The song was inspired by the unraveling of Wren's belief system. "Though, within this loss, I found that a resurrection came," he explains. "I expound in the bridge of the song when I articulate a hope that still resides even within a skeptic like myself: 'Lord, leave the light on for me / 'cause I want like hell to believe / Heaven lets in all of the back rows / the black sheep." 
"Regardless, I can still look to the future in hope knowing that my gut tells me that in the end it will be okay for me and for you – and guts don't usually lie. That light and purity are strong enough to overpower even the seemingly impenetrable darkness," he continues. "But who knows? I think just the fact that I'm here right now says something about the divine, whatever it is. The only thing I know is that I don't know." 
"The Long Way" follows album track "Full Time Blues," which recounted the grueling, dead-end job he took in order to independently fund the creation and release of To Whom It May Concern,. "I wore hairnets. I cleaned toilets. I scraped dead rats off of the New York City sidewalk," Wren recalls. "I've been mistreated by customers. I've been underpaid and exploited on a daily basis. I have been what Marx calls the proletariat. I have learned about the wealth divide in America in a very real way and in New York City of all places, with the richest of the rich and the poorest of the poor."
Wren has also previously released album tracks "The Earth Is Flat," "Everything Is Meaningless," and "Green! Green! Green!"
LISTEN: "EVERYTHING IS MEANINGLESS"
LISTEN: "GREEN! GREEN! GREEN!"
Alexander Wren has set off to do nothing less than resurrect the classic American song. The NYC-based, Fort Wayne, Indiana-bred artist grew up under the roof of an Epiphone-playing wedding-singer mother and a Hank Williams-loving CPA father, 'salt of the earth' people who taught him to dream and work hard. Sitting on a red plush bench in the backseat of his family's white '75 Buick, he was first introduced to the sacred sound waves of Clapton Unplugged, Ray Charles, Willie Nelson, and more.
After high school years spent making monthly trips to Nashville to record his lifetime's-worth of songs, Wren did a stint in Hollywood on American Idol, said no to college, and found himself driving south on I-65 bound for Music City, and this time for good. He sent a cold email to producer Micah Tawlks (COIN, Usher, Hayley Williams) and they began a longstanding collaboration. The pair created Wren's debut EP, The Good in Goodbye, which has since garnered something of a cult following, amassing millions of streams on the Spotify platform alone. 
Wren then embarked on a songwriting journey, discovering the long-forgotten ghosts of New York City's Tin Pan Alley like Irving Berlin and Brill Building giants such as Johnny Mercer. His sophomore EP, Assorted Love Songs, soon followed – a product of heightened devotion to the craft. Every day he sat at his desk with a full pot of coffee, time on the clock, and the intention of writing a song from start to finish. 
A mosaic of songs plucked from Wren's exhaustive catalog, most of which were written throughout his time spent in Nashville, To Whom It May Concern, resembles an artistic Frankenstein of a debut album. Addressed to a God, a woman, and an audience largely unbeknownst to him, Wren views the project as an opportunity to step onto the stage and formally introduce himself. Tawlks and Wren employed peculiar instruments that they found while scouring the dusty corners of the musical attic – vibraphones, theremins, and clarinets to name a few. Wren's old soul emanates; a lush soundscape emerges that feels timeless, yet somehow nostalgic, as if it were made of an entirely unplaceable era.   
In a world dominated by numbers and content and instant gratification, Alexander is looking for something different, ever in search of meaning and fulfillment. And looking to the future he is planning to keep his metaphorical blinders up – following nothing but his inner compass, the North Star of the song. He sees music as less of a vehicle for popularity in the 21st century, but rather, a rich sociological tradition that we all get the privilege of contributing to.
CONNECT WITH ALEXANDER WREN: