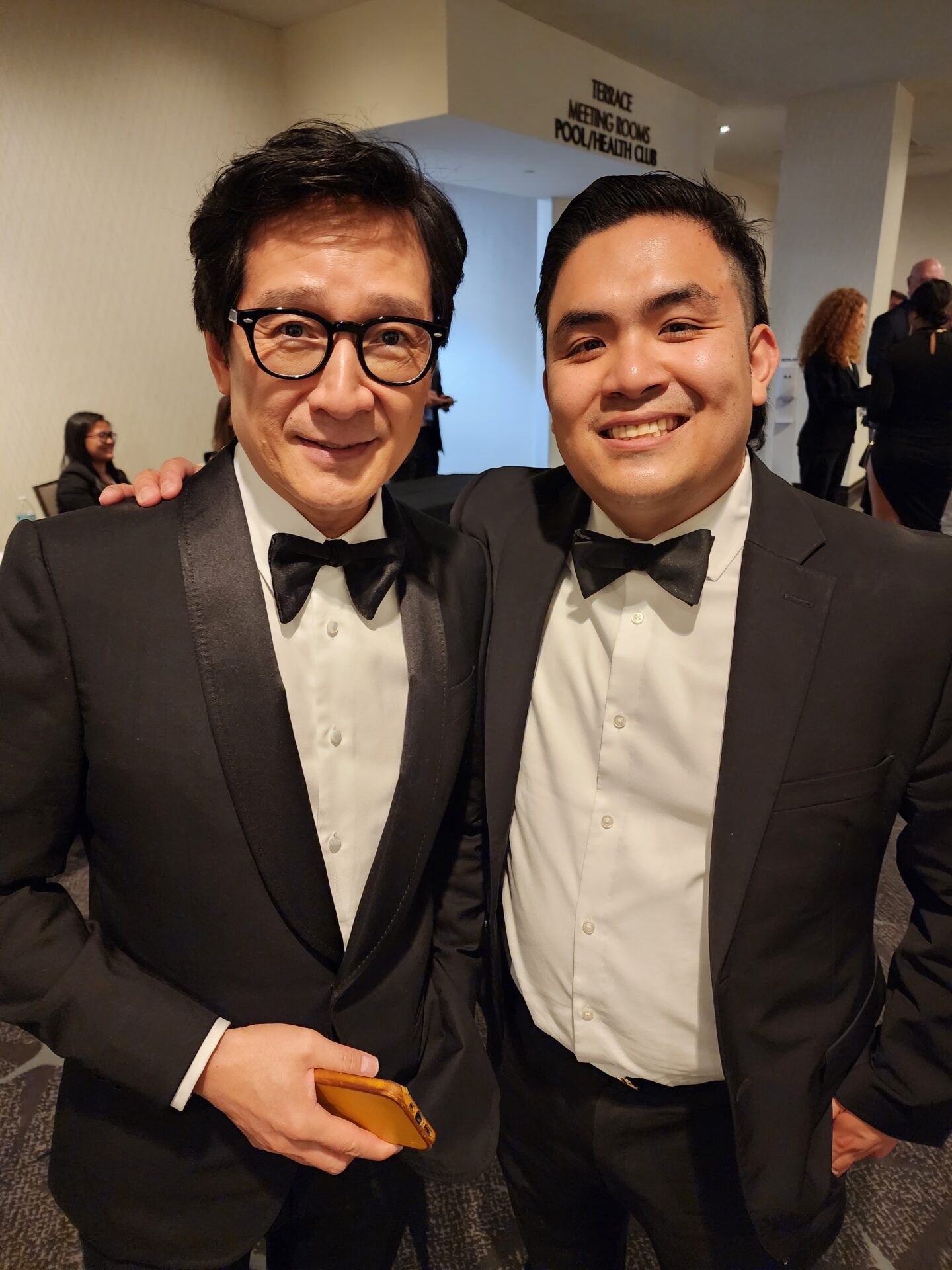 This past Saturday, our fearless Editor-in-Chief Dean and I embarked on a multiverse of sorts within the shadow realms of the Washington Hilton. What started as a invitation to a chic reception turned into an adventure of coverage for all things entertainment, pop culture, politics & more!
My coverage weekend started early. On Friday, I gladly covered the yearly The Creative Coalition's Right to Bear Arts dinner. The Coalition is a proud of group of artists across all entertainment media who visit DC during WHCD weekend to advocate for the importance of the arts. A full of day of lobbying members of Congress culminates into a lovely dinner for their supporters and close friends. Among this year's lobbying group members are Cobie Smulders, BD Wong, and Creative Coalition veteran Jason Isaacs.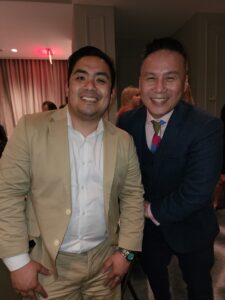 BD Wong (Law and Order: SVU, Mulan)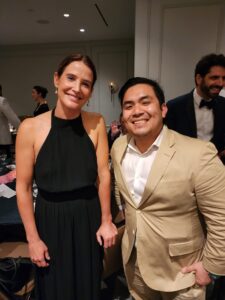 Cobie Smulders (How I Met Your Mother, The Avengers)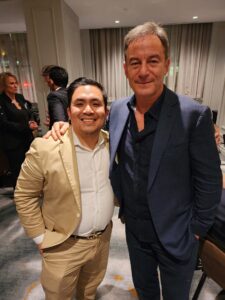 Jason Isaacs (Harry Potter series, Black Hawk Down, Mass)
Then came Saturday: The White House Correspondents' Dinner. No explanation needed, since we all know it's the weekend that converge both DC and Hollywood. So naturally, Dean had to be on the scene.
While awaiting the opening of the Thompson-Reuters reception, we found ourselves in the lobby waiting and relaxing. Then from the corner of my eye comes recent Oscar winner Ke Huy Quan. He was incredibly gracious and cordial. I asked him about his career trajectory, and he responded with nothing but pure appreciation.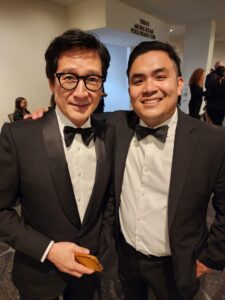 Anyway, it's reception time! The pre-WHCD receptions are usually a relaxed environment where the guests can relax and hobnob through the Washingtonian circles. Mixed in these crowds with Hollywood heavy hitters are DC media executives, politicians, journalists, businesspeople, and political staffer types.
It's just a matter of navigating these receptions to ensure you cover a good number of guests (and see what other open bars are serving 😁). Thompson-Reuters, Politico/CBS, Fox News, ABC News, USA Today, and Washington Post all graciously hosted, providing guests with ample adult beverages to ensure they laugh at the President's jokes later in the evening.
I don't want to bore you with details of the conversations I had with people, so I'll let the photos do the talking. Pictures say a thousand words, right?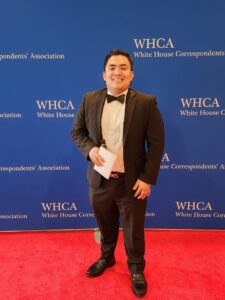 Trying to fit in with the setting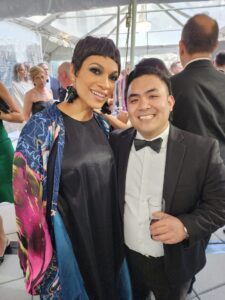 The ever so elegant Rosario Dawson, who also happens to be Dean's favorite actress.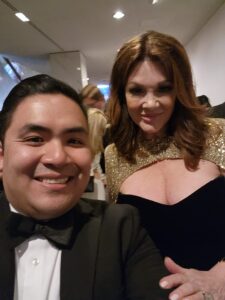 Vanderpump Rules' Lisa Vanderpump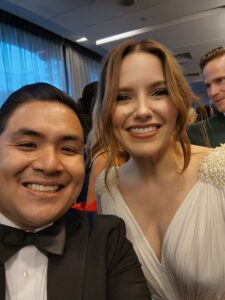 Sophia Bush of One Tree Hill and Chicago P.D.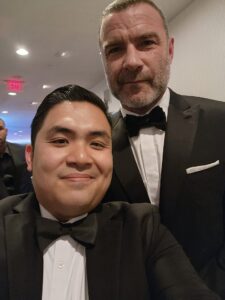 Liev Schreiber of the Scream horror films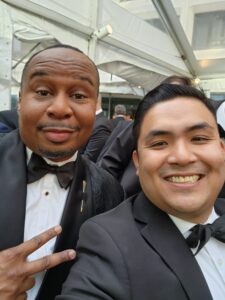 The Daily Show's Roy Wood, host of the 2023 White House Correspondents Dinner
Dean on the Scene here and to say that you have walked into what I consider the ultimate Hollywood in DC event of the year would be an understatement. For my first time descending to the Hilton to see "nerd prom" with my own eyes, I had to prepare myself for the adventure of a lifetime. As mentioned by our fellow reporter Domingo, Hollywood and DC's finest were out in full force for a night of food, fun and fulfillment!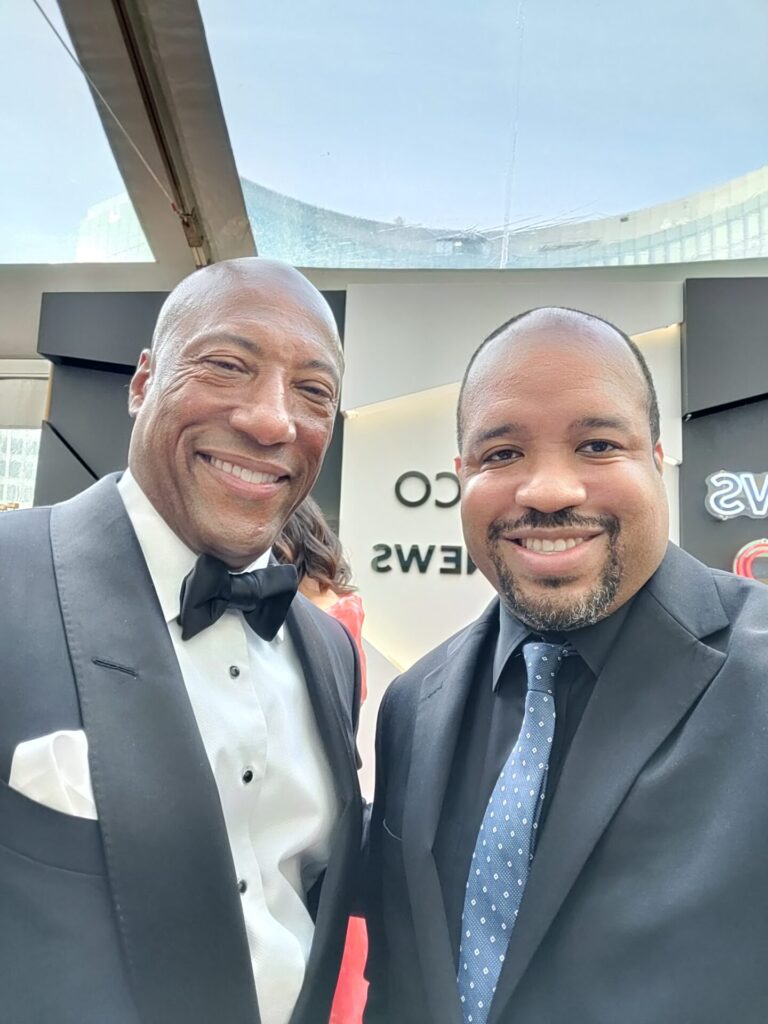 Never can I imagine the amazing connections of the people that I would meet and the pre-WHCD receptions that I would see would made this night special. As I was heading to the CBS/Politico party on the main floor, I would have a great talk with Byron Allen and he thanked me for being a black journalist in the business while we talked about the vibe of the night and his show "Funny You Should Ask". Across the hallway, I saw in the corner of the red carpet, basketball star Brittney Griner talking with people and enjoying the night. I cannot wait to see her play the game she loves once again.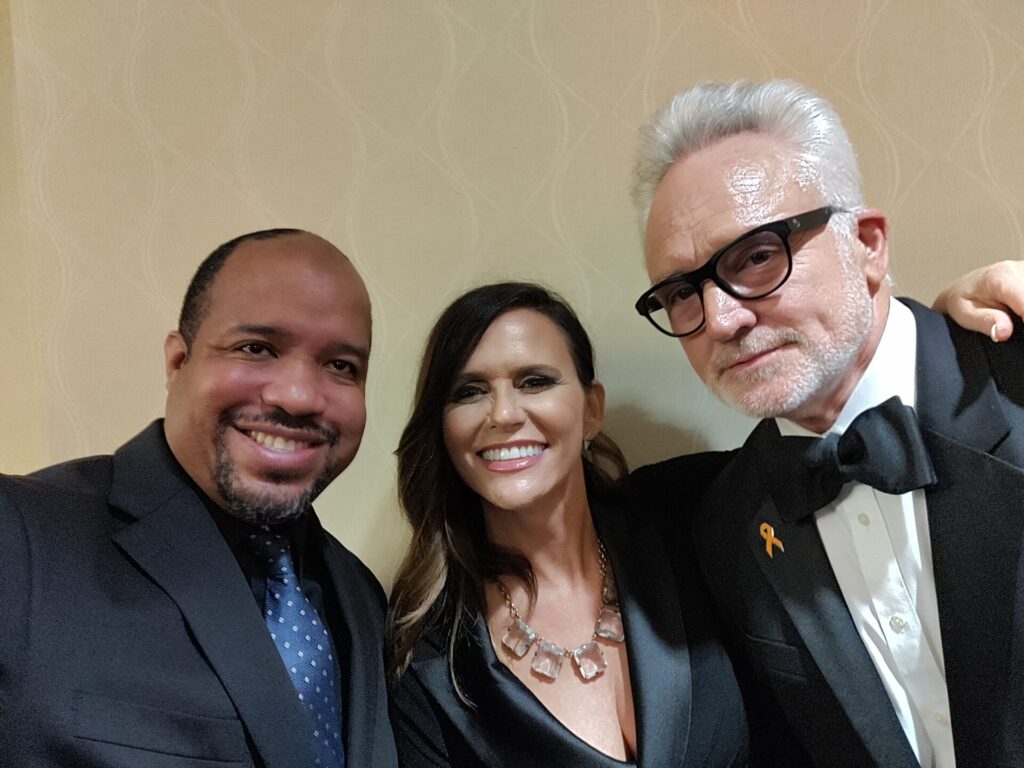 Not a few minutes pass by and I found out that WHCD staple actress Rosario Dawson was here. So, we had a few minutes to catch up before we had taken a picture together. Its crazy because that picture was nearly seven years apart for the first time we first met at a Right to Bear Arts dinner. Later on in the evening, I got to spend time at the Thompson-Reuters party and ran into local anchorman Del Walters formerly of ABC 7 – WJLA in DC – now working for Newsy and Bradley Whitford from The West Wing and his wife Transparent's Amy Landecker. This was truly an amazing event and I am already looking forward to 2024!
It truly was…Everything, Everywhere, EVERYONE… All at Once