Rico Nasty returned home to play to a sold-out crowd at The Fillmore Silver Spring
this past Sunday. Embarking on her first headlining tour, the DMV native kicked off The
Outbreak Tour earlier this month in Toronto, Canada. Promoting her 2022 album "Las
Ruinas", Rico will perform in nearly 30 cities throughout the end of May. Joining her on
tour is rap newcomer Omaretta the Great, who found musical success after appearing
on Love & Hip Hop: Atlanta.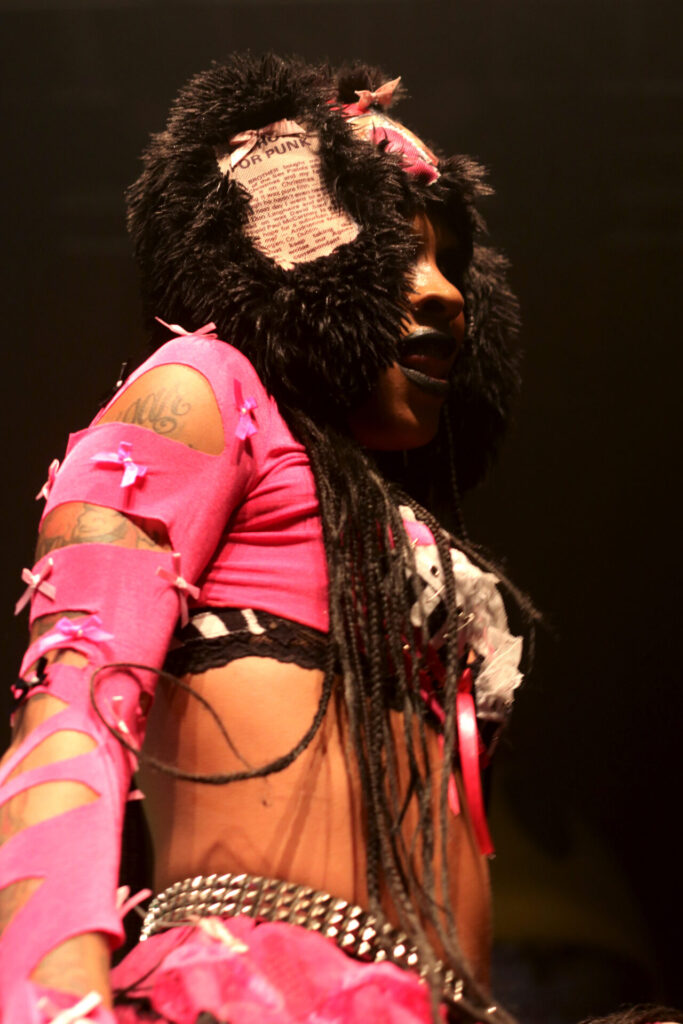 Rico Nasty is a shining star in the world of hip hop and rap, known for her high-energy
performances and fearless, unapologetic lyrics. Born in Maryland, Rico first began
making music in high school, uploading her tracks to SoundCloud and gaining a
following with her distinctive style and fierce delivery. Over the past few years, she has
continued to gain critical acclaim and commercial success, with hits like "Smack a Bitch"
and "Countin' Up" showcasing her unique sound and lyrical prowess. With a rapidly
growing fanbase and a reputation as one of the most exciting voices in modern rap,
Rico Nasty is a force to be reckoned with in the music industry. Mixing genres, she has
created a distinctive catalog of sounds ranging from rap, hyperpop, and EDM.
Playing to a packed venue on Sunday, Rico Nasty played her first hometown show
since last spring. She opened with "OHFR?", a powerful electro-rap anthem.
Transitioning smoothly from song to song, Rico performed verses from over 30 of her
songs during her hour and a half long set. At several points throughout the beginning of
the show, Rico had to stop to tell the audience to back up due to crowd surges. She
handled these incidents expertly, and had some audience members who had been
pulled out of the crowd join her onstage. For many of her songs, the energized crowd
sang almost as loud as Rico. While singing her collab with Doja Cat, "Tia Tamera", the
audience exploded into cheers and screams. Closing out the show with her Bktherula
collab, "WE MADE IT", Rico ended her show as energetically and upbeat as she started
it. Rico Nasty will be on tour throughout the United States through May 27th.
Final Grade: A