ZZ Top, Still On Top
3 min read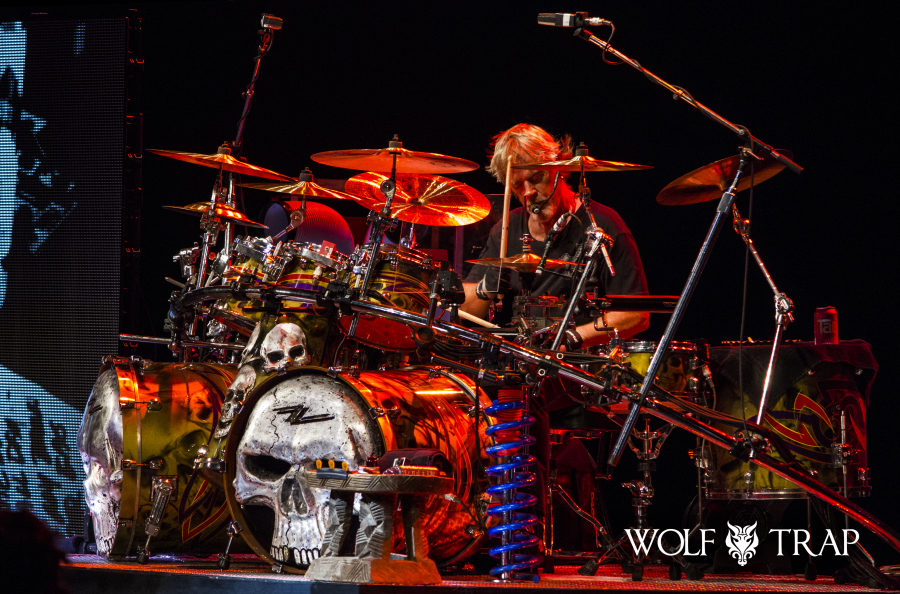 You have your hard rock i.e. heavy metal and then you have your HARD rock i.e. Texas blues. Not just anyone can pull off a Stevie Ray Vaughan style guitar lick. Tonight we have a pair of bands who specialize in blues mastery; Tom Principato Band and ZZ Top. They came to rock Wolf Trap in an amped up display of rock Americana. This being the first time ZZ Top played this venue, the perfect timing considering there was a huge 9/11 bike rally in D.C.
Tom Principato on his Fender Telecaster got things fired up. The DC area native bluesman has been bending riffs for over 25 years! Him and his band were a good tone setter. Wavy guitar riffs circulated like a tsunami of sound. The music was heavy but not fierce. The ingredients included blues, jazz, rock, reggae with a hint of folk. His blues riffs instill a sense of freedom. It's like the sound can take off in any direction. The best example of this was his song "In The Middle of the Night." His latest release "Raising The Roof!" has some great tracks on it, like "Don't Wanna Do It." This local favorite is gaining a lot of ground all over the world playing an assortment of jazz and blues festivals alike. His songs have a good feel, like a breezy summer night.
Waiting for ZZ Top to come out on stage is like waiting for kick-off before a Redskins game. You've been preparing yourself for hours "getting right" and as soon as it starts you throw your arms in the air and scream. Although, they are from Texas and probably Cowboys fans; it's the same thing! That's probably the one thing myself and Cowboys fans can both agree on; ZZ Top rocks! Their stage presence is like looking at a pair of rockin gear heads. Their so cool they wear their sunglasses at night! They even had this wild customized drum set that looks like a hell wagon. It was funny Frank Beard was using the floor tom as a ash tray and beverage holder. Dusty Hill's bass licks were heavy and deep. Billy Gibbons guitar was loose but precise. There was comradery like I've never seen. I guess that happens when you play with each other for over 40 years! They like to smile and show off their guitar skills.
You could consider every single one of ZZ Tops songs a hit but the chart toppers were all there. The mixed media that accompanied them was entertaining as well. There were LCD screens flashing images of classic cars and bodacious babes all to the sounds of "Tush," "Legs," and "Sharp Dressed Man." My personal favorites were "Certified Blues," and "Gimme All Your Loving." Those songs just rolled off the stage like a hot rod cruising in the desert. Another good one was a cover of "Foxy Lady" by Jimi Hendrix. They didn't play "Cheap Sunglasses" or any synth for that matter. I think ZZ Top wanted to focus more on the roots of rock n roll and play a blues heavy driven set. I like this direction even though I did attend wearing cheap sunglasses in anticipation of the song.
This concert was great! It wasn't just the flash either, it sounded really good. The atmosphere was high energy and there was lots of fist pumping and shouting. The parking lot was like a car show and mini bike rally all in one. Many people opting to hold an after party while waiting for the traffic to die down. A really fun time and good way to end the 2013 summer concert season.