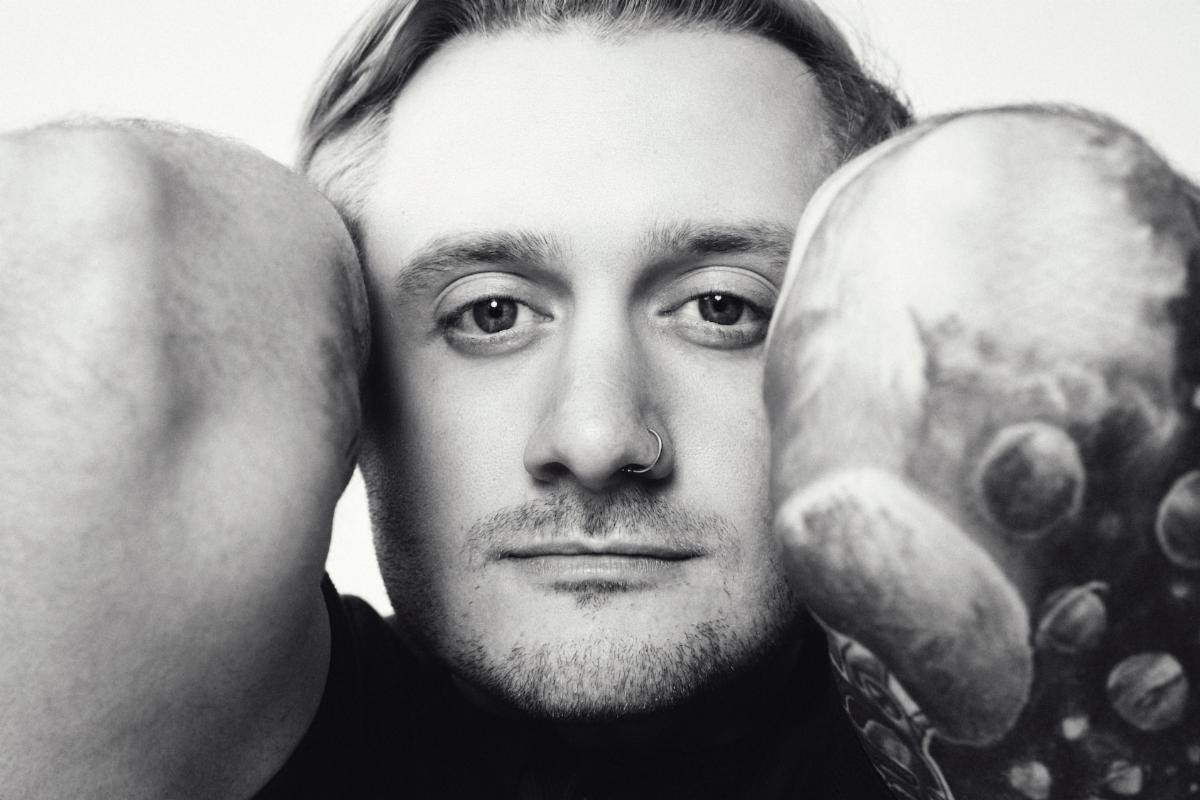 Alt/hip hop artist Ryan Oakes is excited to announce his first-ever headline tour of the U.S. The dates start in Phoenix, AZ on May 14 and conclude on June 2 in Los Angeles, CA with a show at the Peppermint Club. The "Wake Up" tour makes stops in, among other markets, Nashville, TN, Chicago, IL and Brooklyn's Baby's All Right for a show on May 24. Layto and Cherie Amour will support on select dates.  Oakes is also confirmed for the Welcome To Rockville festival in Daytona Beach, FL on Friday, May 19 and the just-announced Louder Than Life Festival taking place September 21 – 24 in Louisville, KY as well as the Aftershock Festival in Sacramento, CA October 5-8. The "Wake Up" tour tickets are on-sale tomorrow here and all dates are listed below.
Working with a number of producers including Zach Jones, Jayden Seeley, Matty Beats and Curtis Martin rapper-singer Oakes has been prepping for the release of his forthcoming debut album this spring. Fans and press alike have latched onto his recent output including last month's RUINED (with Ekoh), DOWN, which tells the story of Oakes' personal mental health journey, "WAKE UP," "HEAVYWEIGHT" with alt rock phenom Loveless, and his collab with Epitaph Records' Magnolia Park, "WHITE FLAG," a trap rap-meets-punk explosion. On March 24 he will drop a new single "Spaceship" with Abigail Osborn).
Virginia-born and Los Angeles-based vocalist, rapper, multi-instrumentalist, and artist Ryan Oakes carves out his own hyper-charged hypnotic hybrid with no shortage of energy and attitude. Since the release of his 2017 debut single "Drinking About You" which serendipitously exploded, (eventually tallying over 43 million Spotify streams) he has served up music at a dizzying pace, dropping over 250 songs and several mixtapes. Through his prolific career, Ryan Oakes has cemented himself in the alternative and rap music zeitgeist through his distinct brand of left-of-center punk and biting alt/hip hop. His commitment to independence (he only recently signed to Position Music) and integrity has yielded nearly half-a-billion streams and a devout fan base both with music lovers and his peers – Oakes has collaborated with the likes of State Champs, Loveless, MOD SUN, Layto, AViVA, and Abigail Osborn, among others. Ryan Oakes' music has been played on BBC Radio One and Sirius XM, and he has been a mainstay on popular editorial playlists such as Spotify's Tear Drop, All New Rock, All New Punk, Pop Punk's Not Dead, The Scene, New Noise, and more.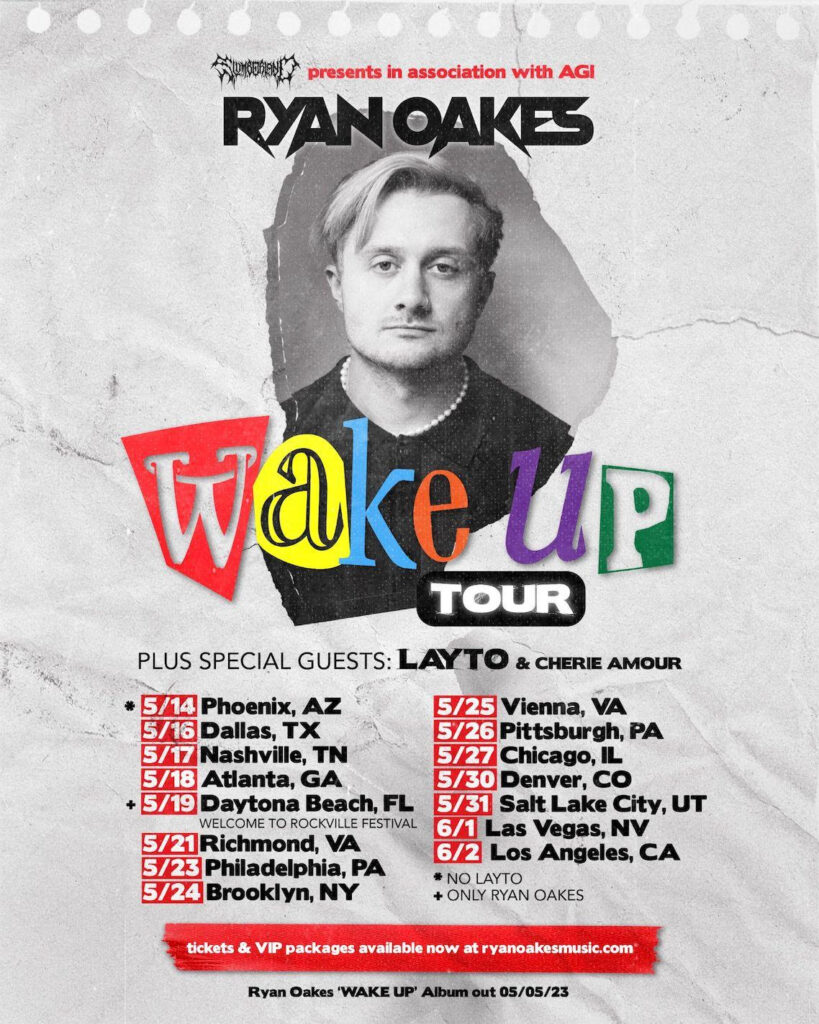 Ryan Oakes tour dates
5/14 – Rebel Lounge – Phoenix, AZ +
516 – Cheapstakes – Dallas, TX
5/17 – DRKMTTR – Nashville, TN
5/18 – Masquerade (Purgatory) – Atlanta, GA
5/19 – Welcome To Rockville Festival – Daytona Beach, FL *
5/21 – The Camel – Richmond, VA
5/23 – Milkboy – Philadelphia, PA
5/24 – Baby's All Right – Brooklyn, NY
5/25 – Jammin Java – Vienna, VA 
5/26 – Thunderbird – Pittsburgh, PA
5/27 – Cobra Lounge – Chicago, IL
5/30 – Globe Hall – Denver, CO
5/31 – Urban Lounge – Salt Lake City, UT
6/1 – The Griffin – Las Vegas, NV
6/2 – Peppermint Lounge – Los Angeles, CA
9/21-24 – Louder Than Life Festival – Louisville, KY *
10/5-8 – Aftershock Festival – Sacramento, CA
* All date with Layto and Cherie Amour as support except * (Ryan Oakes only) and + (Layto not on the bill)