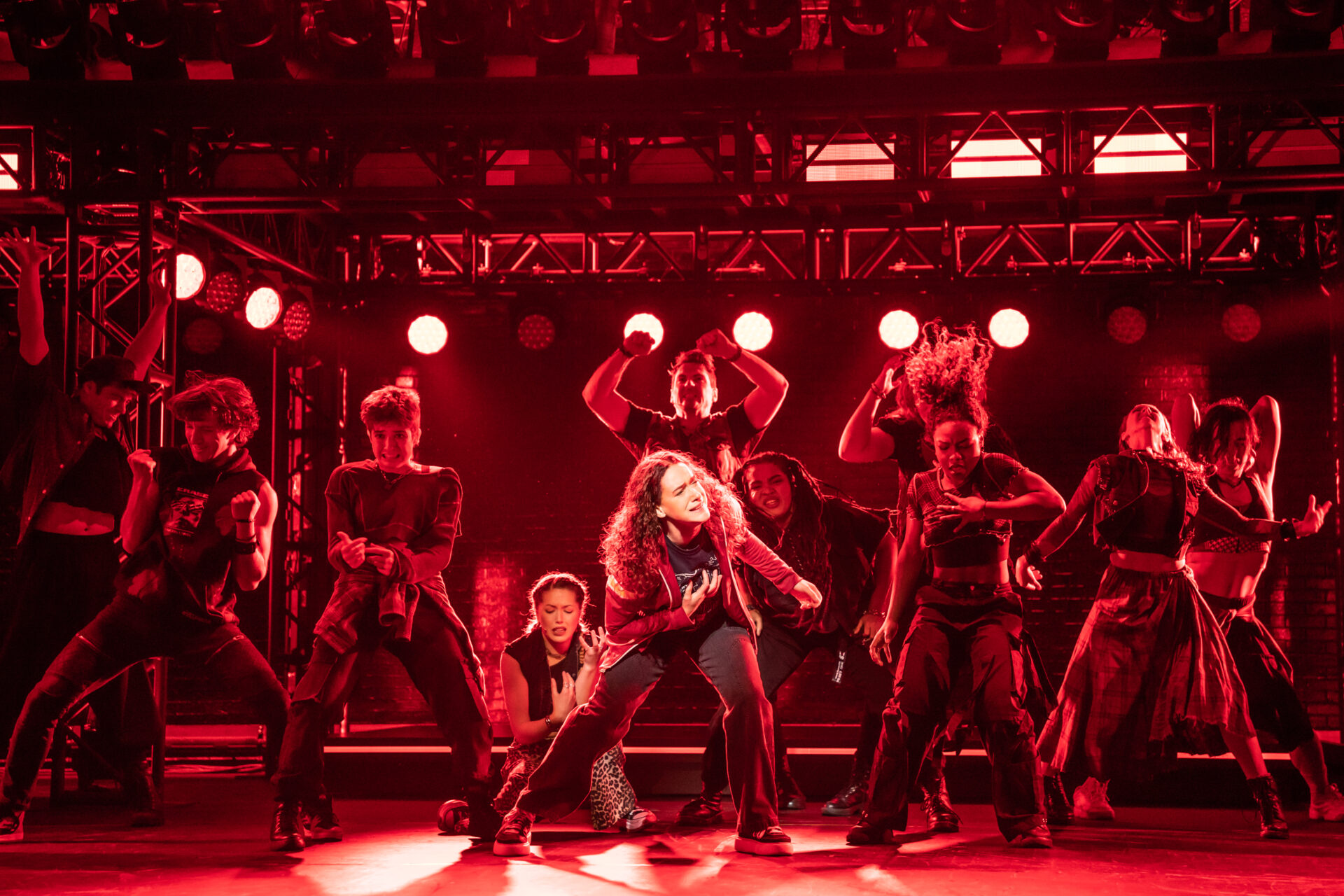 Alanis Morissette, the Canadian American singer/songwriter whose emotive alternative-rock anthems were the soundtrack of many 90's childhoods, famously "recommend[s] biting off more than you can chew to anyone." In that sense, Jagged Little Pill (playing at the National Theatre through March 26, 2023) may simply be filling the singer's prescription. The show, which opened on Broadway in 2019, is built around a trove of well-known Morissette songs, and also includes several new ones. However, like other musicals centered upon preexisting material (think Mamma Mia or American Idiot), the plot is secondary to the music and a bit forced—a vehicle to get to the songs. As the audience looks on, Mary Jane (Heidi Blickenstaff) navigates motherhood, addiction, and past trauma alongside her overworked but devoted husband, Steve (Chris Hoch), as her children, Nick (Dillon Klena) and Frankie (Lauren Chanel), explore first loves and what it means to take a stand for what's right.
The show has all the angst and grit and wailing you'd expect—and then some. If there's a limit to the acceptable number of brooding circles of gyrating cast members underscoring existential crises or identity politics, this show doesn't know it. And while such heavy handedness might work if the audience was falling head over feet for the spectacle, this one decidedly was not. As I looked around the theater at multiple junctures, there was nary a head bopping or a fist pumping, even during the most iconic ballads. That certainly doesn't seem like a great sign for a rock musical.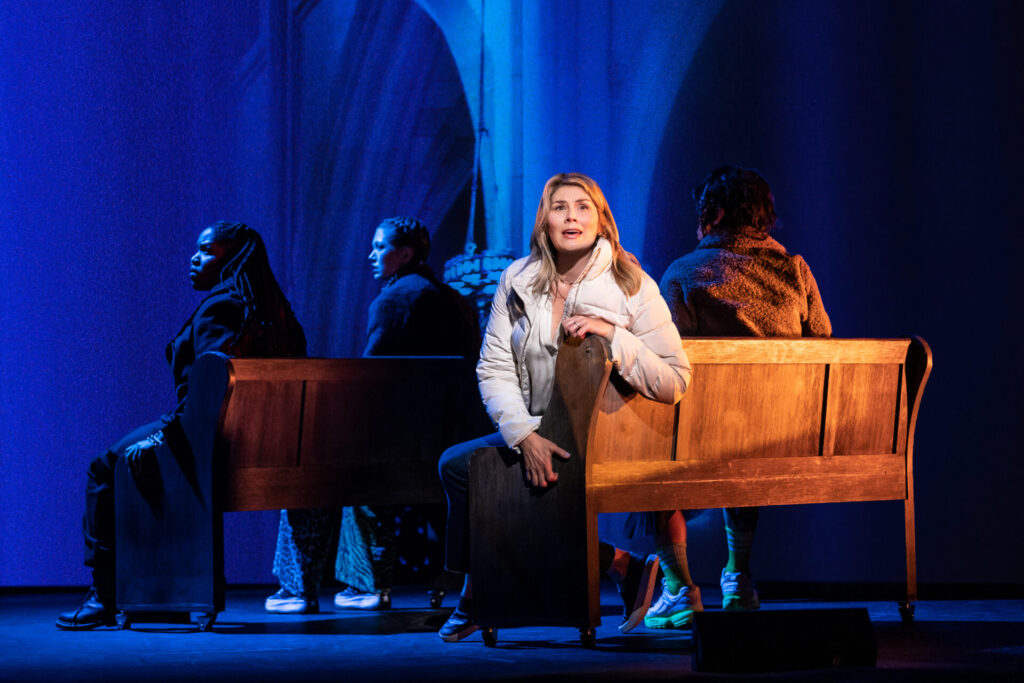 That said, the talented cast of the show did its best to overcome the show's structural weaknesses. Blickenstaff expertly reprises the role of Mary Jane, conveying the character's suburban strife and buried trauma with depth and ferocity. Chanel's vocal chops are well beyond her years, and truly shine in songs like "Ironic." (In perhaps the show's most comedic moment—and the most satisfying moment for any logophiles in the house—characters repeatedly interrupt Chanel's beautiful rendition of the song to point out that none of the lyrics actually describe ironic situations. "That's not irony; that's just, like, sh!tty.") The real standout performance in this show is Jo (Jade Mcleod), the best friend (and sometimes more) of Frankie. McLeod's renditions of "Your House" and "You Oughta Know" are raw and haunting, capturing the essence of Morissette herself. I couldn't help wishing the show had spent more time lingering on moments like those, instead of rushing past them to squeeze in a few more fan-favorite songs.
A minor technical hiccup in the beginning of the show did not detract from the fact that the set design and staging of the show is fantastic—as is the show's electric band. Both are compelling reasons to lean into the nostalgia-factor and see this show. So, what it all boils down to is that no one's really got [this show] figured out just yet. But, don't worry, Alanis friends, because everything's gonna be fine, fine, fine.  [Inserts hand in pocket.]
Grade: B
Jagged Little Pill is currently playing at the National Theatre now through March 26th.