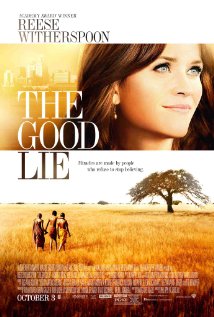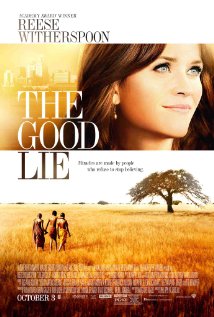 Witherspoon Film Depicts Courageous, Harrowing Lost Boys Journey:
But Is Same Story Repeating for South Sudan's Kids Today?
Warner Brothers' new motion picture "THE GOOD LIE," starring Reese Witherspoon, opens this Friday, October 3, to select theaters nationwide. The film, already garnering critical acclaim – and a 10 minute standing ovation at the Toronto Film Festival – depicts the courageous, terrifying journey of the Lost Boys and Girls of Sudan, children who trekked on foot hundreds of miles to escape a war in Sudan that ended in 2005.
But that harrowing experience is being reenacted again, as thousands of children in South Sudan today are victims caught in a new civil war. For journalists reviewing or reporting on this film, the Enough Project can offer commentary and key facts making the connection to the current crisis in South Sudan.
HISTORY NEVER TO BE REPEATED, REPEATING TODAY:
John Prendergast, founding director of the Enough Project, who has a role in the film along with Witherspoon and actual Lost Boys and Girls, said: "'The Good Lie' should have been a slice of history, never to be repeated. But a new war, rising from the embers of the one that brought the Lost Boys and Girls to the United States, has again engulfed South Sudan. A whole new generation of lost children is being created, an outcome which still can be prevented if the current war can be brought to a quick conclusion."
"'The Good Lie' is seeded with hope, hope that has been temporarily hijacked by the corruption-fueled elites now fighting this unnecessary war," said Prendergast, "Hope for peace remains alive, but those self-serving leaders must be motivated by tough international action, including personal property and assets seizure, to support a peace agreement that allows the people of South Sudan to, together, write the next chapter of their history."
KEY FACTS:
As of September 2014, 2.2 million people are currently facing emergency food insecurity, and that number is likely to rise to 2.5 million by March 2015.
1.35 million people have been displaced from their homes, and 453,600 have fled to neighboring countries.
The UN estimates 9,000 child soldiers have been brought into the conflict.
An estimated 100,000 civilians are seeking protection on United Nations bases in South Sudan.
There have been over a dozen violations of the cessation of hostilities agreement between government and rebel forces.
In June 2014, Doctors Without Borders reported that in one camp where over 47,000 are seeking protection, 3 children under 5 die every day.
BACKGROUND:
South Sudan's civil war, which has exacted a terrible toll on its civilian population, has its origins in a power struggle between factions aligned with President Salva Kiir and those who have joined former Vice President Riek Machar. Despite repeated pledges to put down their weapons, both sides have demonstrated a clear commitment to a military "solution" instead of a negotiated settlement. For more detail, read the new Enough Project Report "Spoils of War, Spoilers of Peace."