Tom Wopat at Rams Head On Stage
5 min read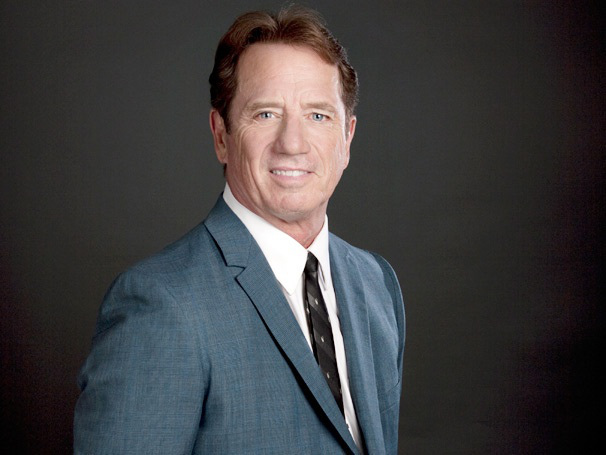 We were all greeted as Tom Wopat came into Rams Head On Stage. Casually, he said, "hello" to people as he walked through. The crowd was so excited to see him and all were happy with his effortless demeanor. We started a bit late, but no one was upset as the night rolled on.
I will have to mention that everyone knows Tom Wopat as Luke Duke, but aside from telling you that he busted out a rendition of the "Theme From The Dukes of Hazzard (Good 'Ol Boys)" in the middle of the evening at Rams Head On Stage, I will not mention it again. He is a singer, too, and this is what the evening was about. Although the description of the evening was a bit misleading, the performance was still good. It was heavily suggested that the night would be mostly show tunes, as Wopat is widely known for his heralded turns on the Broadway stage. However, though he mentioned his Tony nominated run in "Annie Get Your Gun" a couple of times, only one song of the night was actually a show tune. Actually, it was a mash-up of two songs: one that led into the other. I know that he sings a lot of jazz and some country songs, but many other people were surprised not to hear more Broadway. Surprised, but not disappointed, I will note!
Wopat brought with him a fine group of musicians with Ed Howard on a bass, Peter Grant on drums and Ted Firth on piano. Firth is also the musical director and did a splendid job of selecting just the right songs. Wopat uses a standard mic, no auto-tune, so his sound is authentic. He had a small tickle when he started the night, but it worked itself out and honestly, the last five or six songs of the show sounded the best. Not that the beginning was bad, just that it got better as we went along. The songs had a strong theme of story-telling, which highlighted his acting side. He did some songs that he has written over the years and a lot of covers, including Joni Mitchell, Springsteen, and Cole Porter. It was his rendition of "Ruby, It's You" that caught my attention. What a great song for him!! I appreciated that he introduced the band early in the night and very clearly, so that we could understand their names. So often, that is not the case with concerts! His diction wasn't just good when speaking about the band…every lyric was understandable and with story-songs this is majorly important! He covered Don McLean's "American Pie" and we all joined in and I think he should add some John Denver, Gordon Lightfoot, and/or Dan Fogelberg to the repertoire!! It was a great show and Rams Head On Stage is really a great venue for seeing people close-up.
The show ended with Wopat inviting everyone to purchase something from the shop, get the merchandise signed, and take a picture with him. The whole place didn't stand in line to chat him up, but enough did, and by the middle of the line, he was less than thrilled to sign any items. I had purchased an LP for my mom and before I could say anything, he grabbed it and signed it to my name. I am a BIG entertainment collector and while I don't sell anything in my collection, I don't appreciate celebs thinking that they "need" to make it out to someone specific to decrease it's resale value! I understand that for the general population, people want it signed to them personally, or they don't care either way, but when someone tells you that they are a collector and they just want it signed, you should respect that and move on! I have met him before and he wasn't as "gruff" as he seems to be now. Not sure if it was just a long day or if someone ahead of me in line had annoyed him, but my advice is to hold onto the charm until everyone is gone.
The show is definitely worth hearing and waiting in line is worth it too, if you're a fan of that magnitude. I will give him the benefit of the doubt the night dragged on just a hair too long.
For more info on Tom Wopat's touring, go to www.tomwopat.com **side note** He and the guys will be hitting up the jazz scene at Iridium in NYC on July 11th and 12th.