The Golden Age of Symphonic Animation
3 min read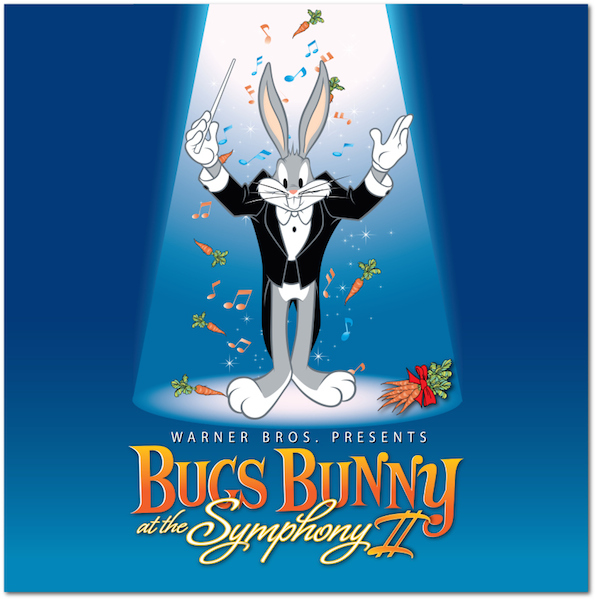 There was a period between 1931 and 1969 considered the golden age of American animation. There were cartoons such as Merrie Melodies, Looney Tunes, Silly Symphonies, and Tom and Jerry. These cartoons played a pivotal role in laying the ground work for the sound and physics manipulation involved in creating animation. Friday night at The Filene Center at Wolf Trap the National Symphony Orchestra conducted by George Daugherty presented Bugs Bunny at the Symphony II, a presentation of both motion and sound.
We are all familiar with antics of Bugs Bunny, Daffy Duck and the rest of the cast. What may have been overshadowed was the music!  The scores created by Carl W. Stalling and Milt Franklin were one, if not thee most integral step in the animation process. They were composed prior to the cartoon being animated and the cartoonist would animate the character's movements based off the composition and the storyboard. The scripts for Merrie Melodies, Looney Tunes, Silly Symphonies and Tom and Jerry were actually music!  Three out of four have music references in the title.
Hearing Looney Tunes live with the National Symphony Orchestra was phenomenal! Playing synchronized Carl Stalling scores isn't easy! You really have to give credit to George Daugherty and the NSO. Stalling's suits were very punctual, rapid and tightly coordinated. There were sudden changes in musical styles as well. Could you imagine playing an intricate classical suite stopping on a dime and then switching to an equally technically demanding Raymond Scott jazz number? George Daugherty and the NSO definitely deserve a round of applause for that.
There were a number of great compositions Stalling mixed into his composures. It was a blend of classical music and modern hits. It was almost as if Carl Stalling was a DJ/Producer using a vitaphone as his turntable, incorporating in popular music from that era, writing in his own original scores and mixing in classical composers as well.
The program put together by George Daugherty was excellent. The Rabbit of Seville was particularly entertaining. Daugherty imitated the compositional gestures Bugs Bunny made throughout the cartoon. It was funny but at the same time a great display of conducting.
What's Up Opera, Doc? was an exquisite display! I've seen this cartoon on numerous occasions but never like this! The dynamics were epic, a plethora of ascending and descending tones. This Stalling composition is an absolute masterpiece and the NSO performed it magnificently!
Some of the other Cartoons featured were Robin Hood Daffy, Johann Mouse (Tom and Jerry), Rhapsody Rabbit and two brand new releases in 3-D, one of which was a recently discovered lost episode featuring the voice of Mel Blanc, I Twat I Taw A Puddy Tat. Can you believe it? The guy's still making cartoons over twenty years after he died!
In the cartoons Johann Mouse and Rhapsody Rabbit the piano solos were not synchronized live. I guess playing those pieces alone is difficult enough. Matching them to the animated finger movements of Bugs Bunny and Tom Cat on your first go is nearly impossible, although I would like to see George Li or Evgeny Kissin give it a shot.
This was a fantastic concert, fun for people of all ages. No matter how many times I've seen these cartoons, I still laugh. Seeing them performed live with an orchestra was an absolute joy!