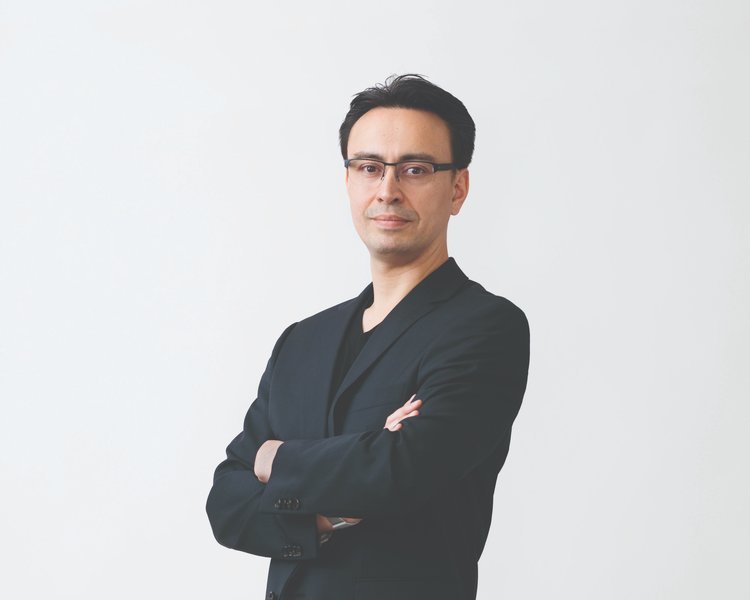 Michael Tilson Thomas has withdrawn from the National Symphony Orchestra's concert, November 16 & 18, 2023. His doctors recommend that MTT greatly reduce his travel schedule and that there be more space between concert performances. Ken-David Masur will replace MTT—in his National Symphony Orchestra debut—with a new program to be announced.
Ken-David Masur Biography
Ken-David Masur celebrates his 5th season as music director of the Milwaukee Symphony Orchestra and principal conductor of the Chicago Symphony's Civic Orchestra during the 2023–2024 season.  He has conducted distinguished orchestras around the world, including the Chicago Symphony Orchestra, the Los Angeles Philharmonic, the San Francisco Symphony, the Minnesota Orchestra, l'Orchestre National de France, the Yomiuri Nippon Symphony, the Orchestre National du Capitole de Toulouse, the National Philharmonic of Russia, and others throughout the United States, France, Germany, Korea, Japan, and Scandinavia.
Masur's tenure in Milwaukee is notable for its innovative thematic programming, including a festival celebrating the music of the 1930s—the decade when the MSO's current home, the Bradley Symphony Center, was built—and the Water Festival, which highlighted local community partners whose work centers on conservation and education. He also instituted a multi-season artist-in-residence program that featured pianist Aaron Diehl in jazz and classical performances and has led highly acclaimed performances of major choral works, including a semi-staged production of Peer Gynt. This season, he begins a residency with bass-baritone Dashon Burton during which Masur and Burton will work with area high school choruses, and he leads the MSO in an inaugural city-wide Bach festival, celebrating the diverse and universal appeal of J.S. Bach's music in an ever-changing world.
Last season, Masur made his New York Philharmonic debut in a gala program featuring John Williams and Steven Spielberg. He also debuted at the Pacific Music Festival in Sapporo, Japan, leading three programs with the Festival Orchestra, including members of the Berlin and Vienna Philharmonics, and another concert with the Sapporo Symphony. He debuted at Classical Tahoe and led the Boston Symphony Orchestra, Yo-Yo Ma, Itzhak Perlman, Branford Marsalis, and James Taylor at Tanglewood in a 90th birthday concert for John Williams. The summer of 2023 marked Masur's debuts with the Grant Park Festival and the National Repertory Orchestra; later this season, he returns to the Baltimore Symphony and the Kristiansand Symphony.
Previously, Masur was associate conductor of the Boston Symphony Orchestra. During his five seasons there, he led numerous concerts, at Symphony Hall and at Tanglewood, of new and standard works featuring guest artists such as Renée Fleming, Dawn Upshaw, Emanuel Ax, Garrick Ohlsson, Joshua Bell, Louis Lortie, Kirill Gerstein, Nikolaj Lugansky, and others. For eight years, Masur served as principal guest conductor of the Munich Symphony, and has also served as associate conductor of the San Diego Symphony and as resident conductor of the San Antonio Symphony.
Masur received his bachelor of arts from Columbia University in New York City. As founding music director of the Bach Society Orchestra and Chorus there, he toured Germany and released a critically acclaimed album of symphonies and cantatas by W.F. Bach, C.P.E. Bach, and J.S. Bach. He received further music studies at the Leipzig Conservatory, the Detmold Academy, the Manhattan School of Music, and the "Hanns Eisler" Conservatory in Berlin, where he was a five-year master student of bass baritone Thomas Quasthoff. He studied conducting primarily with his father, Kurt Masur, and was further mentored by such conductors as Stefan Asbury, Christoph von Dohnányi, Jorma Panula, Larry Rachleff, and Christopher Seaman.
TICKET INFORMATION
Please direct questions to the Advance Sales Box Office at 202-416-8540. Box Office hours are 10 a.m.–5 p.m., Monday through Friday.
For more information about the National Symphony Orchestra and to purchase tickets, please visit nationalsymphony.org.
PROGRAM DETAILS
NATIONAL SYMPHONY ORCHESTRA
Thursday, November 16, 2023, 7:00 PM
Saturday, November 18, 2023, 8:00 PM
Kennedy Center Concert Hall
Ken-David Masur, conductor*
Orion Weiss, piano*
Program to be announced
* NSO debut