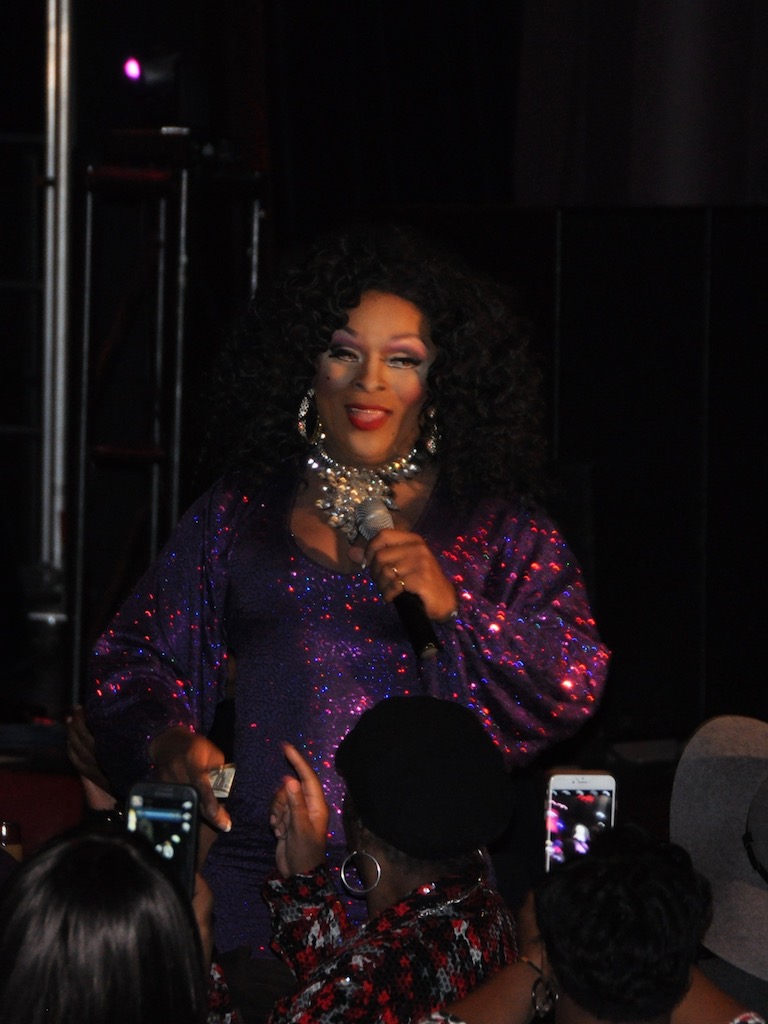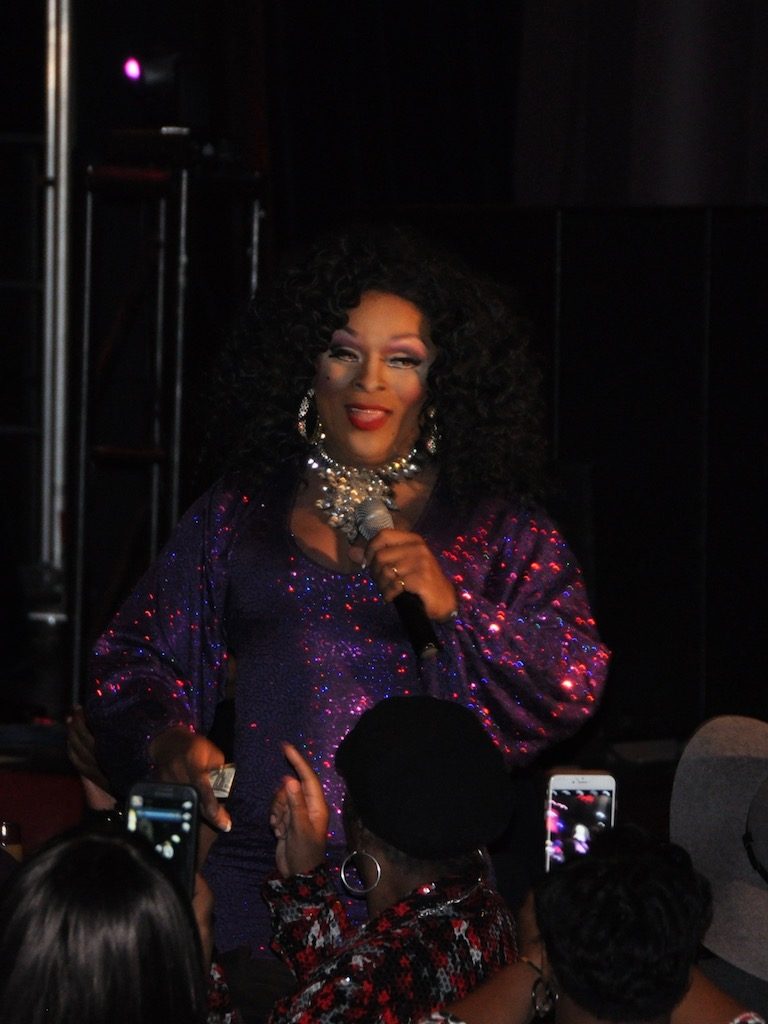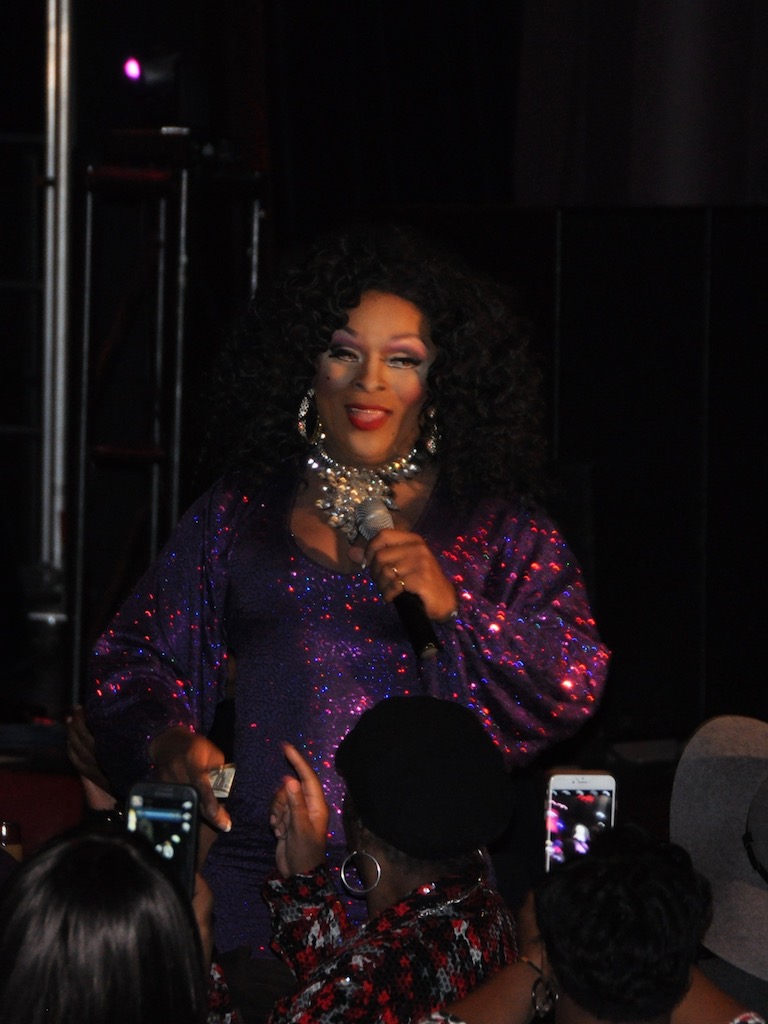 On Super Bowl Sunday, Shi-Queeta Lee's Tailgate Drag Brunch at Bethesda Blues & Jazz served up grits, wings and a huge helping of YASSSS!
Have you ever gone to karaoke and experienced physical pain because the person singing was off-beat, off-key or unconvincing? This brunch was the opposite of that. The beautiful and talented Shiqueeta Lee, along with Nellie's Drag Brunch regulars Kabuki B. Lee, Sasha Adams, Riley Knoxx, Jessica Spaulding and Porcelain St. Clair lip-synced for their LIFE and let their personalities (and enormous wigs) fill up the entire room.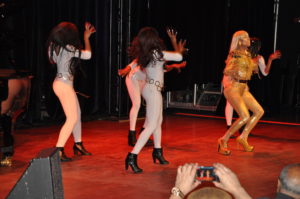 We were treated to the hits of divas like Tina Turner and Donna Summer, as well as excellent replicas of stage performances of Liza Minelli and Beyoncé. And you can't do a Super Bowl event without paying homage to Lady Gaga. The commitment to the characters was just campy enough to be joyful and fun without being ridiculous. When not marveling at the spot-on impressions, I was being blown away by their dazzling outfits and sultry choreography.
Shi-Queeta Lee added an extra layer of entertainment with her hilarious emceeing. She never missed an opportunity to tease the audience or crack an expertly timed joke. To top it all off, she can SING. Ms. Lee serenaded several Aquarius attendees with Happy Birthday and ended the show with a beautiful rendition of Whitney Houston's "I Have Nothing." A bitch may be 52, but she's also fabulous, fearless and funny as all get-out.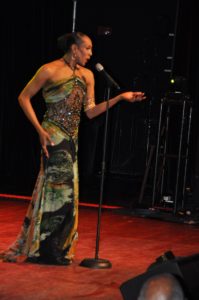 At a time when a man accused of fraud and sexual assault can become President and a team can blow a 25 point lead in the most watched sporting event in the nation, it's nice to witness the magic of music and makeup. If you want to experience a beautiful escape from all the negativity, you can see the girls at Bethesda Blues & Jazz again on Sunday, March 12 for a Drag Salute to Dreamgirls or at their next drag brunch. Take some dollar bills to tip the performers and have a great time!
Final Grade: A
www.bethesdabluesjazz.com
www.adragsalutetothedivas.com/