Savannah Garza
3 min read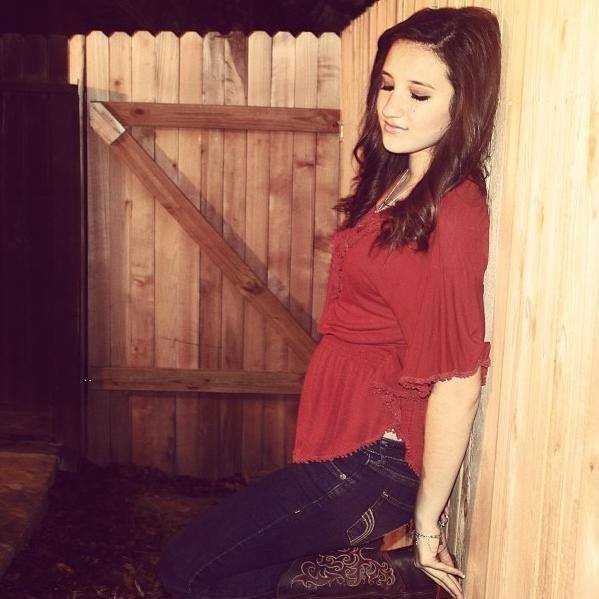 Savannah Garza got her musical start early on while she was preparing for a beauty pageant. She took vocal and guitar lessons so she could promote her music during the pageant, and from there she became the talented musician that we all now know. Her first EP is set to be released later this year and she also has a music video for her single "There For You", which can be seen on YouTube. I had the opportunity to speak with her just recently and we talked about her music and family.
Who are your musical influences?
My musical influences, I probably draw a lot of style as far as voice from Ariana Grande, Jojo and Tori Kelly. I really look up to them as artists.
I read that you took guitar and vocal lessons in order to promote yourself during beauty pageants. Are you still active in pageants?
No, I'm not currently active in them; I'm focusing on my career. I did do pageants back in Texas.
Are there any producers or musicians you would like to work with in the near future?
Oh yeah, definitely! I'd like to work with any of the artists I named before who are my influences. Tori Kelly, Jo Jo, I really admire them. There are also some musicians I'd like to work with, such as Ed Sheeran and Bruno Mars. Honestly, I like working with different artists. We feed off each other and have a great time.
How did it feel to record your first EP?
Recording my first EP honestly was a very great experience. I worked with Andrew Lane in California. He's known for "High School Musical" and "Hannah Montana". I was really blessed to get in contact with him and record my EP with him.
Do you have any future projects in the works?
Uh, yes, I'm coming out with my EP in a couple of months which I'm super, super excited about. I'm working on a single called "Last Tears". It's kind of a pop/rock record you might say. I feel like this song, "Last Tears", kind of shows that, the style I'm going towards more. As far as other projects, hopefully I'll be touring a lot more, playing more gigs to try to get myself out there as much as I possibly can.
What is the inspiration behind your songs?
Honestly, the inspiration is just personal experience. I write from the heart and I work with a lot of producers. We feed off each other during the writing process. I would say I write a lot during late hours of the night. Late night hours bring out my emotions. You'll see me writing lyrics at 3 in the morning.
I watched your video for the single "There For You" and in the credits, you mentioned friends and family. How did it feel to include your loved ones in your music video?
It felt amazing to include my friends and family in my music video. My friends and family are my rock. They keep me grounded and they are so, so supportive of what I'm doing. My mom, dad and brother are there for me. My dad takes time off work so I can go on tour. It's a crazy business, but my friends and family have been there through it all. I'm incredibly blessed to have them, especially my mom and dad. They take off work to go on tour. I'm so fortunate to have them. To have a family that supports you that much, it's unheard of and I'm so lucky to have them.
Not only is Savannah talented, she is also a sweet person, which is evident when you speak with her. In addition to the release of her first EP, she's also preparing for her August 20th performance at Rock Fest in her home town of San Antonio, TX, as well as her December 3rd performance at Winter Fest in Helotes, TX. Make sure you've got your tickets so you can go and support this amazing singer.
You can find more on Savannah on: