Neil Sedaka Still Makes Us Giddy!
4 min read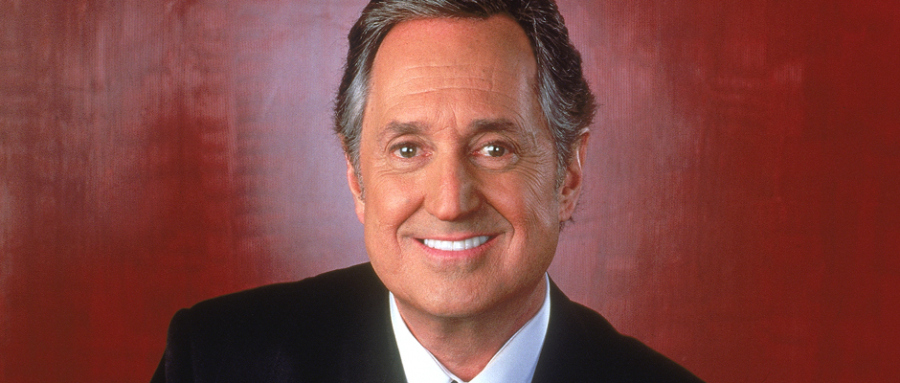 Neil Sedaka is a legend, yes, but he is so much more! With over 800 songs credited to his name, he is a prolific songwriter for sure. I had the great fortune to see him perform at the Trump Marina in Atlantic City many years ago and his performance on Friday at Strathmore Hall was just as crisp and fun! At 75, he is young and fresh enough to still be in high school, which is when he formed the doo-wop group The Tokens and dated Carol (then) Klein, known as King to the world over. A talented kid grew into an even more talented man and for 60 years this icon has been writing songs for himself that have then been covered by some of the biggest acts in showbiz including Frank Sinatra, Cher, Sheryl Crow, Clay Aiken, Frankie Valli, Captain and Tennille, Queen and The Carpenters.
 Sedaka started the night with "Bad Blood" and then went into his signature sound of the 1950's, performing "Happy Birthday Sweet Sixteen," "Where The Boys Are," "Breaking Up Is Hard To Do" and "Calendar Girl." He gave us anecdotes on how "Where The Boys Are" is the only song that he had ever written for someone else (Connie Francis). He noted how songs of the 50's were "happy, perhaps a little naive, but at least you could understand the lyrics!" His lyrics and melodies are so much fun to listen to and he hit some really nice harmonies with his back-up singer for the night, Jennifer Somo, on "Calendar Girl."
The night continued with his 2006 release "You" which is really one of the most beautiful songs ever written! "Should've Never Let You Go," a song that reached the Top 40 for Sedaka and his daughter Dara, was covered by Somo and while not as touching as the original father-daughter duo, it was a good version. Not that I would expect Dara to travel with her father all of these years later, but Somo and Sedaka lack chemistry of any kind, so the performance fell a little flat.
Mr. Sedaka explained to us how he writes a song and demonstrated with a quickly recognizable tune, "Love Will Keep Us Together." His most recorded song "Solitaire" has enjoyed over 60 covers, with Clay Aiken's performance as an American Idol finalist bringing Sedaka to tears as a guest judge on the show. He has changed the lyrics to some of his most famous songs to make an album for kids called "Waking Up Is Hard To Do." He has written concertos for the symphony and delighted us with an original piece that was reminiscent of Liberace.
The whole night was a great journey of Neil Sedaka's life and triumphs in the music industry, which keep on coming. A musical based on his life is being written for Broadway and will be making its debut on the Great White Way in the next few seasons.
This show is a definite A+ and Strathmore is such a wonderful venue for seeing his show, among others. I got to enjoy the food and highly recommend grabbing a bite there instead of running to a restaurant beforehand.
Revue by: Denise A.
For more information on Neil Sedaka, go to 
www.neilsedaka.com
 He is on tour through the end of the year.