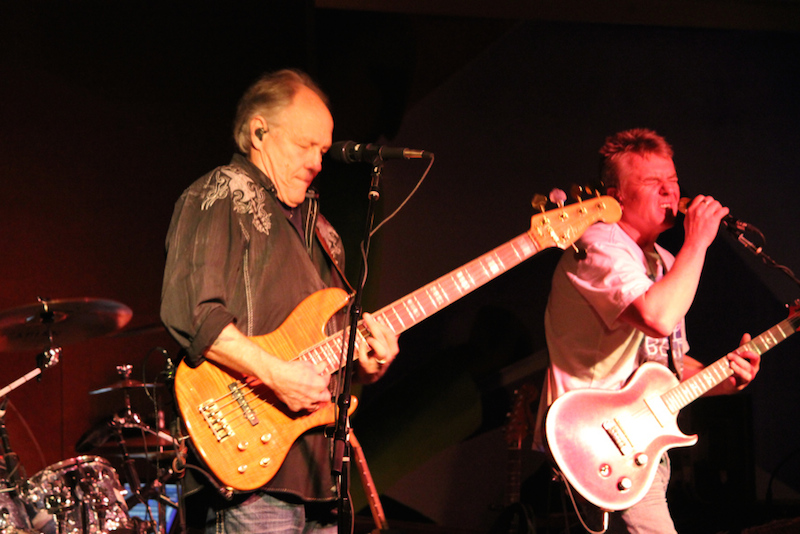 It's a Tuesday evening in Annapolis and I can't think of a better way to get rid of the beginning of the week blues than to catch a rocking concert. It just so happens, The Little River Band is playing at Rams Head On Stage. Located on West Street, it's a strip on road brimming with music culture and live performances. All of a sudden, Tuesday turns into the best day of the week. So reserve your table, order up a crab cake sandwich with a few beers and enjoy the show. Don't forget to tip!
Little River Band achieved sustained commercial success throughout the 70's and 80's with over 25 million in record sales. Not too shabby at all. The album I was most familiar with was "Sleep Catcher". The songs "Reminiscing" and "Lady" are pretty well-know. Those songs took me back to my days rocking out to The Arrow 94.7FM (I really miss that station). I guess BIG 100.3FM is good now, but I remember when they were Oldies 100 (I miss that station too). Little River Band's line up included Wayne Nelson (bass, vocals), Greg Hind (guitar, vocals), Chris Marion (keyboards, vocals), Rich Herring (guitar, vocals) and Ryan Ricks (drums, vocals).
If you hadn't noticed everybody in the band sings. That's really what theLittle River Band is about, vocal harmony. It really gives the lyrics a boost having all the band members sing in unison. Their instrumental rhythm was on key as well. My favorites were the Chris Marion keytar solos. He would at times step from behind his keyboard stand harnessing a bright red keytar and start finger rolling electronic solos. His keyboard solo for "Cool Change" was beautiful as well. The whole band sounded great. It was like listing to an amplified vinyl record. You could also sense the camaraderie between the band members. They were having a lot of fun on stage. What couldn't be beat was the atmosphere. The entire audience was more than willing to clap and sing at any given moment.
The Little River Band sounded fabulous. Even though it wasn't Glen Shorrock on stage singing, Wayne Nelson did a pretty good job in his place. They played all their hits and didn't skip a beat. What also added a special element was the quaintness of Rams Head On Stage. It only seats about 350 people and to catch a big time rock concert like The Little River Band made it feel real intimate and fun. I highly recommend both The Little River Band and Rams Head On Stage.