Lindsay Slaton – Call on Jesus
3 min read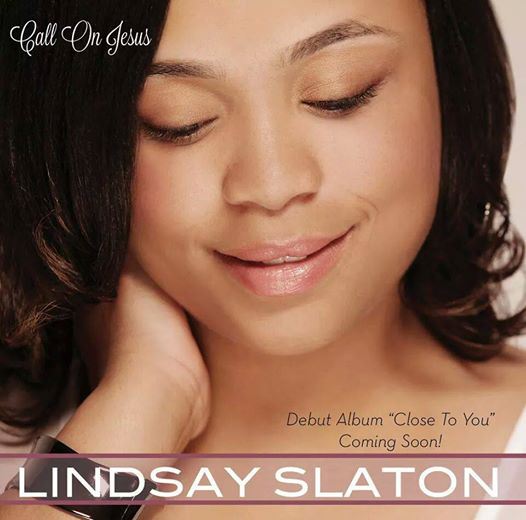 Gospel artist Lindsay Slaton lifts the hearts of her listeners with her amazing hit single "Call on Jesus". The Waldorf, Maryland native made her switch from R & B to gospel after giving her life to God and began singing with a local group called The Voices of Inspiration. "Call on Jesus" is not only a beautiful song, it serves as a testimony. For those who are lost and struggling, Lindsay reminds her audience that Jesus is always right on time. She implores her audience to let Jesus into their lives and to allow Him to heal them and remove their burdens from their shoulders. Not only is the song inspirational, it has an amazing beat and is the perfect song to play during a Sunday morning church service.
The amazing thing about this single is that it's also Lindsay's testimony. She lets her audience know that she is a witness to the miracles of Jesus and what He has done in her life. The astounding songstress brings her listeners to their feet to worship God. Those who have the pleasure of listening to this song of worship will lift their hands in praise while thanking God for His mercy and grace. This is a song that you cannot help but sing along with. It is catchy and has the potential to reach people in ways that other songs could ever do.
Lindsay is not shy about her faith in God, and she lets us know it in her music. "Call on Jesus" is one of the best gospel songs you will listen to and it will touch your soul. The music is upbeat and exciting and will have the audience wanting an encore. For those who have never listened to gospel before, this is the perfect introduction to the genre, as well as to Lindsay Slaton. Her message is stated loud and clear: when things seem to be out of control, call on Jesus.
For more information on Lindsay Slaton, log on to www.lindsayslaton.com.  She can also be reached on Facebook and Twitter (@LindsaySlaton).
Final Grade: A+
"Call On Jesus" video!


"Call On Jesus" Available now on iTunes
 https://itunes.apple.com/us/album/call-on-jesus-single/id878250673