Kevin Griffin of Better Than Ezra Talks About Celebrate Fairfax
7 min read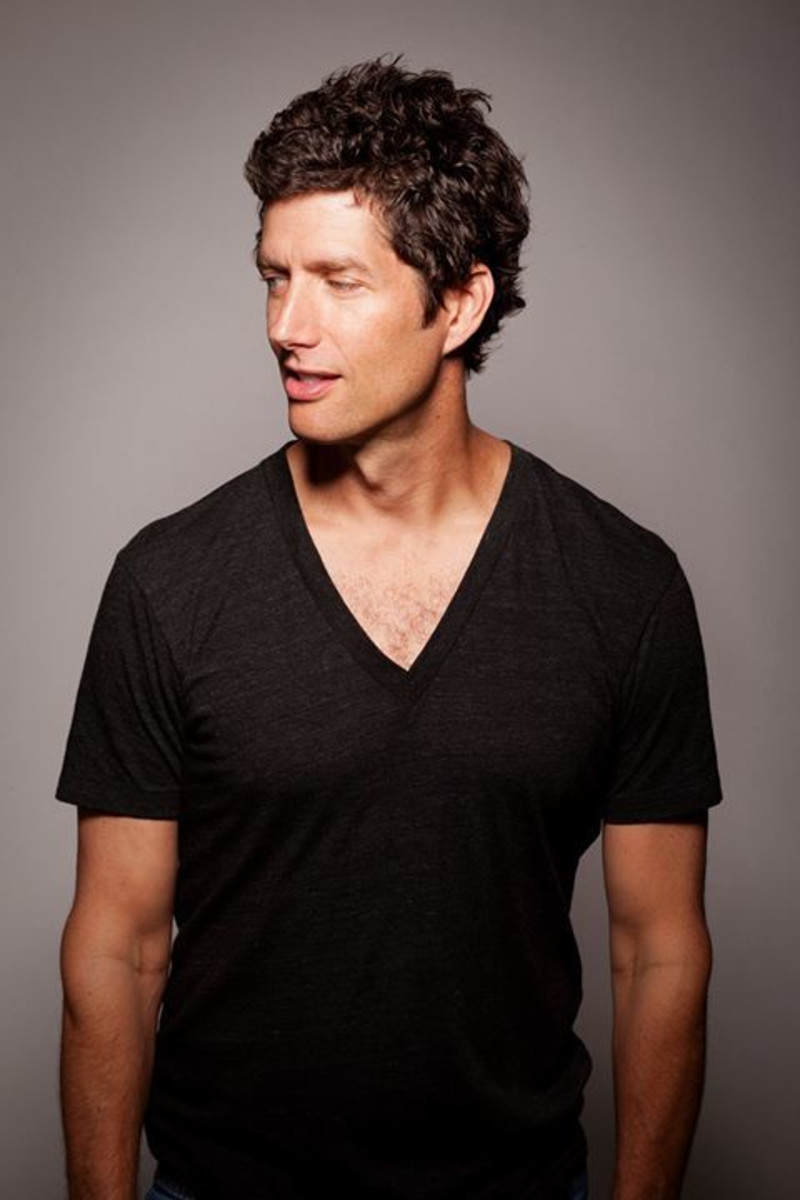 The city of Fairfax is holding a celebration this coming weekend, appropriately titled "Celebrate Fairfax," and legendary band Better Than Ezra is set to perform there. The supergroup has rocked the music world since 1988 with hits such as "Good," "Extraordinary" and "Juicy." I've recently spoken with Kevin Griffin of Better than Ezra about their upcoming performance at "Celebrate Fairfax" this FRIDAY June 7th and bout his songwriting.
How did Better Than Ezra get started?
Oh, my gosh. We were all college kids. We were all freshman at Louisiana State University in the spring of 1988, which is crazy to think about. And we put a band together, just to play parties and stuff and just play music because we always had bands in high school. Suddenly this band had this chemistry that successful bands had and it started then our ups and downs, had success, and then just continued playing music an entertaining and having a ball doing it all the whole way through.
That sounds like it's really fun to perform in a band, especially with people you know.
Well, we're all best friends, and it's a family, you know? And the longer we do it, the more grateful we are that we get to play together.
This weekend, Better Than Ezra is performing at "Celebrate Fairfax." What can you tell us about the event?
Oh yeah! I can't remember the last time we played Fairfax. I know we have before. So, we're thrilled to be playing. It's the kickoff of summer. It's going to be the first show in a run of summer shows we're doing. So we've been rehearsing and stuff, so when we're playing, we play the hits and then we'll be playing some fun covers and a couple of new songs and it's always interesting.
It's definitely a crowd participation show. We like getting people to dance onstage with us and it's just a celebration we can't wait to bring it to you guys.
That sounds like fun, and I know everyone can't wait to party with you.
Absolutely. Some bands are more serious, and some are about partying and having a good time. We are most certainly the latter.
You have an amazing career as a singer, but I also understand you're a songwriter as well. Can you tell me a bit about it?
Yeah. In the early 2000s, I started writing for other bands besides Better Than Ezra. I started off with rock icons like Meatloaf and Blondie. And then I took off with younger artists like Howie Day and James Blunt. I write with everybody from Sugarland to Jennifer Nettles to having songs recorded by Taylor Swift and Train and so, it keeps going and writing with other artists inspires me with my own music in my band, Better Than Ezra. So, it all kind of works together. They all serve one another.
What brought Better than Ezra to "Celebrate Fairfax?"
Well, honestly we just got a call. We got contacted by someone with Fairfax and we were open and we hadn't played Fairfax in awhile, we love Virginia and just that area of the country has always been a big supporter of Better Than Ezra, so we were more than happy and excited to come rock, you guys.
We can't wait for that.
Oh, it's going to be fun. It's going to be fun.
Last year, you co-wrote "Must be Christmas" with Mike Love of The Beach Boys. What can you tell us about that?
(laughs) Man, you know what? It's so cool. Mike Love is an icon. And to work on a song with him and have him record it, have a legend do that, it's an honor.
It's amazing because we're all familiar with The Beach Boys and I'm familiar with them, so it's amazing to hear that you worked with them.
Yeah! You know, I've gotten to work with some legends in the business, whether it's someone like Meatloaf or Cheap Trick. Sometimes I have to pinch myself that I get to work with these people.
That has to be amazing!
Yeah, it's just cool, you know? And then, it's really a pleasure when they're neat people; they're down to earth. It's just a fun hang.
You have a summer tour coming up, including a stop in Baltimore and Washington, D.C. Can you tell us about that?
D.C., Baltimore, this whole area, is a lot of people. We started off as a deep south band and a lot of people from the colleges move out to D.C. and Baltimore and Fairfax area for work; maybe in government or whatever. And for whatever the reason is, we've always had a following in that area, so we always hit it on summer tours. We'll be playing new songs, the hits people know, and sprinkling in fun covers and keep people guessing.
You mentioned "hits and fun covers;" what covers will you be performing?
Oh, we don't tell anybody. That's a secret! (laughs)
Ahh! I like that!
That's a secret. In the past, we've done…my God, we've done TLC, we've played Commodores, we've played a band called The Gorillaz. We cover Prince, we cover a ton of different types of music, because we love and are inspired by all types of music. But we like to keep the covers a secret. Part of the fun of doing cover is the excitement, the element of surprise. People go, "oh my God! They're playing 'insert famous song'!"
Since the covers are a secret, can you tell us what Better Than Ezra songs you'll do?
We'll be playing songs from all the different albums. We make sure to try to play songs off of each album. A lot of times, somebody only owns one album by you, so we always try to make sure we play one of those songs or at least a couple of songs from that album. But, maybe we'll be going deep, back into our old albums, songs like "Cry in the Sun," "Happy Day." Songs like that that we don't normally play and having some old nuggets. Definitely lots of old songs.
What advice would you give to someone who wants to follow in your footsteps and become a musician?
I would say practice your craft all the time. Rehearse, write music. You want to be a songwriter, that's my craft. Just write, write songs. You keep getting better, and the songs you think are great right now, in a month or two you'll look back and be like, "oh man, I'm so much better now." You'll get there, and it's sort of a learning curve.
What separates the successes in the music industry from people who aren't successful really is perseverance, and it's a cliché, but it is the truth. The beginning is, you've got talent. That's the elusive thing, right? But if you're good, if you don't quit—look, if you're honest with yourself and you're getting good feedback from people, you certainly have fans and some friends who like your music—if you just don't quit and you keep going, and you're smart and you avail yourself all the different ways to get your music out there, you'll get your time at bat. Not just once or twice, but several shots.
Come rock out with Better Than Ezra at Celebrate Fairfax June 7th. Get ready for some amazing music and a few surprise covers! For tickets and more information, go to http://celebratefairfax.com