Hey Man! What's Zappening? It's the Grandmothers of Invention
3 min read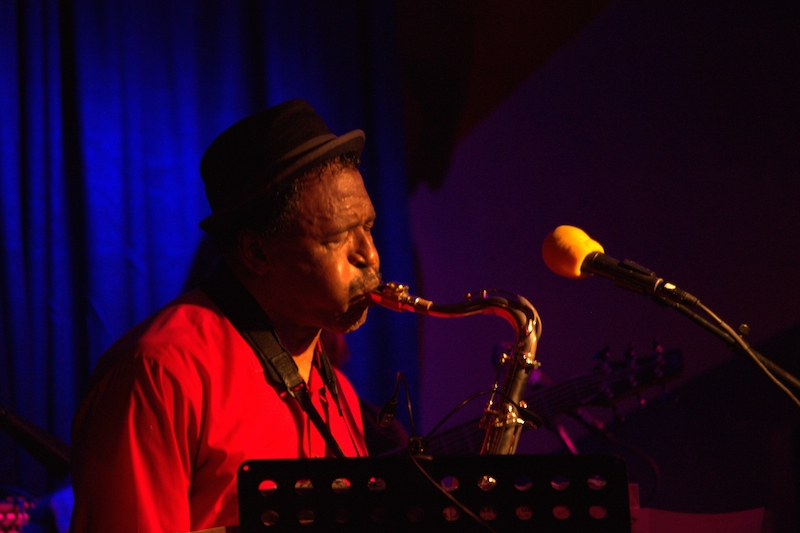 It's time for the Grandmothers of Invention "One Size Fits All" tour. They brought their zany often uncategorized genre of music to Rams Head On Stage Sunday night for an evening of precise improvisation. I attended not really knowing what to expect; I know this band featured original members from The Mothers of Invention and they were going to be playing all the "hits" but how are they suppose to pull off covering Frank Zappa, he was truly a unique character and musician to say the least.
The Grandmothers of Invention featured three of the original bands line-up. Napolean Murphy Brock on vocals, tenor saxophone and flute. They also had special musical guest Don Preston on piano, moog synthesizer, electronics, and vocals, along with Christopher Garcia on drums, percussion and vocals. Some of the newer members included Max Kutner on guitar and Dave Johnson on bass.
I would call this tour an experiment from an experiment. Which is a good thing, music is fun to toy with. Hearing anything close to what Frank Zappa and the Mothers use to bring to the table would be great. I don't know from personal experience, I never had the opportunity to see Frank Zappa live but I can only imagine. I've heard a lot of his recordings performed live and those are the versions of the songs I'm most familiar with; like "Muffin Man" for example. "Goodnight Austin Texas wherever you are."
This line-up featured some amazing musicians. Don Preston's moog synthesizer was memorizing, he's actually one of the pioneers of the instrument. (Not very many people can say that!) There were these extended solos accompanied with Dave Johnson's 6-string bass that really caught my attention. Dave sounded great! He just rode up and down the neck of the guitar effortlessly; those two extra strings really gave the bass solos a distinguishable pitch. It reminded me of Geezer Butler from Black Sabbath. Along with the moog synthesizer it really gave the music a 70's type feel; really psychedelic. Napolean referred to Don Preston as a magician and I can see why. He's still doing his thing and doing it extremely well at age 80!
Now at first glance you might describe The Grandmothers of Inventions' sound as sporadic or random but their actually really organized. It might sound as if there going off into wild tangents but the execution is very precise. That was the style I came to see and it was incredible. It was this wild rock n' roll, heavy metal jazz, like if you fused together James Brown, Miles Davis and of coarse Black Sabbath.
Napolean's vocals were good! Between his singing and his saxophone and flute playing, he really brought a jazzy element to the show. It fit the theme of the venue nicely. I kind of view Rams Head On Stage as a jazz supper club. Christopher Garcia was awesome; his percussion was on point! It had to be, Frank Zappa's music features some interesting time signatures. Max Kutner sounded good to, it wasn't quite Frank Zappa but those are tough shoes to fill. It's hard to re-create The Mothers of Inventions' sound, they had so many different variations of musicians and instrumentation but all in all the show was amazing! If you get the chance you need to see them while you still can.