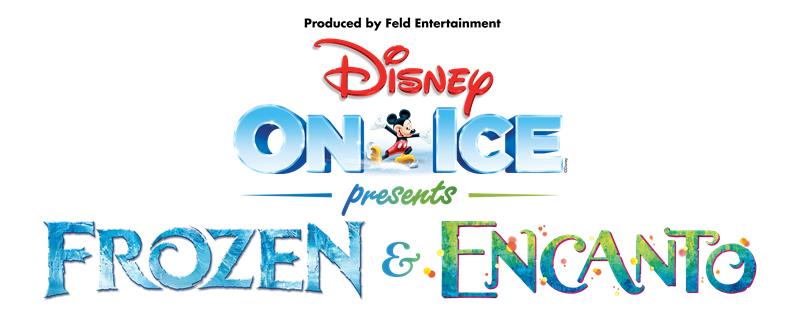 TRR would like to invite families of the DMV to experience some Disney magic with our FIRST giveaway of 2022! ENTER to win one of TWO Family Four Pack of Tickets to the opening night of Disney On Ice presents Frozen and Encanto Thursday, October 6th at 7:00pm at EagleBank Arena!
Click Below for more details!
For this giveaway, we will test your Disney song lyrics, we'll give you three songs from the Disney universe – you name the famous Disney sond. You must answer all THREE to be considered for the giveaway
Unbelievable sights. Indescribable feeling. Soaring, tumbling, freewheeling

Each time you hear a sad guitar know that I'm with you the only way that I can be

I won't give up, no I won't give in. Till I reach the end then I'll start again
For the first time, Disney On Ice invites families to step inside the magical adventures of Walt Disney Animation Studios' Frozen, the #1 Animated feature of all time, and Disney Animation's Encanto, the 2022 Academy Award®, BAFTA®, and Golden Globe® Award winner for Best Animated Feature, as they come to life like never before. This adventure on ice transports fans into two of the most popular Disney films as audiences can sing-along to their favorite songs while embracing world-class ice skating, aerial acrobatics and more when it visits their hometown at EagleBank Arena from October 6 – 10, 2022!

Audiences will see Anna, Elsa, Mirabel, and the Madrigal family live, as well as fan favorites Mickey Mouse, Minnie Mouse, Donald, Goofy, and many more.
Send your answers to this question to [email protected] (SUBJECT: LET IT GO) by Tuesday, October 4, 2022 @ 7:00pm EST
For an Additional Entry, LIKE US our Facebook, Instagram or Twitter & Comment "Let It Go"
RULES:
Each household in the DMV (District of Columbia, Maryland and Virginia) is only eligible to win one Family Four Pack of tickets for Disney on Ice presents Frozen and Encanto at EagleBank Arena in Fairfax on opening night – Thursday, October 6, 2022. Only one entrant per email address per giveaway. If you have won the same prize on another outlet, you are not be eligible to participate in the giveaway. Entries must be received by October 4, 2022 @ 7:00pm. Any entry after the time stated, will not be qualified. Winner is subject to eligibility verification.