ASME Does NY Fashion Week 21
3 min read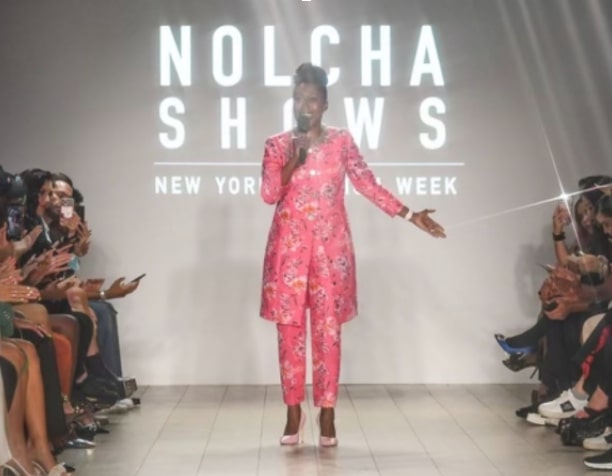 (AMSC Army Spouse Deidra Lee Stubbs performs the National Anthem – Cover Shot courtesy of Nolcha Shows)
On September 12, 2021, The Nolcha Shows NYFW at New York Fashion Week teamed up with InstaSleep Mint Melts to nod to resounding themes of Americana from New York City, with their VIP treatment of military spouses, appearances from Miss USA Asya Branch, Miss Universe Andrea Meza, and Miss World Alissa Anderegg. I was invited to cover NYFW by the American Military Spouse Entrepreneurs to capture behind the scenes and VIP treatment of four military spouses.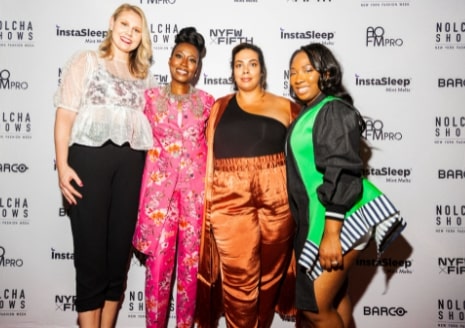 Two of the spouses were DC locals including dynamic Deidra Lee Stubbs, Army Spouse and member of the American Military Spouses Choir| Center for American Military Music Opportunities (CAMMO), world traveler Laura Early, Army Spouse and Chief Experience Officer / Founder of WISE Advise + Assist team Home | WISE Advise + Assist Team and the bubbly Bree Carroll, 2020 – 2021 Executive Producer of GY6 Show, and the magnificent Monika Jefferson, Air Force spouse and Founder / CEO of Association of Military Spouse Entrepreneurs (AMSE).
The military spouse VIP experience started lifestyle hairstyling, led by award-winning and celebrated hairstylist Gerard Caruso, followed by a "glam session" by Monique Rinard of AOFM, gorgeous jewelry provided by designer Randy Luna, backstage access, and yummy catered dining by Chef Tova.
The Runway Shows took place at 608 Fifth Avenue and kicked off with a beautiful rendition of the national anthem musical captivating performance by Deidra Lee Stubbs who is known as one of the performers of America's Got Talent Season 8. When asked how she truly felt after her first ever fashion show singing performance she stated, "This was the experience of a lifetime! My hairdresser graciously put his special touch on my hair and the makeup artist made me feel like a "real life" celebrity. The opportunity to perform at the fashion show venue was more than I could have ever imagined!"
Army Spouse Laura Early also chimed in saying, "It was uniquely special to be in NYC the day after the 20th anniversary of 9/11 with a group of military spouses.  I felt welcomed and appreciated by all of the guests and staff of Nolcha Shows.  Standing in the audience of a New York fashion listening to our National Anthem, sung by a military spouse, was a surreal experience. At that moment it hit me how different our lives are than the other guests but how we united in that moment "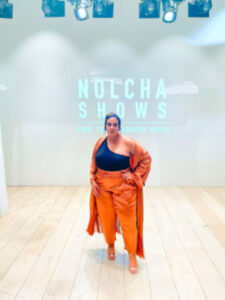 Finally, Monika Jefferson, CEO of AMSE said, "We are grateful The Nolcha Shows and InstaSleep Mint Melts are able to bring this exclusive experience to some of our military spouse entrepreneurs. Especially after the difficult year the military community has faced, we are ecstatic to offer some of our hard-working entrepreneurs the opportunity to relax, be pampered, and enjoy this once-in-a-lifetime opportunity."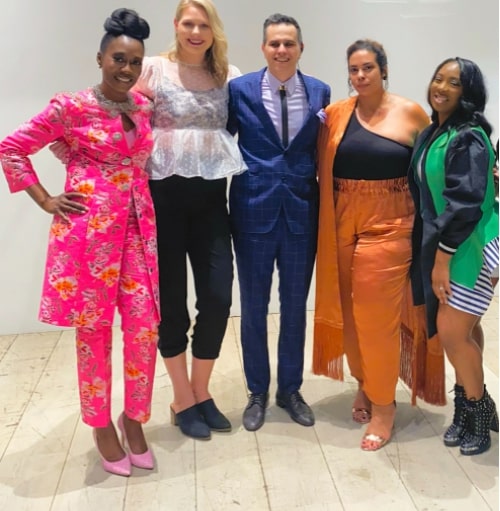 Overall, Nolcha Shows Co-Founder Arthur Mandel should definitely receive an "A" rating for giving the military spouses an exclusive VIP experience for recognition on whom they are and the sacrifices their families made for the country.
View the collections from the runway shows: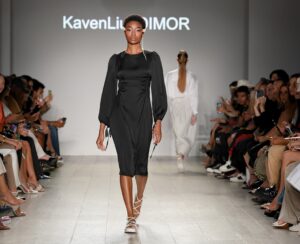 KavenLiu DIMOR Spring/Summer 2022 Runway – View images here:
The 5th Season Spring/Summer 2022 Runway View images here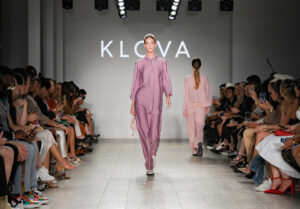 (Courtesy of Nolcha Shows)
KLOVA Season Spring/Summer 2022 Runway – View images here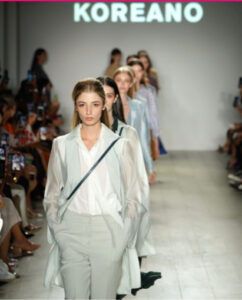 (Courtesy of Nolcha Shows)
KOREANO Spring/Summer 2022 Runway View images here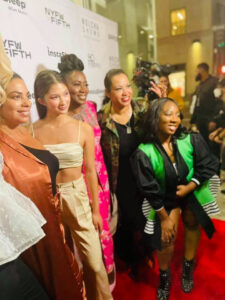 Plus with fierce models on the runway including former "Making a Model with Yolanda Hadid" reality star Breanna Bunevacz
You can watch the complete show below